Canada Plans To Double Refugee Intake To 50,000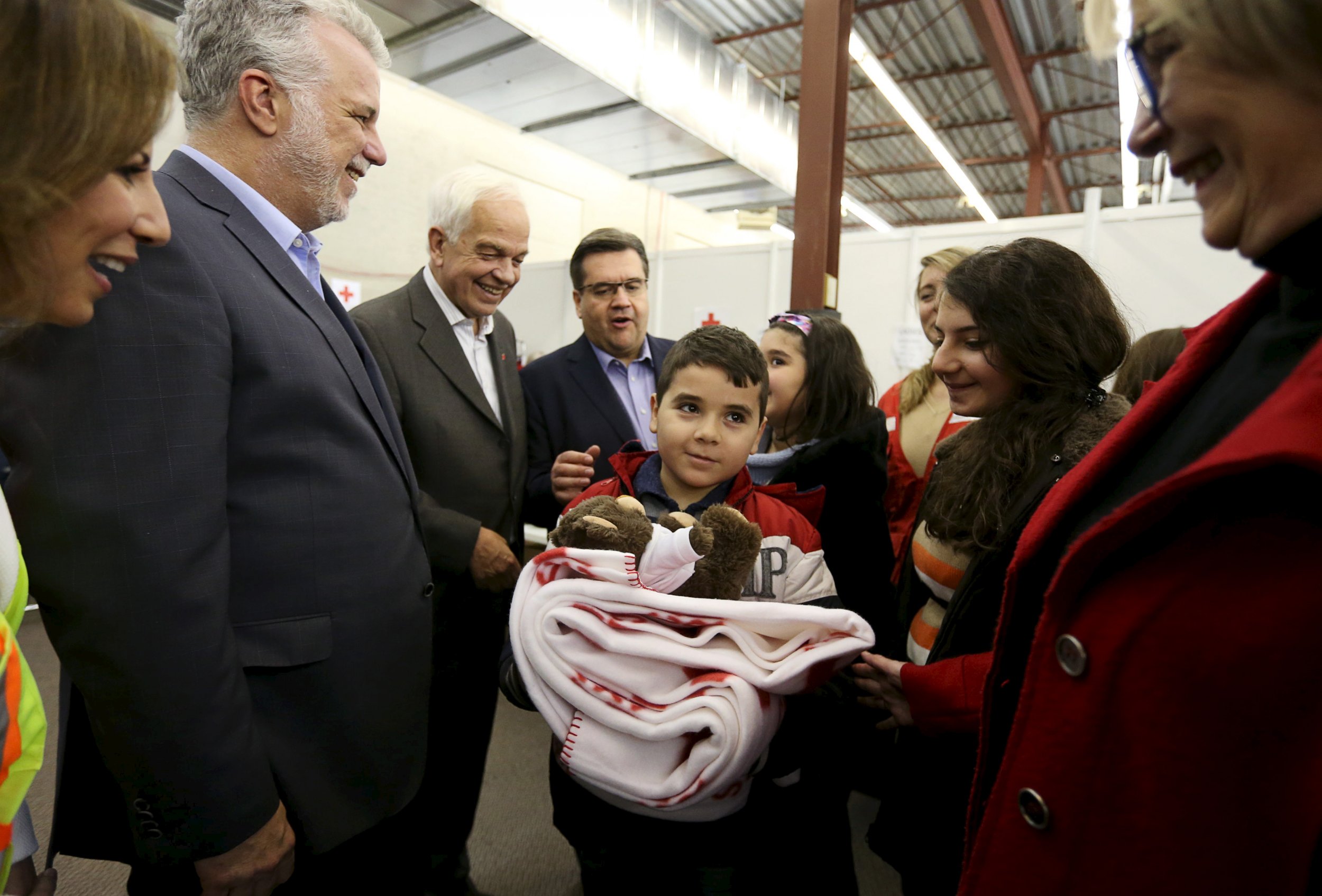 As part of its resettlement program, Canada plans to double its intake of refugees to 50,000 by the end of next year, Canada's Minister of Immigration and Citizenship John McCallum said on Sunday.
Speaking in the Jordanian capital of Amman, McCallum told reporters that he plans to resettle 35,000 to 50,000 Syrian refugees by the end of 2016, Canada's largest-circulation daily newspaper the Toronto Star reports.
McCallum also said that he hopes to engage with the United Nations High Commissioner for Refugees (UNHCR), the Jordanian government, as well as the International Organization for Migration (IOM) to assist the Canadian government further with the screening process.
McCallum's resettlement pledge comes after the first group of refugees arrived in Canada on December 11, as part of a special program organized by the Canadian government to originally bring 25,000 Syrian refugees to the country by February 2016. The Canadian government have agreed to cover the cost of travel for Syrian refugees, although other refugee groups still need to pay for their travel to Canada.
During his two-day unannounced stop in Jordan, McCallum also visited development projects and refugee centers in the area, the newspaper reports. He also greeted families preparing to board flights to Canada from the Jordanian capital on Sunday, reports Canadian news agency CNW.
"The countries of Lebanon and Jordan have opened their doors to well over a million refugees even though it is clearly a strain on local resources," McCallum told CNW. "This reaffirms for me Canada must do its part to urgently resettle some of these Syrian refugees to Canada."
According to the most recent statistics from the Canadian government, 1,186 Syrian refugees have arrived in Canada since November 4. Just over 18,000 applications for refugee resettlement are in progress.
On November 24, the Canadian government amended its refugee policy to accept 25,000 Syrian men, women and children. Earlier reports by CBC News concerned human-rights advocates, after an unnamed source told the news site that Canada would only accept families, lone women or children because single men are considered too much of a security risk. Two days later, in a CTV report, government officials said single men would still be welcome.
The Canadian Department for Immigration and Citizenship did not respond to Newsweek's request to comment immediately.