Canada PM Trudeau Condemns Hostage-Killing By Abu Sayyaf Group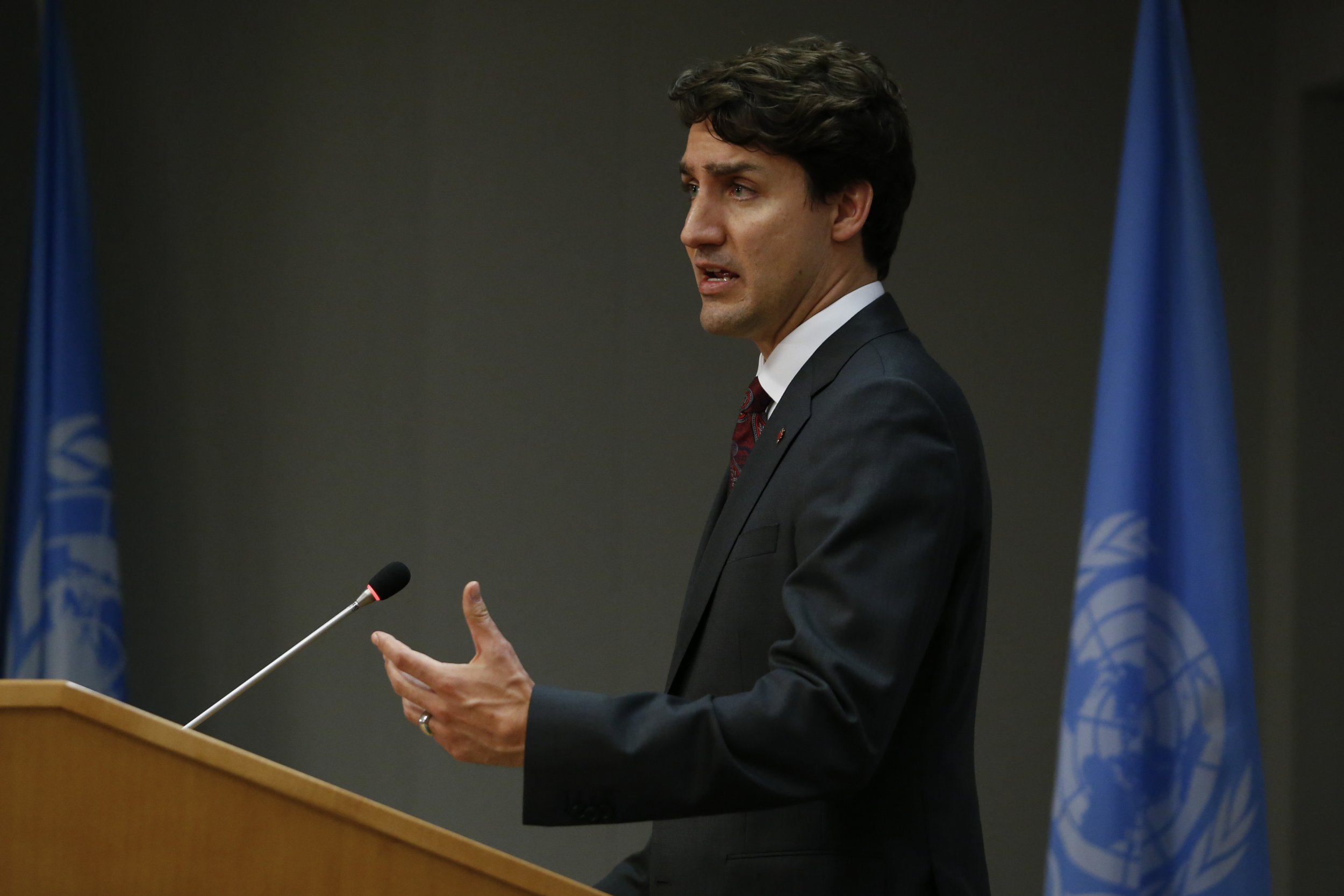 Canadian Prime Minister Justin Trudeau has condemned as "cold-blooded murder" the killing of a Canadian hostage by militants in the Philippines linked to the Islamic State militant group (ISIS).
John Ridsdel, 68, was one of four people—including another Canadian, a Norwegian and a Filipina—kidnapped in September 2015 when armed gunmen targeted a holiday resort near the city of Davao in the southern Philippines.
The hostages were taken by members of the Abu Sayyaf group, a hardline militant group that was initially funded by Al-Qaeda but has recently expressed allegiance to ISIS.
The group released a hostage video in November 2015, demanding a ransom of $80 million for their release. A deadline of April 25 was set and Ridsdel claimed in a video that he would be killed if the ransom was not paid. Local authorities found a severed head on the remote island of Jolo on Monday, hours after the Abu Sayyaf deadline expired, the BBC reported.
In a statement released on Tuesday, Trudeau confirmed Ridsdel's death and expressed his "deepest condolences" to the victim's family and friends. "Canada condemns without reservation the brutality of the hostage-takers, and this unnecessary death," said Trudeau, adding that Canada would work with the government of the Philippines and others to bring the culprits to justice.
The fate of the other three hostages—Canadian Robert Hall, his Filipina girlfriend, Marites Flor, and Norwegian man Kjartan Sekkingstad—is not currently known.
Abu Sayyaf was set up in the early 1990s and is locked in a battle with the security forces in the Philippines to establish an independent Islamic province. Eighteen Filipino soldiers were killed earlier in April in heavy fighting that also left five Abu Sayyaf members dead. The security forces are targeting Isnilon Hapilon, an Abu Sayyaf commander who recently pledged allegiance to ISIS. Prior to Ridsdel's death, the group was believed to be holding three Filipinos and 18 foreigners hostage.