Canada Prepares to Welcome First Syrian Refugee Airlift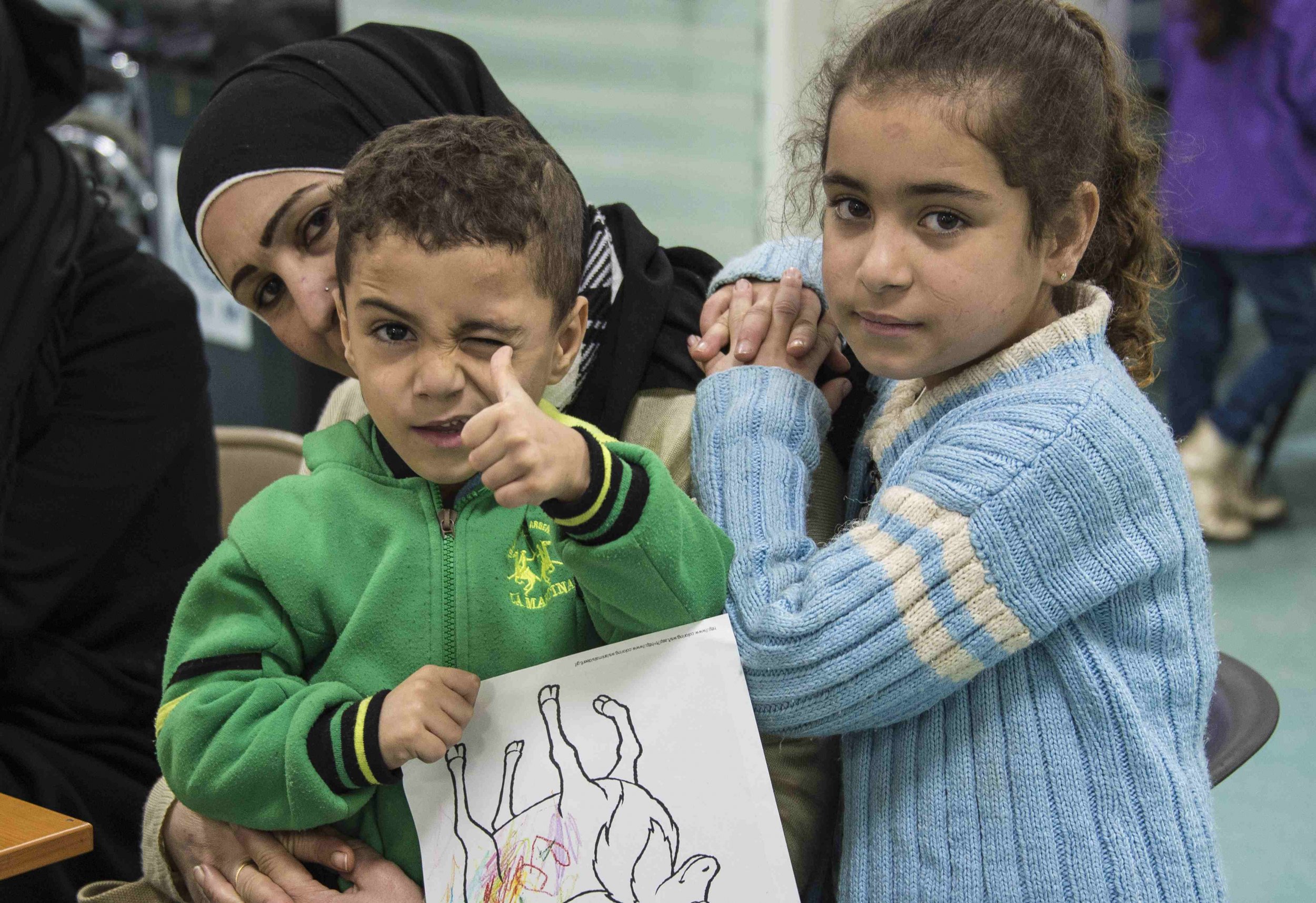 The first airlift of Syrian refugees will arrive in Canada on Thursday night as the country prepares to welcome its newest residents.
Prime Minister Justin Trudeau will greet the refugees at Toronto's Pearson Airport on Thursday night and has asked the country's opposition leaders to join him in welcoming "the new Canadians." The refugees are the first group in a special program organized by the Canadian government to bring 25,000 Syrian refugees to the country. By the end of the year, 10,000 of them are expected to arrive.
Trudeau tweeted about the arrival of the refugees on Wednesday afternoon and said their plane will land at 9:15 p.m. E.T.
"Resettling refugees demonstrates our commitment to Canadians and to the world that Canada understands that we can and must do more," Trudeau told the House of Commons on Wednesday. "It will be a great day."
The Canadian welcome comes in contrasts to anti-refugee rhetoric in the United States and parts of Europe since the Paris attacks in November, which raised fears among some that militants could be hiding among refugees—even though refugees to the United States go through rigorous vetting.
The Toronto Star, the largest-circulation daily newspaper in Canada, used Thursday's front cover to welcome Syrian refugees with the headline "Welcome To Canada" written in English and Arabic. An editorial published in the paper, reads: "Welcome to Canada. Ahlan wa sahlan. You're with family now." It also gives some advice on local words and phrases, including the correct pronunciation of Toronto ("Tronna") and the importance of ending "every sentence with, eh."
Around 164 people, including babies and young children, boarded a Canadian Forces plane from Beirut to Toronto on Thursday, CBC News reports. They are largely privately-sponsored refugees and some found out just days ago that they would be moving to Canada. The second flight of around 150 Syrian refugees will arrive in Montreal from Beirut on Saturday. After they arrive on Thursday, the Syrian refugees will go to a border screening center at the airport, where they will be given warm food and clothes and processed, before spending a night in a hotel, the Toronto Star reports.
Since November 4,464 Syrian refugees have arrived in Canada and there are more than 12,500 applications in process, according to government figures. The Canadian government agreed to cover the cost of travel for Syrian refugees, although other refugee groups still need to pay for their travel to Canada. Canada allows organizations, communities and groups of five or more private citizens to sponsor refugees coming to the country.
On Wednesday night, two privately sponsored families who were not part of the airlift arrived at Toronto's Pearson airport to "cheers" and a warm welcome from their sponsors, CTV News reports.
Late last month, the Canadian government amended its Syrian refugee policy to limit new arrivals to families, women and children. Single male refugees will not be included in the program, although officials said that security concerns are not to blame. The Syrian civil war, which entered its fifth year in March, has created more than 4 million refugees. Millions remain displaced inside Syria, at risk of death and injury.