Canada is Raising Pay for Essential Workers as U.S. Proposal Languishes in Congress
While Canada plans on raising the pay of its health care workers who are on the front line of the coronavirus battle, similar plans in the U.S. have yet to be enacted.
Canadian Prime Minister Justin Trudeau's office announced a $4 billion plan to raise the salaries of essential workers who make less than $2,500 per month. Included in the agreement will be health care workers on the front line, the elderly and food industry employees. Canada's government is expected to contribute $3 billion to the plan with the remainder covered by Canada's provincial governments.
Trudeau said Thursday that he recognized the need to take care of Canada's essential workers, "people who are tremendously economically vulnerable, and vulnerable in other ways in our society, who extremely important to the functioning of our society."
While the U.S. has enacted some coronavirus stimulus financial relief for its residents, there has still been no movement on suggestions to raise the salaries of health care workers.
However, Canada will leave it up to local governments to decide who receives the funds.
"It will be up to each province and territory to determine who exactly qualifies for this wage increase, but the bottom line is this: If you are risking your health to keep this country moving and you're still making minimum wage, you deserve a raise," Trudeau said.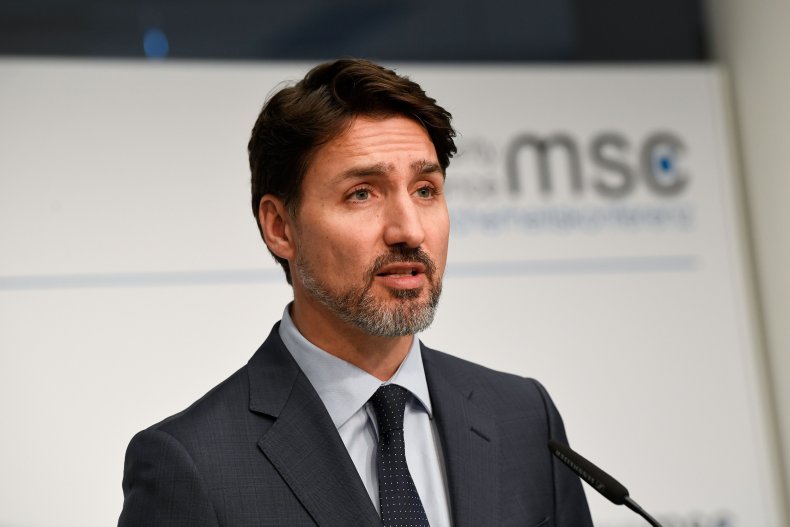 In April, Democratic Congressman Matt Cartwright of Pennsylvania introduced the Coronavirus Frontline Workers Fair Pay Act, designed to imbue essential workers with hazard pay. While health care workers would receive an extra $18.50 per hour under the proposal, other essential workers would get a raise of $13 per hour. That pay raise would last until the end of the year but would be retroactively applied to January 31, 2020.
"Grocery store, mail delivery, health care and distribution center employees continue to report for duty, in order to provide our communities with life-sustaining services during this crisis," Cartwright said in April. "There's a lot that needs to be done for our caregivers and essential workers, but securing hazard pay for those in harm's way is the least we can do."
Besides Congressman Cartwright, Utah Republican Senator Mitt Romney has indicated that he will begin drafting a proposal that would temporarily give essential workers a temporary pay boost during the months of May, June and July. No other Republican in the Senate has proposed a plan for hazard pay.
Romney's "Patriot Pay" would give essential workers an extra $12 per hour for May, June and July if they are currently earning less than $50,000 per year.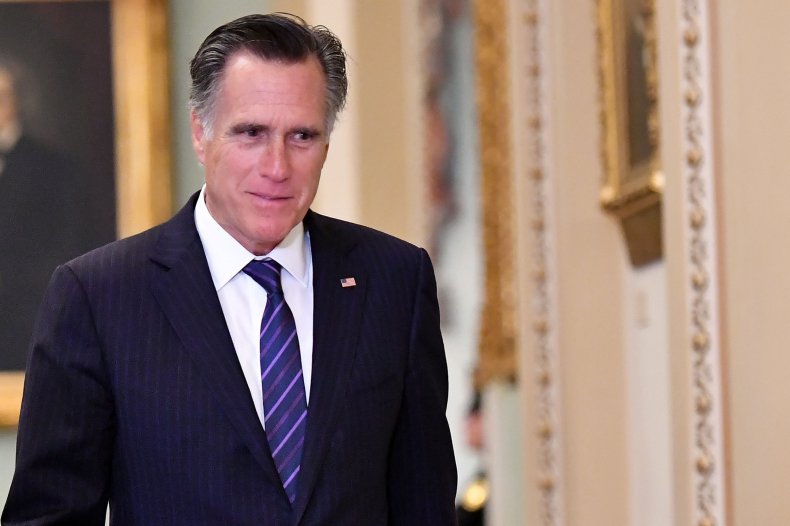 Senate Democrats have also proposed the Heroes Fund, which they want to see included in the next U.S. coronavirus stimulus package. Under that proposal, front line workers would receive extra money in their paychecks that would equal an extra $13 per hour until the end of the calendar year. Also included in the proposal is a $15,000 recruitment incentive for the health care field to "attract and secure the workforce needed to fight the public health crisis."
"We are asking these workers to take on great risk. They should be compensated for it," Schumer added. "These Americans are the true heroes of this pandemic, and we need to make sure they are taken care of. They are there for us, so we must be there for them."
Newsweek reached out to the offices of Representative Cartwright and Senator Romney for further comment. This story will be updated with any response.
Although there seems to be support for hazard pay on both sides of the aisle, proposals for the extra money have yet to be seriously considered by lawmakers.
President Donald Trump has indicated that he would like to give hazard pay to medical personnel on the coronavirus frontlines. "If anybody is entitled to it, they are," Trump said in March during a Fox News interview. "These are really brave people. Actually, they are warriors, in a sense."
Trump also said in April that hazard pay was being discussed "in terms of bonus or bonus pay."