As anti-vaccine mandate protests in Canada enter their third week, the nation's federal government continues to reward vaccinated citizens and incentivize the last 15 percent of its population to get their COVID jabs.
On Tuesday, Canada's Health Minister Jean-Yves Duclos announced the country would ease testing requirements for fully vaccinated travelers at the end of the month, citing that, "It is time to adjust our approach" to border measures.
The announcement comes as the nation has continued to see disruptive protests in large cities, like Ottawa and Toronto, and at various border crossings, including the Ambassador Bridge, a key supply link for Canada and the U.S.
Beginning February 28, vaccinated travelers will be allowed into Canada as long as they have a negative rapid antigen test administered by a laboratory or health care entity within 23 hours of travel—rolling back requirements to match their American counterparts.
Currently, all travelers entering Canada are required to present a negative PCR test taken no more than 72 hours before arrival. This is applicable to anyone traveling by air or land.
While Canada is allowing international travelers to enter so long as they're vaccinated, there are only certain circumstances under which the country is allowing unvaccinated foreign nationals to enter Canada.
Unvaccinated Canadian citizens and permanent residents are allowed to enter with a negative PCR test but are required to self-quarantine for 14 days after arrival.
As of Tuesday, nearly 85 percent of Canada's population has been fully vaccinated.
Although protesters in Canada are demanding that the government lift all COVID-related restrictions, the initial mandate that spurred the Freedom Convoy was a federal order requiring all cross-border truck drivers to be fully vaccinated.
The escalation of events in the nation's capital has prompted Prime Minister Justin Trudeau to invoke emergency powers that could freeze protesters' bank accounts, ban blockades at the border and target crowdfunding sites supporting the demonstrations.
Despite efforts to change the federal government's stance on vaccine mandates, Trudeau has signaled that he won't back down and reverse existing requirements.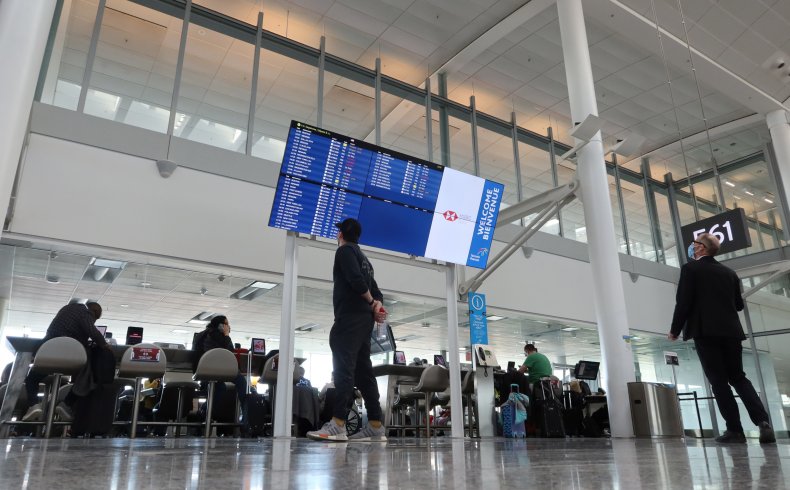 At the end of the month, the Canadian government is also lifting restrictions for children under 12 who are not fully vaccinated and traveling with fully vaccinated adults so that they will no longer need to quarantine before going back to school or daycare.
As COVID cases continue to fall in Canada, the country will also allow more airports to receive international flights. Currently, only 18 Canadian airports accept international flights.
Canada had faced criticisms from the travel industry in recent weeks for continuing to uphold strict requirements for vaccinated travelers.
"Canada's current COVID-19 travel restrictions are obsolete and out of step with other countries worldwide, including the United Kingdom, Switzerland, and Denmark, which have removed all testing requirements at their respective borders for fully vaccinated travelers, acknowledging a different phase of pandemic management," the Canadian Travel and Tourism Roundtable said in a news release last week.
"We believe our country should align with the emerging consensus and adjust our policies to better match the diminishing risks of the pandemic," Air Canada also tweeted.