Canada has seen a spike in claims from asylum-seekers in the months since the country reversed a pandemic-era policy in November returning people arrested for crossing the border back to the United States.
One particularly popular site for the asylum-seekers was Roxham Road in Champlain, New York, which crosses into Quebec. The number of crossings at the location first increased in 2017 as many asylum-seekers in the U.S. felt they were very likely to be deported back to their home countries under the administration of then-President Donald Trump.
At an "official" border crossing site, those seeking asylum were returned to the U.S. if they had been in the country before arriving in Canada through the 2004 Safe Third Country Agreement, CTV reported.
However, as Roxham Road is not an "official" crossing point, the asylum seekers could cross the border following a warning from Canadian police that they would be arrested, and once they had been arrested they were often released once they requested asylum, living in Canada until the claim was processed, according to the Associated Press.
In March 2020, the Roxham Road crossing was closed along with almost all other travel between Canada and the U.S. due to the coronavirus pandemic. Prime Minister Justin Trudeau's administration announced that those arrested for crossing the border would be returned to the U.S. rather than allowed to remain in Canada while seeking asylum to prevent the spread of COVID, CTV reported.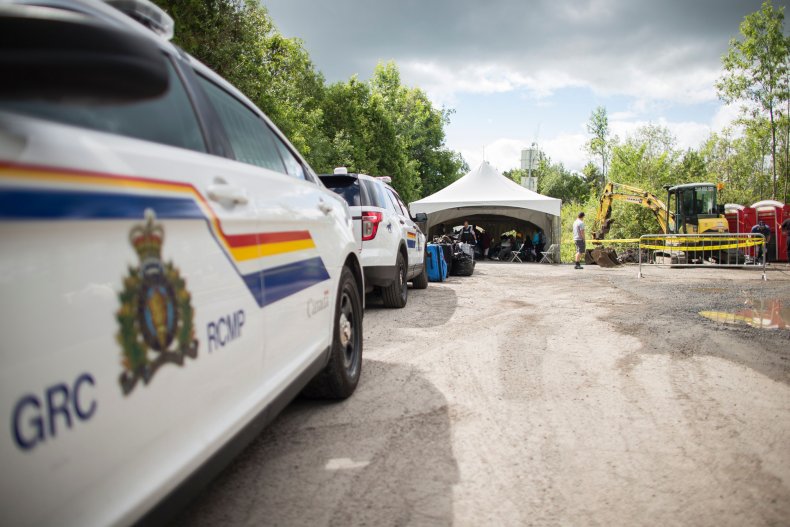 The number of arrests for illegal crossings at Roxham Road plummeted from 955 in March 2020 to just six in April, according to the Times Union in Albany.
Late last year, some of the border restrictions were lifted, allowing fully vaccinated travelers to move between the countries, which led to the false idea that the asylum seekers could do the same, the Times Union reported.
The arrests began to rise again in August and September, and the policy to return asylum-seekers to the U.S. was lifted by the Canadian government in November.
The Times Union reported that prior to the official ending of the policy, just over 100 asylum-seekers who had been returned to the U.S. under the pandemic policy were notified of the upcoming change and encouraged to return to Canada to resume their asylum claims.
Data from the Canadian government shows that "irregular border crossings" dropped from an average of several thousand per month to an average of a few hundred every two to three months during the pandemic.
Leading up to and following the reversal of the policy, the Associated Press reported, the crossings into Quebec jumped again from 96 in October and 832 in November to 2,800 in December.