Canada Stops Military Exercise to Avoid Upsetting Baby Falcons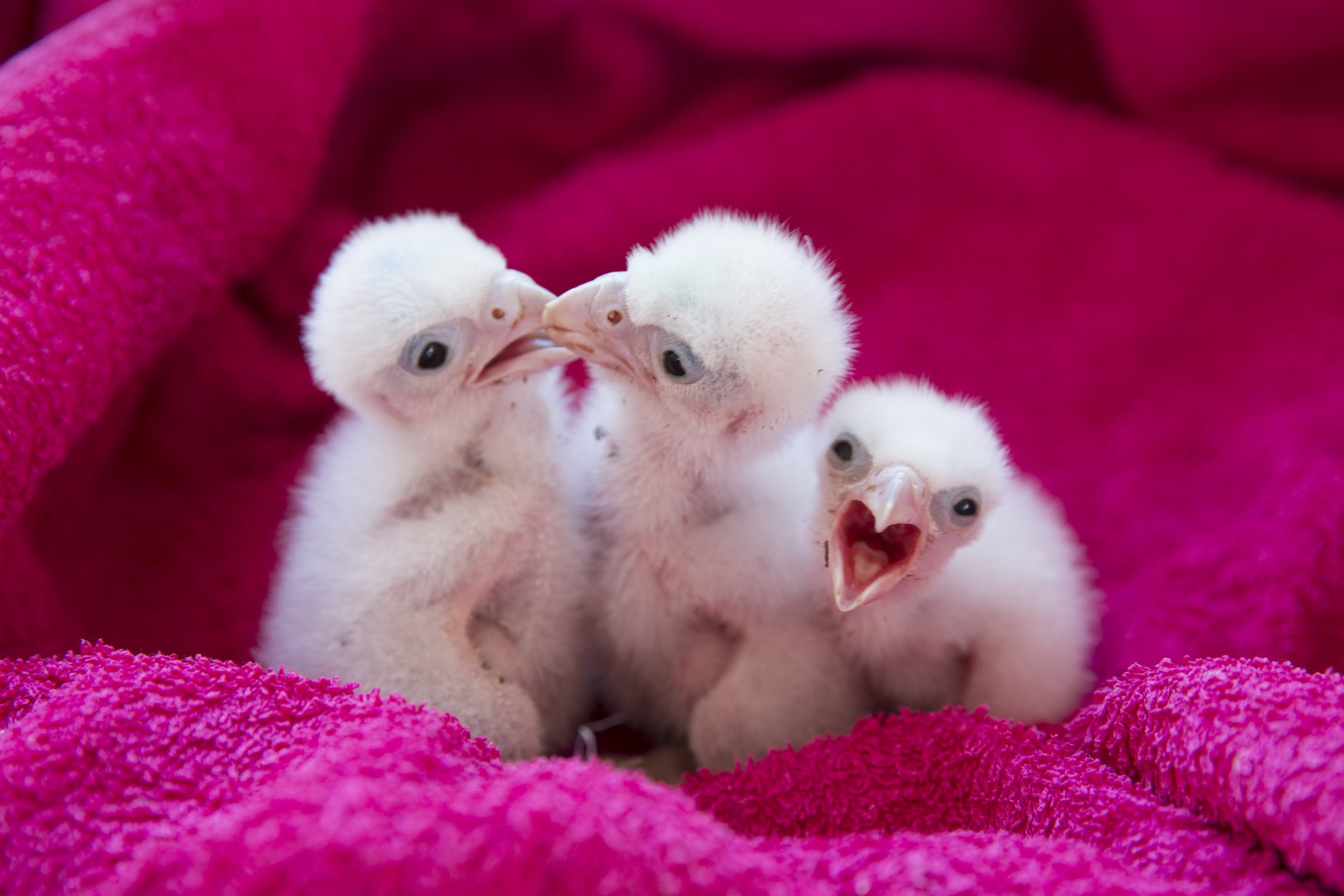 The Canadian military has canceled planned training exercises to avoid disturbing a nest of falcons perched high above Hamilton, Ontario.
Helicopters had buzzed the 26-story Stelco Tower in downtown Hamilton on Tuesday as part of scheduled training, which was due to continue until Thursday. But after a complaint from a citizen that the aircraft might be upsetting the falcons residing nearby, the military abandoned the exercises, CBC reported.
Upon receiving the complaint, "It was determined almost immediately given this new information provided to us by a concerned citizen that we would terminate any further training," said Captain Jamie Donovan. He explained that service members gained enough from Tuesday's training to cancel the other planned exercises, noting that one unrelated helicopter flight would still take place on Wednesday.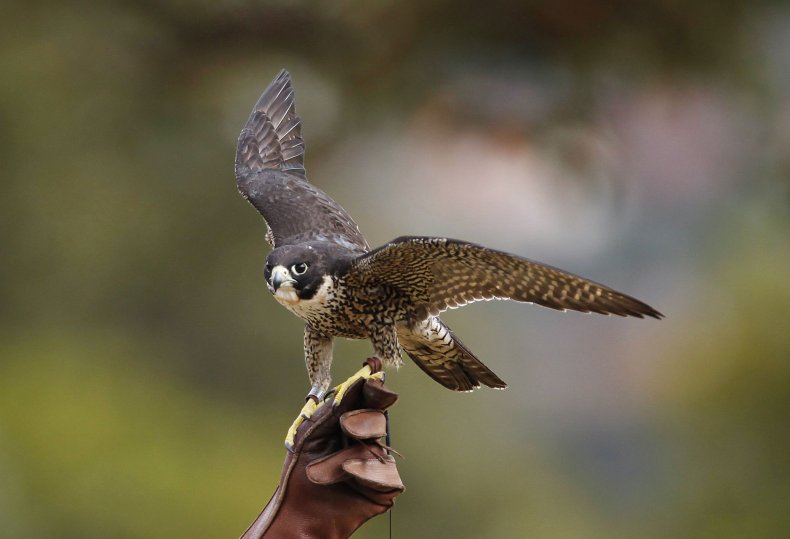 The peregrine falcon nest sits on the ledge of the nearby Sheraton Hotel, providing a home to four chicks born earlier this month to Hamilton's resident birds of prey, Lily and Ossie. Falcon fans have been following their progress on the Hamilton Community Peregrine Project live stream.
Luckily, the birds of prey seemed unperturbed by the military flyovers. Mike Street, a senior monitor with the peregrine project, told CBC that nothing in their routine observations gave cause for concern.
"It would have been better had this happened a month ago or two months from now, after the chicks were fledged and gone," Street said. "But it doesn't appear to have had any effect at all."
Peregrine falcons are considered of "special concern" in Ontario state. Though not endangered, the species is at risk. Each new chick is marked with a band by Canada's Ministry of Natural Resources and Forestry so it can keep track of their health and monitor their numbers. The falcons will spend the summer months growing and maturing before leaving the nest in August or September.
Peregrine falcons usually nest on tall, steep cliff edges close to water, but the raptor has become an urban success story thanks to its affinity for skyscrapers. Multistory buildings offer safety from potential predators and a high vantage point from which to spot prey.
Hardy and adaptable, peregrine falcons are found on every continent other than Antarctica. DDT pesticide was blamed for a drop in their numbers in the mid-20th century, but the product's ban and recovery efforts across North America have buoyed their numbers.
The arrival of the four chicks was celebrated by Hamiltonians this year, after none of Lily and Ossie's eggs hatched in 2017 and only one in 2016. As wildlife fans watched the fourth egg hatch, the peregrine project posted a message on its website saying, "It's going to be a mad season for falcon watchers with this many chicks in the sky at once!"