Canada Takes In LGBT Russians Fleeing Chechen 'Gay Purge'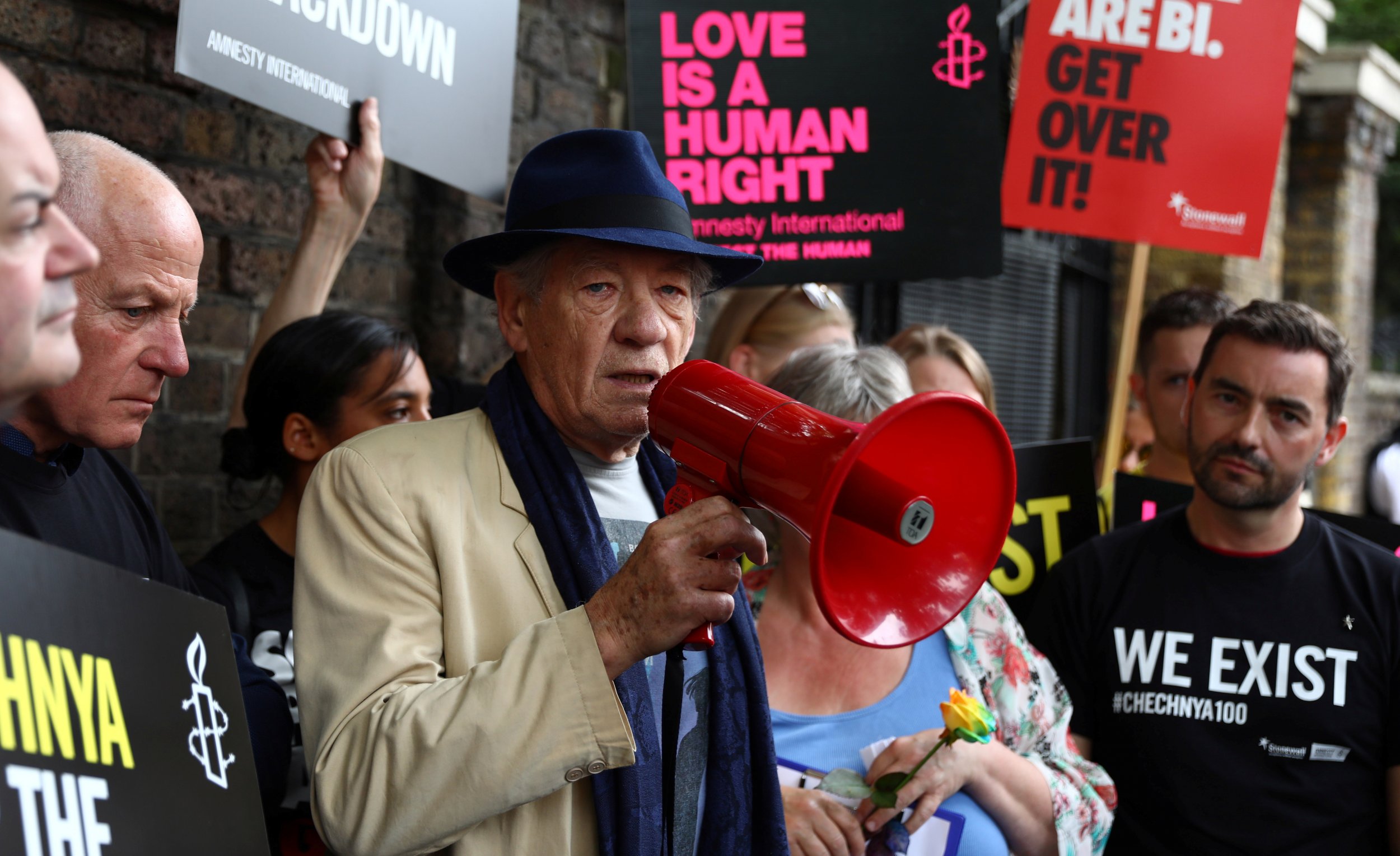 Dozens of gay and bisexual men have received help from the Canadian government in escaping Russia, after allegations that their home region of Chechnya is running detention and torture prisons for LGBT people, BuzzFeed reports.
Chechnya, a predominantly Muslim region in Russia's south and where conservative hardliner Ramzan Kadyrov has emboldened religious dogma in social policy over the last decade, is frequently under the telescope of human rights activists. Over the last year, Russian independent journalists have alleged Chechen authorities have run six prisons for LGBT men.
Official denial of the reports has not been convincing, as the region has also claimed there aren't any LGBT persons there. International groups have attempted legal action since the reports came out in April, as Russia's central government has not taken any action against local authorities. Human Rights Watch has detailed some of the methods reportedly used to arrest non-heterosexual men in Chechnya and torture them into denouncing any other men they know are interested in men.
According to Rainbow Railroad and the Russian LGBT Network, the Canadian government has been working to house persecuted gay or bisexual Chechens. A total of 31 people have been cleared to come to Canada as part of a program that has already helped 22 men make the move from Chechnya.
Rainbow Railroad, a Canadian NGO that offers aid to the LGBT community, spearheaded the now government-led campaign to move men out of safe houses in Russia and into Canada. The Globe and Mail newspaper reported that Canada bent a refugees regulation to provide a secure new homeland for the men, the first of whom arrived in June.
Kimahli Powell, executive director of Rainbow Railroad, told BuzzFeed Canada that the campaign was kept a secret until now in order to ensure the safety of those being moved.
"There were large concerns—there's still concerns—about family members getting to these people," said Powell.
The Russian safe houses were also under "constant threat," said Powell, adding that Russian authorities have made multiple attempts to gain access to them. Thus, going public with the campaign is something the Rainbow Railroad took "very, very seriously."
"We have all these new arrivals in Canada that need a lot of support, that faced traumatic situations, that don't know the language, that are very, very young. They need community support," said Powell.
"We want to ensure these individuals have the best shot at a good life in Canada."