Canada Tells Immigrants Looking to Flee Trump's Clampdown in United States Not to Head North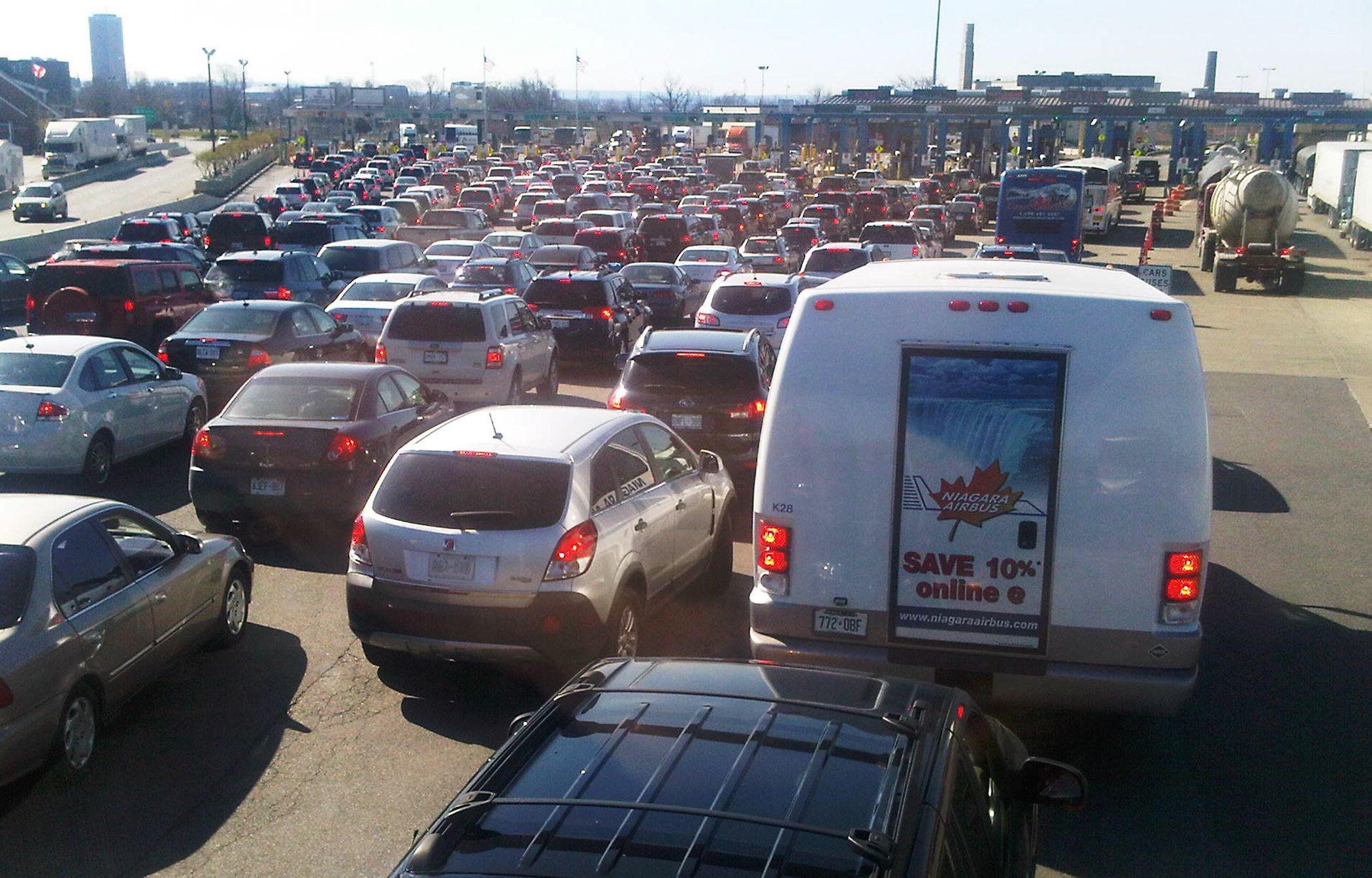 Canadian officials are trying to persuade would-be immigrants fleeing the clampdown by the President Donald Trump administration not to make their way north of the border.
Randy Boissonnault, a liberal member of Ottawa's Parliament and advisor to Prime Minister Justin Trudeau, visited the Canadian consulate in Miami to try to push the message that his country may not let them in, USA Today reported.
It comes amid a surge of immigrants in the U.S crossing illegally into Canada, mostly via the Quebec province bordering New York and neighboring northeastern states.
"People seem to think that if they cross the border there's this land of milk and honey on the other side. What we want is for people to have the right information. We want them to do the right thing for their families," Boissonnault said.
In August, Royal Canadian Mounted Police caught more than 5,500 mostly Haitian immigrants trying to cross into the country. The ending of the U.S's Temporary Protected Status has stoked this shift towards Canada as a destination for people fleeing war and natural disasters.
But Olga Radchenko, director of parliamentary affairs for Canada's Minister of Immigration, Refugees and Citizenship, said her government wanted to deter those trying to illegally enter the country.
"Canadians are broadly supportive of immigration but Canadians truly believe in order and well-managed immigration," she said.
Ottawa says its border officials can only remove failed refugee claimants after they have exhausted all legal options.
"Everyone ordered removed from Canada is entitled to due process before the law. Once individuals have exhausted all legal avenues of appeal/due process, they are expected to respect our laws and leave Canada or be removed," Scott Bardsley, press secretary for Public Safety Minister Ralph Goodale said according to the Globe and Mail.
A survey showed that even with an increase in the number of refugees from countries like Syria entering the country, 60 percent of Canadians disagreed when asked if immigrant levels were too high. Meanwhile, eight in 10 said they believed immigrants had a positive impact, the Globe and Mail reported.
Canada will accept 310,000 permanent residents this year, which will increase to 340,000 by 2020. It is also planning to accept about 43,000 refugees this year, increasing that to nearly 49,000 by 2020, USA Today reported.
Fewer people crossing the border into Canada illegally are being granted refugee status. Data from Canada's Immigration and Refugee Board showed only 40 percent of people this year had their refugee claim approved, down from 53 percent for the whole of 2017, Reuters reported.
Meanwhile a report by the Conference Board of Canada said the country's small and aging population meant it needed the economic contribution that migrants make. Immigrants make up approximately 22 percent of Canada's population, according to 2016 data from Stats Canada, quoted by Global News.
Meanwhile, Trump's stricter border enforcement policies have meant nearly 1,800 immigrant families were separated at the U.S.-Mexico border between October 2016 and February 2018, Reuters reported.
In May, U.S. Attorney General Jeff Sessions said there would be a "zero tolerance" policy where those entering the U.S. illegally would be criminally charged, meaning in many cases they would be separated from their children.