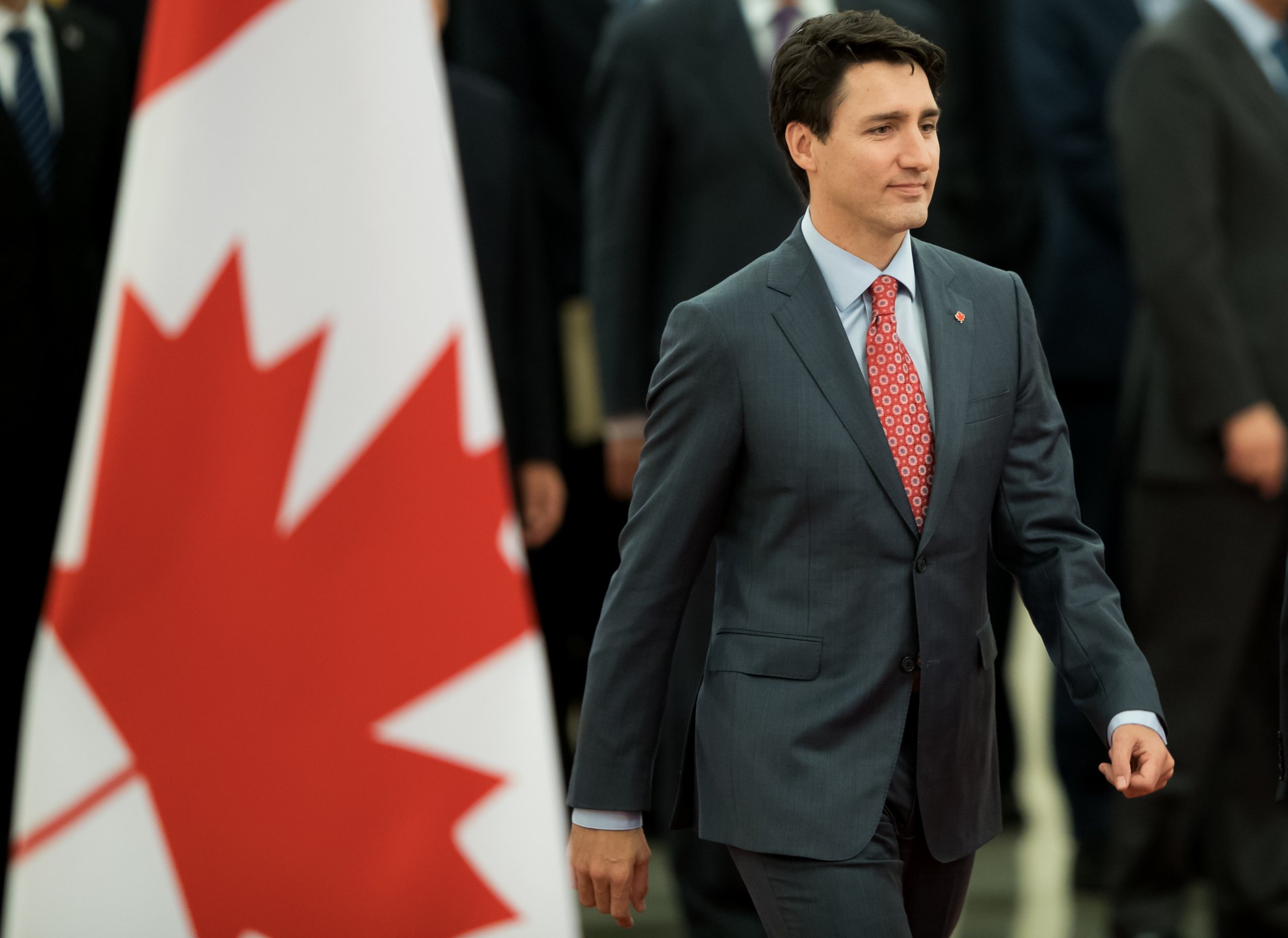 Canadian Prime Minister Justin Trudeau will meet with Amazon CEO Jeff Bezos on Thursday in San Francisco, where Trudeau is expected to make a bid for Amazon's second headquarters, also known as HQ2.
Canada's Toronto was the only non–United States city to make the short list of metropolitan areas where the tech giant could make a $5 billion investment in construction and bring 50,000 well-paying jobs.
Trudeau's meeting with the Amazon CEO comes as President Donald Trump pushes his "America First" agenda to bring jobs back to the United States. Nineteen American cities are vying to win HQ2 with the promise of jobs and a stimulation of the local economy.
The Canadian prime minister will also discuss the importance of the North American Free Trade Agreement (NAFTA) during his visit, as Canada's government is increasingly convinced that Trump will pull out of the trade agreement.
"We do not make enough trips into the United States," Trudeau told CBC News, "given the relative weight of the United States and its importance on the Canadian economy."
Amazon's HQ2 will be a campus equal to that of the company's Seattle location. In Seattle, the "Amazon Effect" has contributed to increased wages and a growing number of tech-industry jobs. However, it has also been linked to rising home prices and rents, as well as affordability issues.
Still, North American cities are competing for the headquarters, with one transportation chief in Maryland offering Amazon a "blank check" for transportation improvements should the company choose to build in the Washington, D.C., area. Toronto also thinks it has a solid bid for the company's new North American headquarters.
Mark Cohon, the chairman of Toronto Global, the marketing agency that helped the city compile its bid for HQ2, told CTV News in January that Toronto could work with Amazon and the federal government on the "immigration pipeline and helping them get in temporary workers." About 65 percent of the 85,000 H-1B visas issued by the United States each year are given to computer-related tech jobs.
Leaders from the American tech industry, including Bezos and Facebook CEO Mark Zuckerberg, have clashed with Trump during his first year in office over the president's travel ban and the Obama-era Deferred Action for Childhood Arrivals (DACA) program.
Under Trump, obtaining H-1B temporary work authorization visas for skilled workers has already become more difficult, and government agencies are more closely scrutinizing workers' applications. The U.S. Citizen and Immigration Services office issued 40 percent more "request for evidence forms" to applicants in 2017 than it did in 2016, according to a January report from Quartz.
To kick off his four-day trip to the States, Trudeau will speak at the University of Chicago. In addition to meeting with Bezos, he is scheduled that same day to meet with the CEO of eBay, Devin Wenig, and the CEO of AppDirect, Daniel Saks, according to an itinerary released by the Canadian prime minister's office.