Canada Almost Humiliates Royal Family of Belgium With German Flag: 'There Was a Mix-up'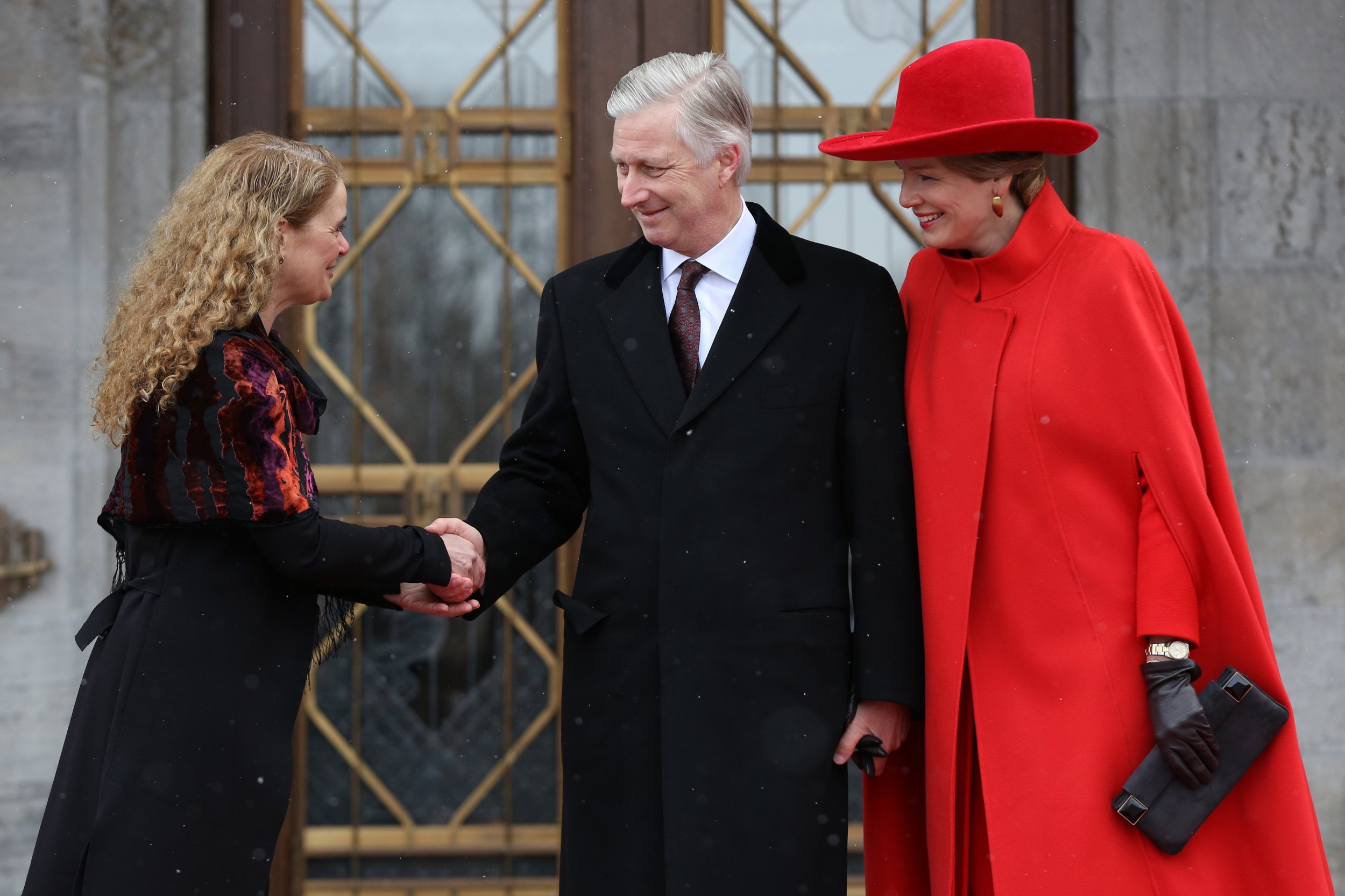 The Canadians gave their warmest greetings to the arriving Belgian royal family on their first visit to the North American country in over 40 years. But in those passing decades, Canada seems to have forgotten what the national flag of Belgium actually looks like.
During the official welcome to Canada for King Philippe and Queen Mathilde, the pair were taken to the residence of Canadian Governor General Julie Payette, who represents Canada's head of state, Queen Elizabeth II.
In the grounds of the residence is a tree planted in 1977 by the last Belgian royal to visit. The royal pair were due to plant a new sapling next to the old tree. However, there was a problem: The flag marking the special tree wasn't the Belgian one. It was Germany's.
It's an easy mistake to make as the two flags share the same colors, though in a different order and the other way around. Belgium's flag has three vertical colors running black, yellow, and red from left to right. Germany's colors are three horizontal stripes running black, red, and yellow from top to bottom.
Fortunately, the king and queen's blushes were spared.
"While we were preparing for the tree planting ceremony on the grounds of Rideau Hall, it was brought to our attention that there was a mixup with a small flag that was used to help identify the tree planted by Her Majesty Queen Fabiola in 1977," Governor General Julie Payette's spokeswoman said, reported AFP.
"We rectified the situation immediately, prior to their majesties' arrival at the tree planting."
King Philippe and Queen Mathilde are in Canada for a five-day visit.