Canada Will Welcome 25,000 Refugees, But No Single Straight Men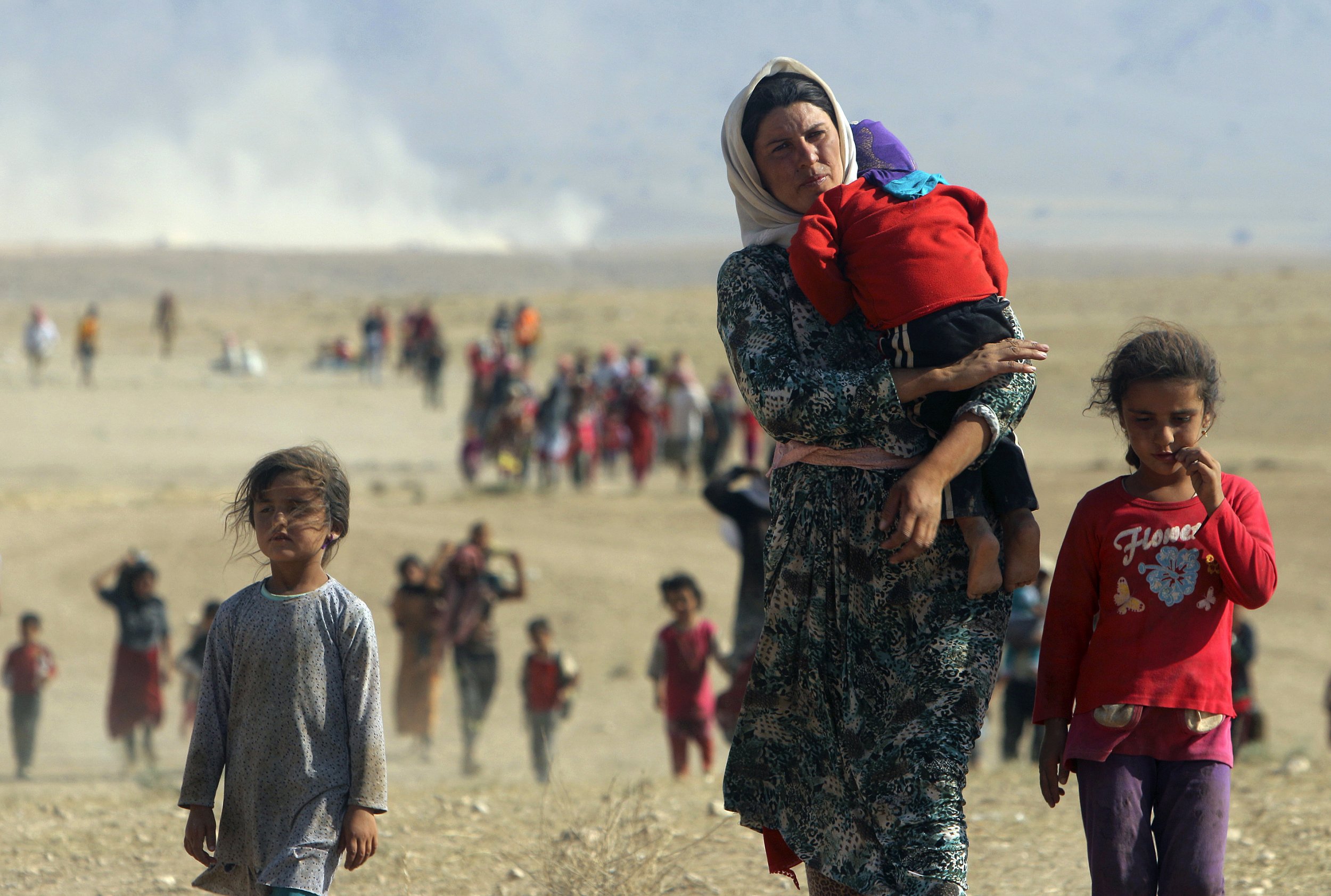 Canadian Prime Minister Justin Trudeau announced on Tuesday that the country will go ahead with its plan to resettle 25,000 Syrian refugees, moving the deadline from the end of the year to February 2016.
Earlier reports by CBC News had refugee advocates worried, citing an unnamed source who said Canada would only accept families, lone women or children because single men are considered too much of a security risk. On Tuesday, government officials said single gay men—a group often targeted by the Islamic state militant group ISIS—would still be welcome.
According to CBC News, Canadian authorities have started processing hopefuls, screening around 100 refugees a day in Lebanon in order to reach the government's self-imposed target.
Following the attacks in Paris which killed 130 people and were claimed by ISIS, many in Canada have called on the government to halt its plans to accept such a high number of refugees, fearing an influx of Syrian nationals could make it easier for militants to gain entry to the country.
Despite the growing public concern, Trudeau has not wavered. "It didn't take the tragedy in Paris for us to suddenly realize that security's important," he told reporters following the attacks. "We've known for a long time, and we continue to be very much committed to keeping Canadians safe while we do the right thing to engage responsibly on this humanitarian crisis."
But if the exclusion of single men in the resettlement program is meant to ease the public's fears, some experts say it's ineffective and unnecessary. "The multi-layer vetting process should be sufficient enough to alleviate security concerns," B enoit Gomis, an international security analyst based in Vancouver, told Newsweek via email. And if the government feels it isn't, "prolonging the process would be a better option than banning all single male refugees altogether," he added.
According to Gomis, there is no evidence that refugees pose a higher security threat than non-refugees. "The Migration Policy Institute recently pointed out that out of the 784,000 refugees resettled in the U.S. since 9/11, only three were arrested for terrorism offenses (and they were not plotting attacks in the U.S.)," he says. "This type of knee-jerk reaction is common after terrorist attacks."
Echoing the concerns of other human-rights advocates, Bill Frelik, a refugee program director at Human Rights Watch, feels that even though Canada has no obligation to accept anyone, it has created a superficial criteria that leaves it in danger of "excluding people who are innocent and extremely vulnerable." That includes political dissidents who might fear for their lives.
Canada's plan to take any refugees at all will worry some lawmakers in the U.S. Over half of U.S. governors are refusing to accept any refugees in their states, citing security concerns. And on 19 November, the House of Representatives passed legislation aimed at suspending President Barack Obama's plan to admit 10,000 Syrian refugees in 2016. Obama has promised to veto the bill should it ever get past the Democrat-controlled Senate.