Canada's Fort McMurray Wildfire in Pictures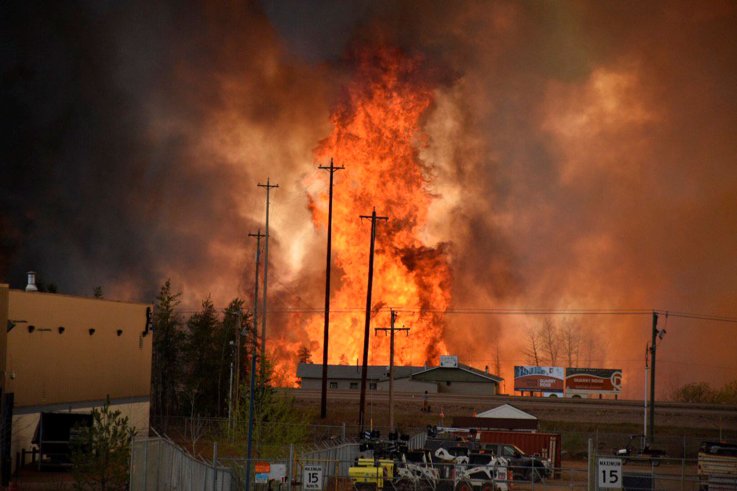 The 88,000 residents who fled a wildfire that has ravaged the Canadian oil town of Fort McMurray in Alberta will not be able to return home anytime soon, officials warned on Thursday, even as the inferno edged slowly south.
The out-of-control blaze has consumed entire neighborhoods of Fort McMurray in Canada's energy heartland and officials warn its spread now threatens two oil sands sites south of the city.
The wildfire has already forced precautionary production cuts or shutdowns at about a dozen major facilities, eating into a global crude surplus and supporting oil prices this week.
"The damage to the community of Fort McMurray is extensive and the city is not safe for residents," said Alberta Premier Rachel Notley in a press briefing late Thursday, as those stranded in camps and on the roadside to the north of the city clamored for answers.
"It is simply not possible, nor is it responsible to speculate on a time when citizens will be able to return. We do know that it will not be a matter of days," she said.
Three days after the residents were ordered to leave Fort McMurray, firefighters were still battling to protect homes, businesses and other structures from the flames. More than 1,600 structures, including hundreds of homes, had been destroyed by Wednesday morning. Officials declined on Thursday to estimate how many more had been lost.
The communities of Anzac and Gregoire Lake Estates about 31 miles south of Fort McMurray were "under extreme threat," late Thursday, as the flames spread to the southeast.