Canada's New Immigration Problem Will Get Much Worse Once the Snow Melts, Lawmaker Predicts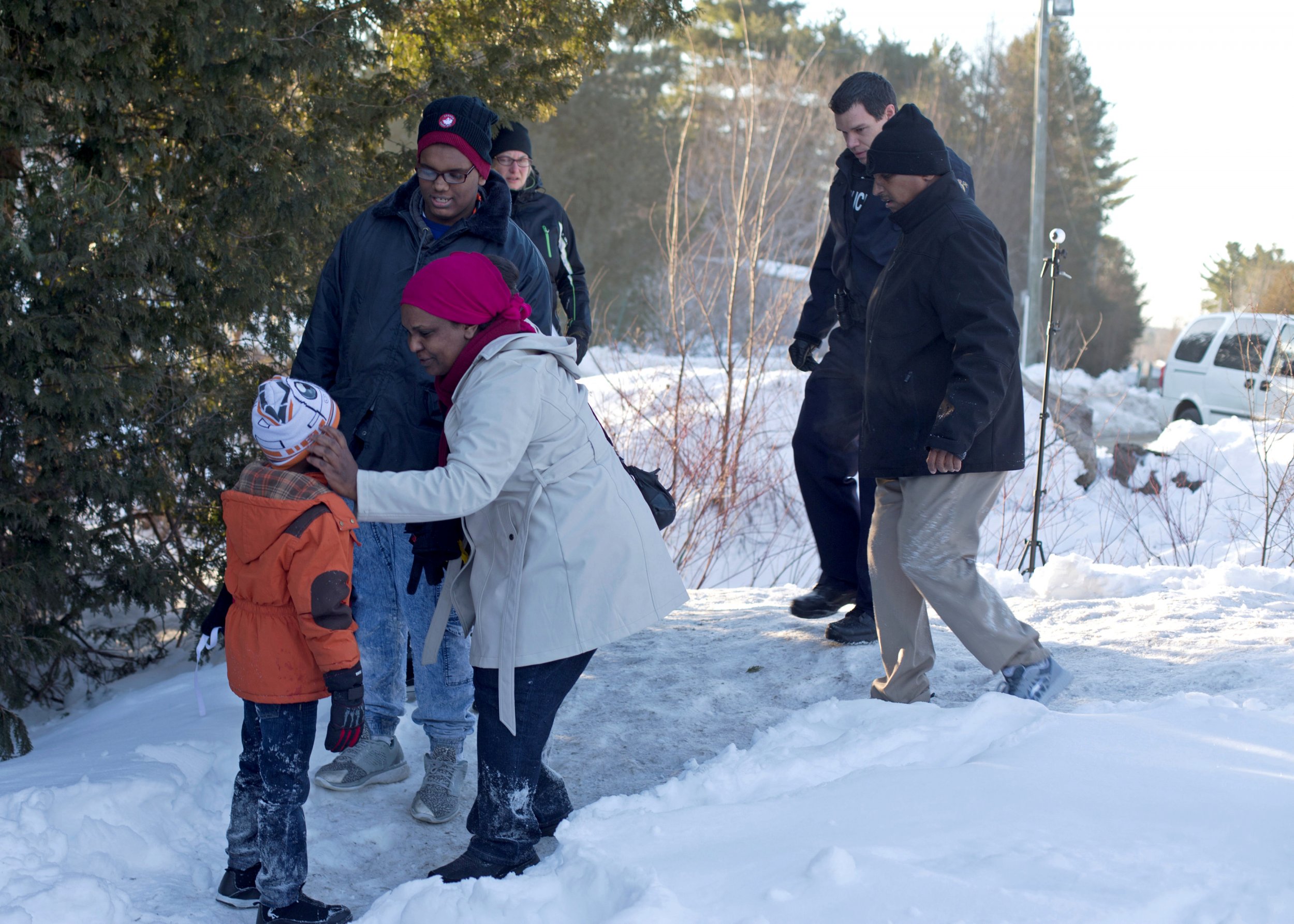 Hundreds of asylum seekers are illegally crossing into Canada from the United States, and Canadian officials are worried their illegal immigration problem will get much worse once snow on the ground melts, making it easier to cross the border during the spring and summer months.
Canadian authorities reported Tuesday an uptick during the first two months of the year in the number of people crossing and being detained by the Royal Canadian Mounted Police, the Associated Press reported. Officials detained 476 border crossers nationwide in January and 658 in February. That's nearly half the number of illegal entries overall from 2016, when 2,464 people were detained in 12 months.
"We are concerned about the pattern of people arriving at the border, particularly those who have in the last number of weeks and months actually risked their lives in very severe weather conditions," Liberal Public Safety Minister Ralph Goodale said.
Opposition Conservative lawmaker Tony Clement called on the ruling Liberal government Tuesday to "regain control of our borders." Another Conservative lawmaker, Michelle Rempel, said more people will arrive as the weather gets warmer.
"Illegal border crossings are increasing with no end in sight," she said.
Many asylum seekers are entering Canada in Quebec, Manitoba and British Columbia. They told officials they were fleeing the United States because President Donald Trump could make it harder for them to obtain asylum. He has banned travel from six Muslim-majority nations and promised to build a wall between the U.S. and Mexico.
Canadians aren't happy about the sudden influx of immigrants, a Reuters/Ipsos opinion poll released Monday found. Roughly four out of 10 respondents said mass illegal immigration could make Canada "less safe."
"There are so many people in the world who want to come in and go through the right channels," said Greg Janzen, elected leader of a Manitoba border municipality that has seen an increase in crossings. "That's what's pissing most people off. These guys are jumping the border."
A similar Reuters poll on illegal immigration in the U.S. conducted between March 8-9 found nearly half of Americans supported "increasing the deportation of illegal immigrants." Canada's newfound immigration problem is easily overshadowed by the number of asylum seekers in the U.S., where 83,000 requests were filed at U.S. airports, border crossings and other entry points in 2015.