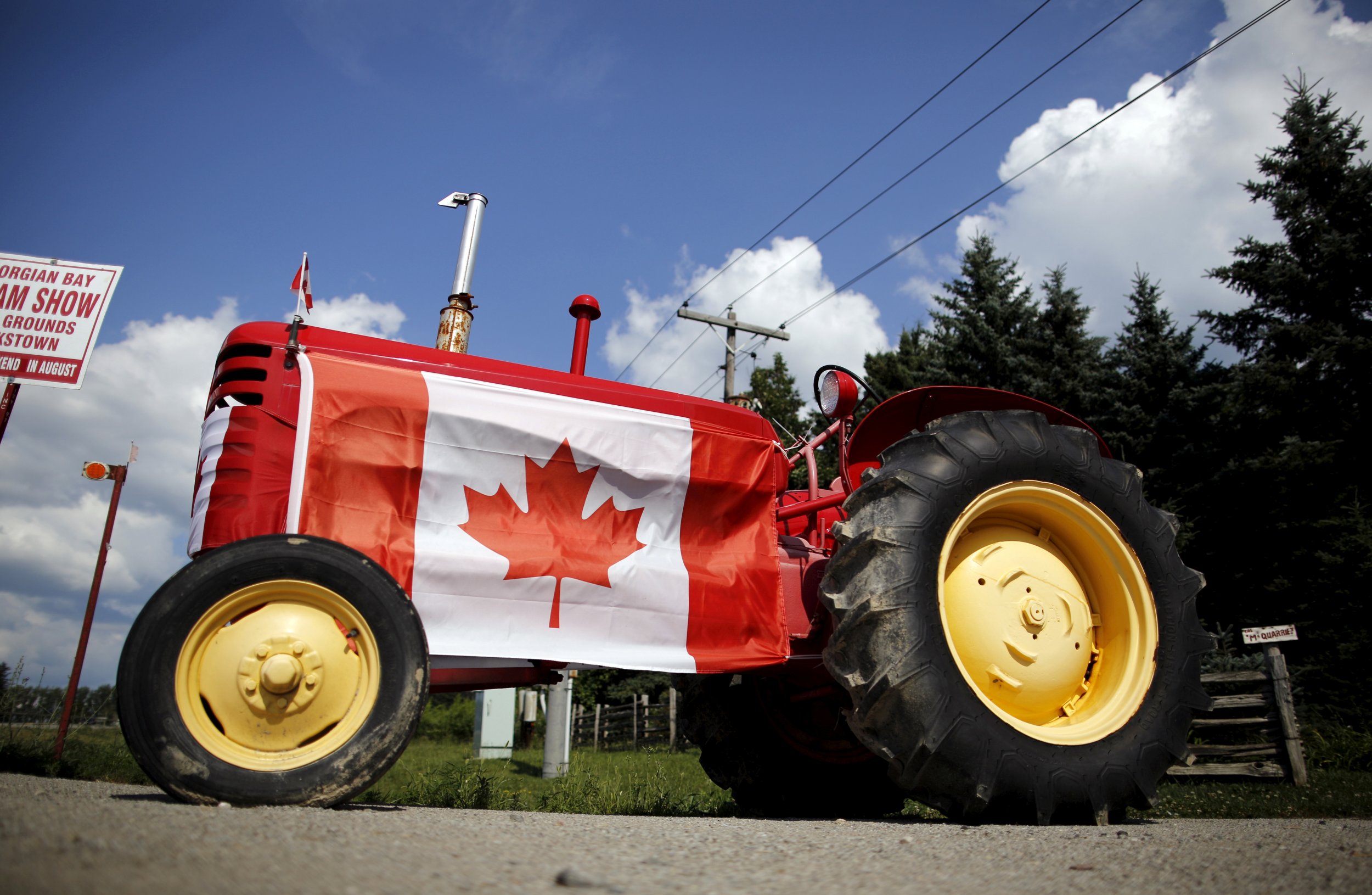 Canadians really aren't happy with Americans, according to a new poll released this week. And, perhaps predictably, President Donald Trump is to blame.
Just 44 percent of Canadians hold a very or somewhat favorable view of the United States, according to the survey conducted by the Environics Institute for Survey Research (EISR). That's the lowest such figure in the 35 years EISR has done the poll. Of that 35 percent, just 9 percent had a very favorable overall opinion of the U.S.
Fifty-three percent of Canadians, meanwhile, had an unfavorable view of the U.S. Twenty percent had a very unfavorable view.
"The unexpected election of Donald Trump to the U.S. presidency last fall delivered a major jolt to that country's political and cultural fabric, and has also had a dramatic impact on how Canadians view their neighbor to the south," the survey noted. It has gotten so bad folks are reconsidering stepping foot in America.
"One in four Canadians has changed plans for U.S. travel this year or is considering it," the poll noted. Women especially have a more negative view of Trump's America with just 38 percent holding a favorable view of America, down 32 percentage points from 2012. The survey interviewed 2,002 Canadians over the telephone from April 3 through April 15. It had a margin of error of plus or minus 2.2 percentage points.
Other American allies aren't exactly thrilled with the country either. A recent poll found 82 percent of people in France view Trump unfavorably, more than any other world-leader, including Russian President Vladimir Putin. A poll shortly after Inauguration Day found that half of Britain thought Trump was "dangerous" while a majority thought he would be a "below average" or "awful" president.
Trump also isn't exactly popular in the land he governs. His approval rating in May has held steady at around 40 percent, which is far lower than many presidents at this point in their first term.