Canada's Supreme Court Rejects Nazi's Appeal on Revoked Citizenship, Could Be Deported
The Supreme Court of Canada has rejected the final appeal of 95-year-old Helmut Oberlander, who may be deported to Germany even though his citizenship there was lost in 1960.
Oberlander spent World War II working as a translator for an Einsatzkommando 10a(special-ops) unit in Russia and the Ukraine. Einsatzkommando units were mobile killing squads employed by Germany.
Oberlander insists that he was forcibly conscripted into service to the Nazis at the age of 17 on the threat of death and did not participate in any war crimes, though he knew they were being committed around him. After Germany surrendered, he was held in a British prisoner of war camp until 1945, after which he worked as a farm laborer and married. After emigrating to Canada in 1954, he worked as a real estate developer in the Kitchener-Waterloo area and had two daughters with his wife.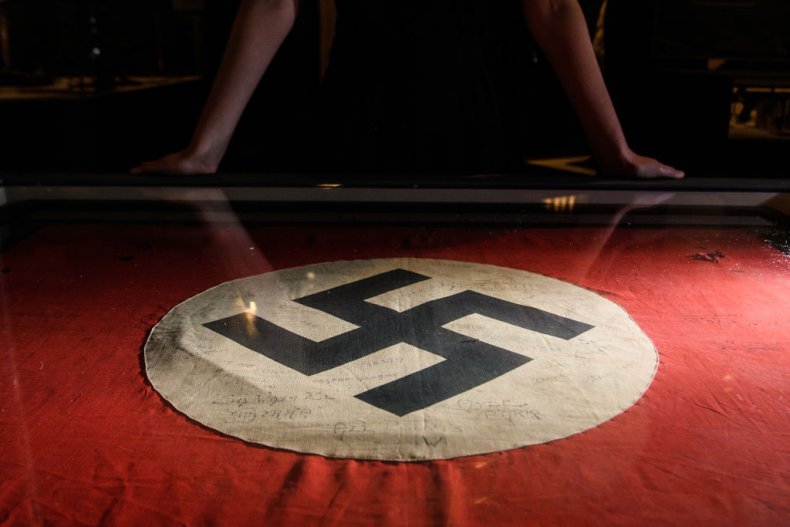 After a federal court ruled that Oberlander had entered Canada fraudulently in 1954 by lying about his service during the war in 2002, the Canadian government has tried to revoke Oberlander's citizenship four times over the last two decades. The orders were overturned by the Federal Court of Appeals in 2001, 2007 and 2012. With this final ruling, all appeals are sealed.
"In fact they do not have a deportation order yet and cannot get one. He is protected by Canadian domicile. In addition, he has no country of nationality. He lost his German citizenship in 1960. He is stateless," Ronald Poulton, Oberlander's lawyer, told The Ontario National Post.
He added that a deportation hearing was already under way at the Immigration and Refugee Board of Canada, but the hearing has been temporarily adjourned as arguments on jurisdiction are heard and he anticipated the ruling having "no impact" on that hearing.
"Mr. Oberlander won at the appeal level three times. The law was, and is, in his favor. They then changed the law to deny him a right of appeal so that politics and not law, would prevail."
Minister of Immigration, Refugees and Citizenship Marco Mendicino said in a statement that the Canadian federal government is "determined to deny safe haven in Canada to war criminals and persons believed to have committed or been complicit in war crimes, crimes against humanity or genocide."
A statement from Mr. Oberlander's family read in part, "The Government of Canada has never produced a shred of evidence against Mr. Oberlander. No such evidence exists because he has never directly or indirectly contributed to any crime."
Shimon Fogel, president and CEO of the Centre for Israel and Jewish Affairs, disagrees.
"For 24 years, Oberlander has cynically abused Canada's justice system to avoid prosecution in Germany. Anyone who cares about justice and human rights should join together in calling on the Government of Canada to immediately initiate the deportation process," Fogel said.