Saudi Arabia has expelled Canada's ambassador to the kingdom and frozen all new trade and investment with the country after Ottawa criticized its human rights record.
Canada was unhappy at the arrests of activists including Samar Badawi, who challenged the kingdom's male guardianship rules and is the sister of one of Saudi Arabia's most prominent detainees, liberal blogger Raif Badawi.
Canada's government tweeted: "Canada is gravely concerned about additional arrests of civil society and women's rights activists in #SaudiArabia, including Samar Badawi. We urge the Saudi authorities to immediately release them and all other peaceful #humanrights activists."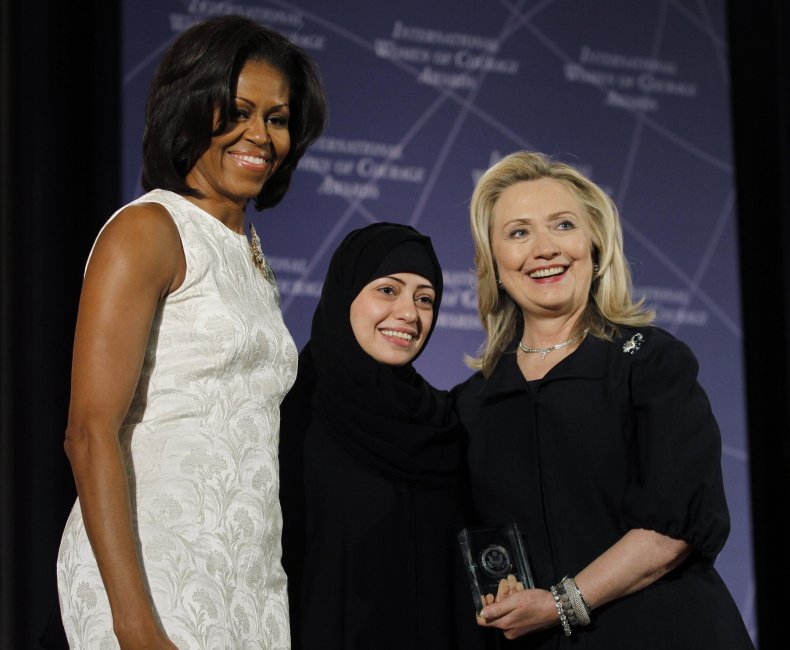 Canadian Foreign Minister Chrystia Freeland said on Twitter on August 2: "Very alarmed to learn that Samar Badawi, Raif Badawi's sister, has been imprisoned in Saudi Arabia. Canada stands together with the Badawi family in this difficult time, and we continue to strongly call for the release of both Raif and Samar Badawi."
Riyadh responded swiftly, saying, via Reuters, it would freeze all new business and investment transactions with Canada.
In a statement, the Saudi Foreign Ministry said: "Throughout its long history, the Kingdom of Saudi Arabia has never accepted interference in its domestic affairs.
"The Ministry also affirmed that the Canadian position is an explicit and transparent interference in the internal affairs of the Kingdom of Saudi Arabia."
Dennis Horak, the Canadian ambassador to Saudi Arabia, was declared persona non grata and given 24 hours to leave the kingdom. A Canadian Foreign Ministry spokeswoman said that Ottawa was "seriously concerned" about Saudi Arabia's freeze of new trade between the countries, but did not back down on its comments on human rights.
"Canada will always stand up for the protection of human rights, very much including women's rights, and freedom of expression around the world," said Marie-Pier Baril, according to Reuters.
Bahrain backed Saudi Arabia's move, with its foreign ministry saying on Twitter: "The Kingdom of Bahrain affirms its full solidarity with the Kingdom of Saudi Arabia ...against anyone attempting to undermine its sovereignty."
The kingdom's Crown Prince Mohammed bin Salman has been trying to portray his government as a progressive one and has pushed through a number of changes, such as allowing women to drive.
He also oversaw a clampdown on alleged corruption in which a number of princes and ministers were arrested for reportedly netting more than $100 billion.
But the group Human Rights Watch (HRW) said in June that the arrests of activists "appears to be an unrelenting crackdown on the women's rights movement."
"The Saudi government appears determined to leave its citizens without any space to show even rhetorical support for activists jailed in this unforgiving crackdown on dissent," HRW said.
This article has been updated to include the response from the Canadian Foreign Ministry.