Canadian Feed Stores Receive Numerous Calls for Ivermectin Despite COVID Ineffectiveness
Feed stores in both the United States and Canada are seeing an increase in interest among customers looking to purchase ivermectin, a livestock dewormer, because of the false belief that it can be an inexpensive, at-home treatment for COVID-19.
The Food and Drug Administration (FDA) has been warning people not to turn to ivermectin as a treatment for COVID-19, as it's not approved and can be dangerous for humans. However, claims continue to circulate about it being a COVID-19 treatment, causing stores across North America to see a spike in demand.
Three feed stores in Alberta, Canada, told CBC News that they're getting continuous inquiries about ivermectin. Lance Olson, manager of Lone Star Track & Feed, Inc., said it's "uncomfortable" to field customers' phone calls and knowing that people may be using it to treat themselves for COVID-19 prompted the store to take it off their shelves.
Ivermectin tablets are approved for treating very specific ailments, such as parasitic worms, and topical treatments for head lice. It's not approved for treating COVID-19 and can cause serious harm. Taking too large of quantities of ivermectin can cause a person to experience a fatal overdose and it can interact with other medications, causing significant health concerns.
Clinical trials and studies haven't found there's reason to recommend ivermectin, according to the Centers for Disease Control and Prevention (CDC), although more trials are underway. State and federal health agencies have attempted to dissuade the public from turning to ivermectin.
"You are not a horse. You are not a cow," the FDA posted on Twitter alongside pictures of a horse and a cow. "Seriously, y'all. Stop it."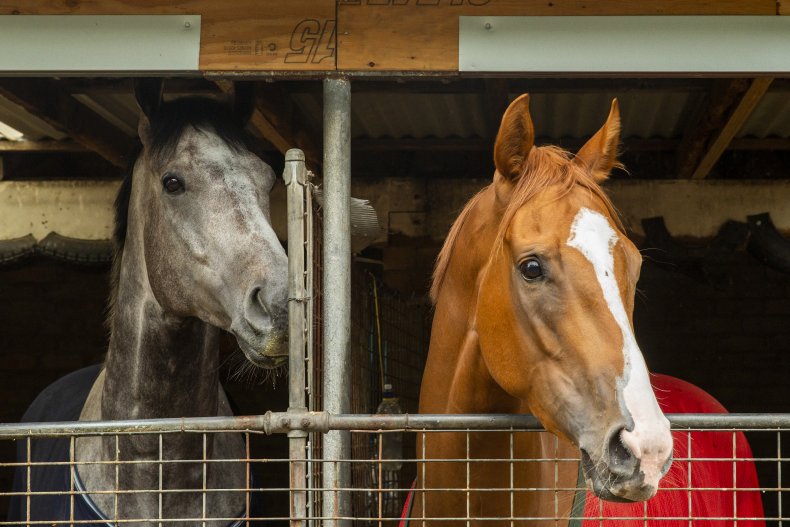 The warnings have done little to temper people's desire to get ahold of the animal dewormer and the CDC reported there were 88,000 prescriptions for ivermectin in the week ending August 13. It's leading to a spike in cases related to people taking ivermectin and the Florida Poison Control said they treated 27 patients this month.
Although it's common for customers to purchase ivermectin from Frank Wallmeyer's store, the Standard Seed & Feed, he told News4Jax he's never seen interest this high. He used to purchase it at a rate of about a dozen bottles at a time, but has since been purchasing it in quantities of 100 bottles at a time.
"They're using it for COVID. And it's a horrible, horrible disease and people are desperate and they're willing to try anything they think will work," Wallmeyer said. "We encourage everyone to do their research."
Trace Menchaca, owner of Modern Pet Foods in Texas, told KTRK she's also been selling an increased amount of ivermectin. Instead of the customary 10 bottles they usually sell, the store sold 50 to 100 in the last month.
In Mississippi, George Dodson, an employee of Coastline Home & Garden Supply, told the Sun Heraldthe store is struggling to find the product because suppliers are "running out."
Although not FDA approved, some physicians are administering ivermectin to their patients, citing the benefits they've seen it have. Dr. John Davidhizar, told KTRK it's "reasonably safe" when used under the supervision of a medical professional and that there isn't always time to wait for approval during a pandemic.