Canadian Man Seeks Trump's Help Finding A Wife, Arrested With 2 Bottles of Crown Royal Outside White House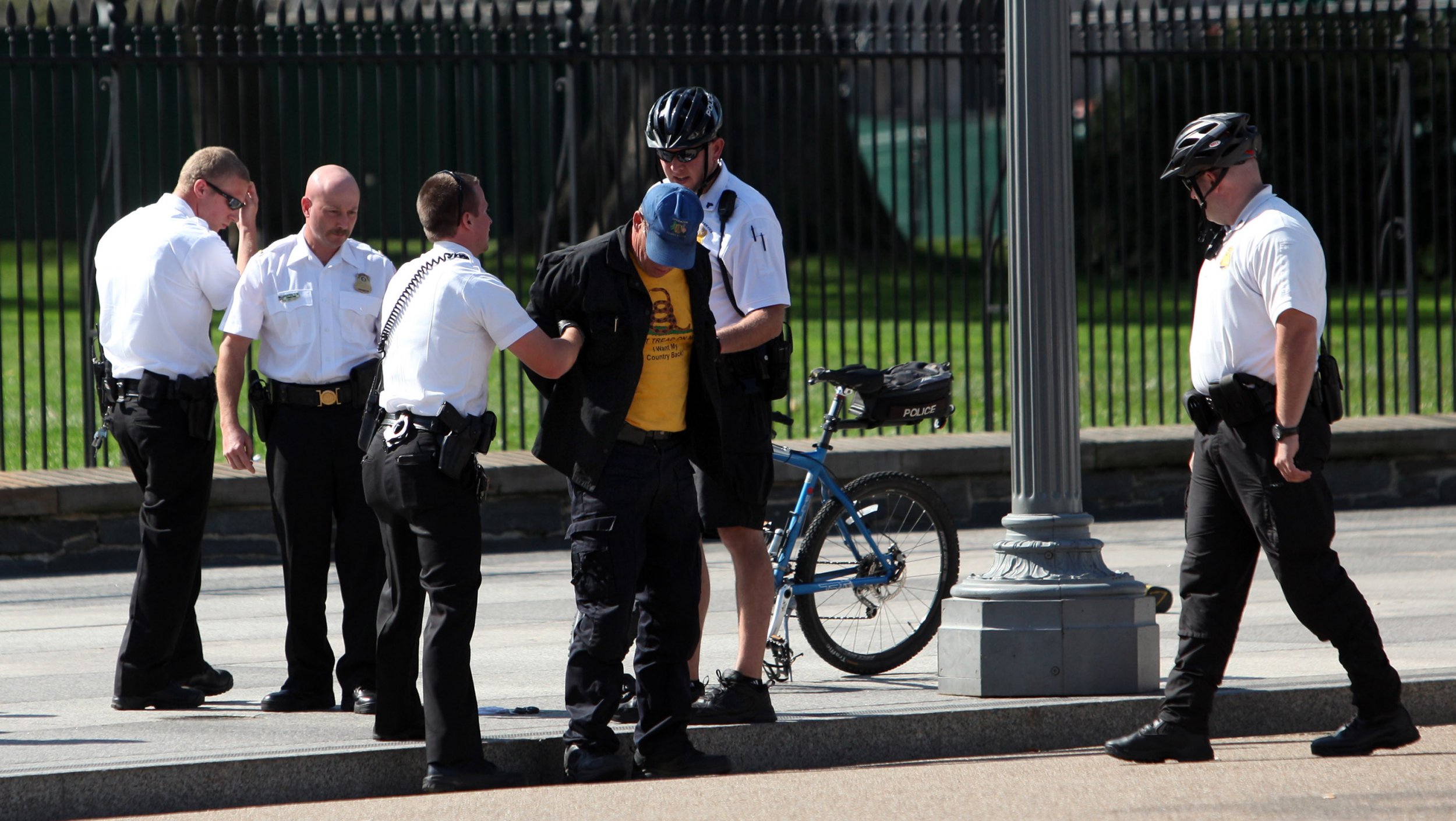 A Canadian man was arrested by the U.S. Secret Service after telling agents he came to the White House with two bottles of Crown Royal in hopes President Donald Trump would help him find a wife.
The Secret Service confirmed to Newsweek an arrest took place early Wednesday morning just after midnight when "an individual attempted to move a security barrier" near the East Executive portion of the White House. A spokesperson for the federal agency did not offer any details confirming initial reports the man was offering Crown Royal to Trump amid his search for a female suitor. But arrest documents first obtained by WRC-TV reporter Scott MacFarlane revealed Yianny Georgopoulos "wanted to deliver two bottles of Crown Royal alcohol" to President Trump in search of his marital advice.
Documents show Georgopoulos was arrested for "unlawful entry" after repeatedly demanding to "see the president" because "he wanted help from the President to find a wife." Georgopoulos, who had a Canadian passport on his person, admitted to Secret Service members he'd been arrested recently for "threatening family members."
And although Trump himself has had three wives of his own, he is also a well-known teetotaler and does not drink alcohol.
ABC News' Mike Levine first reported on the bizarre, booze-fueled pitch to the president late Wednesday morning: "Not a joke: A Canadian man was arrested early this morning outside the White House fence, telling @SecretService he came to the U.S. hoping @realDonaldTrump could help him find a wife. He said he brought two bottles of @CrownRoyal for the president."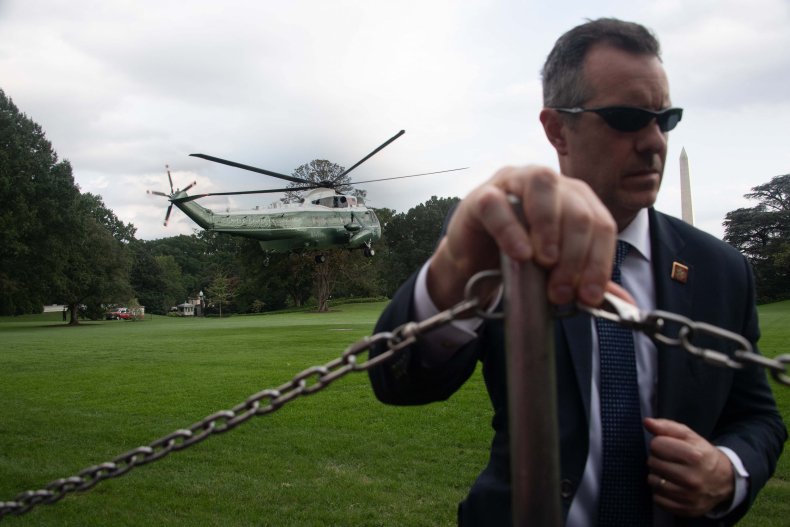 According to the Secret Service's communication representative, "Uniformed Division personnel arrested an individual after he attempted to move a security barrier (sidewalk bicycle rack) and enter a secure area in the vicinity of East Executive and Pennsylvania Avenue. The individual was immediately apprehended following the attempted unlawful entry, and transported to MPDC 2D for processing. The incident resulted in no impact to White House operations."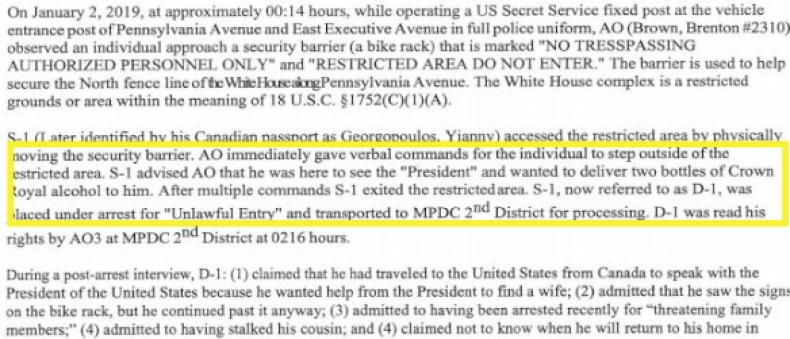 Metropolitan Police declined to confirm any details of the Wednesday arrest because only the Secret Service can comment on its own apprehension of the Canadian man in search of Trump's marital advice.
The Canadian man's attempt at plying the president with alcohol was misguided for several reasons, including Trump's views on addiction and alcohol stemming from his brother, Fred Trump Jr., dying at the young age of 43 in 1981 after battling alcoholism. The country's addiction epidemic kills tens of thousands of Americans every year.
Despite the seriousness of Trump's longtime rejection of alcohol, several social media users responded to reports of the Canadian man's Crown Royal tactic with a bit of levity: "Crazy but I think this guy had a better shot than an American showing up at [Canadian Prime Minister Justin] Trudeau's place with Jack Daniels," wrote one Twitter user.
"He'll be the new Chief of Staff by tomorrow," another Twitter commenter replied. "I am so unbelievably thrilled this did not start as 'Florida man....'"