Dead in the Water: Endangered-Whale Deaths in Canada Prompt Government to Take Action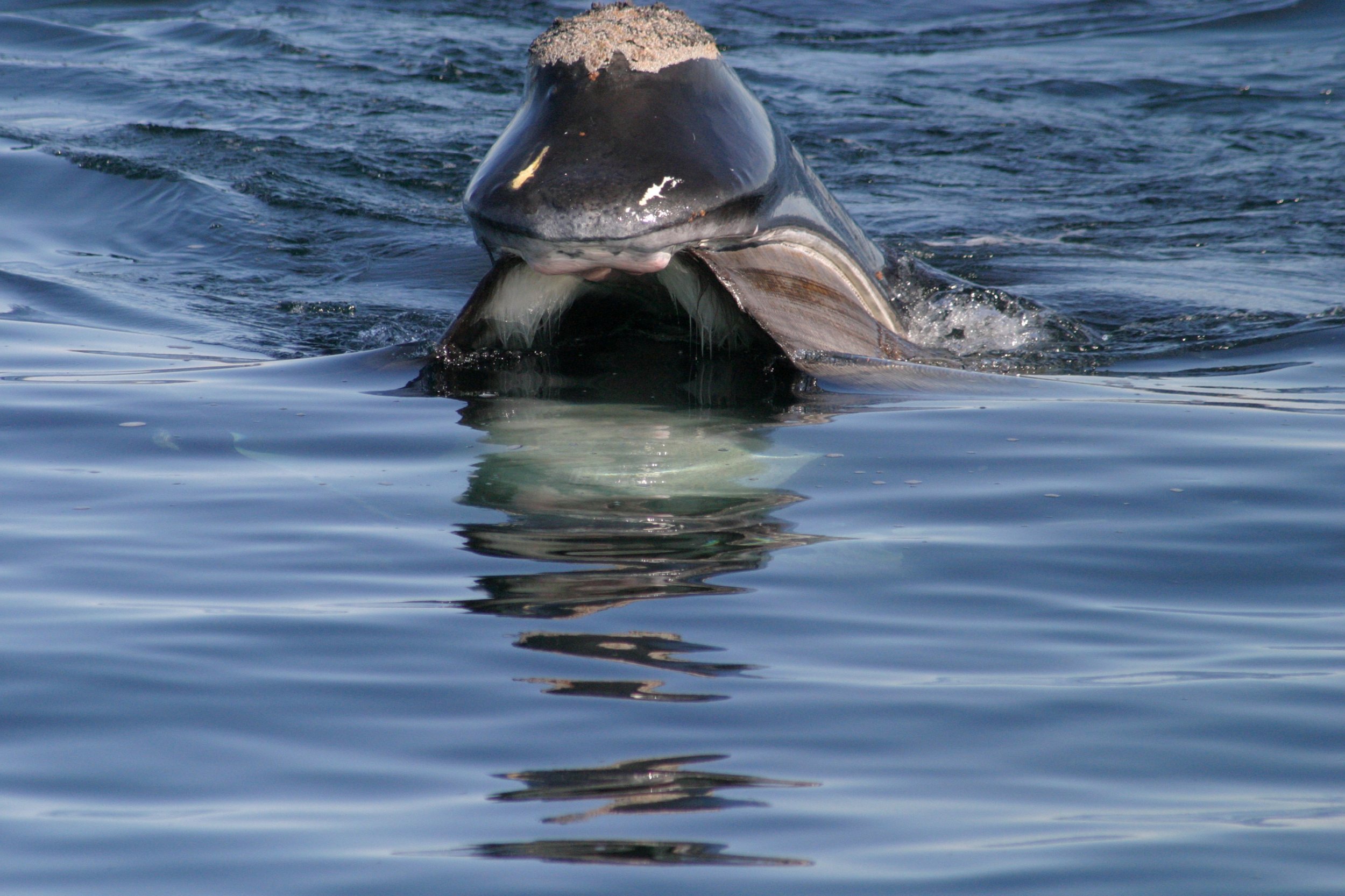 Endangered whales are dying in Canada, and the nation's government has pledged to do everything possible to save the species.
On June 7, a 10-year-old North Atlantic right whale was found dead in the Gulf of Saint Lawrence, which lies along the country's east coast. In the two months that followed, nine additional right whales were confirmed dead, the latest found on Tuesday. Canada's federal department of fisheries said the "unprecedented number of right whale deaths is very concerning," and the government has said it will "bring all the resources necessary" to protect the endangered species, of which there are only 500 left.
Related: Canada man killed by the animal he saved
"We feel there is tremendous urgency," Jerry Conway of the Canadian Whale Institute on Campobello Island, New Brunswick, said Wednesday. "This has had catastrophic ramifications on the right whale population, this number of whales being killed when we only know of three calves being born this year."
The cause of death for the whales is unknown, but necropsies—or autopsies for animals—are being performed on the remains of four whales that were found on the west coast of Newfoundland. The deaths could be related to the uptick in the number of whales in the region, the result of a possible habitat migration.
"We estimate maybe 80 to 100 right whales currently in the Gulf of Saint Lawrence. That's two or three times higher than any other previous year," Fisheries Minister Dominic LeBlanc said in a press conference. "So the phenomenon of seeing perhaps 200 or more right whales in the Gulf of Saint Lawrence in an area of high marine and shipping traffic, but also an area of extensive commercial fishery, is new."
To prevent future deaths, the government will increase the number of whale surveillance flights and use acoustic equipment to detect whales before they reach shore so that the fishing community can be warned. The initial whale found dead on June 7 had been observed as healthy by researchers in Cape Cod Bay just six weeks earlier.
The government is also closing a snow crab fishing zone in the south end of the gulf, asking fishermen to report whale sightings and requesting ships reduce their speed in certain areas. Collisions with ships and becoming entangled in fishing nets are common threats to whales.
Fishermen should be careful when taking conservation into their own hands. Last month, Joe Howlett, a fisherman and founder of the Campobello Whale Rescue Team, cut free a whale caught in fishing line. After the whale was freed, it flipped onto Howlett in the water, killing him.
"Joe definitely would not want us to stop because of this. This is something he loved, and there's no better feeling than getting a whale untangled, and I know how good he was feeling after cutting that whale clear," said Mackie Green, a friend and co-founder of the rescue group.