In the wake of a deadly hate crime that killed four Muslim family members and critically injured a fifth, Canadian lawmakers passed a motion demanding the government convene for an emergency summit on Islamophobia by the end of January.
Members of Parliament unanimously passed a motion from the New Democratic Party (NDP) in the House of Commons on Friday, less than a week after a driver mounted a sidewalk and plowed into a family on a walk in London, Ontario.
London-Fanshawe MP Lindsay Mathyseen, who brought forward the non-binding motion, argued that Prime Minister Justin Trudeau and the liberal government needed to do more to address prejudice against Muslims in the country.
"A Muslim family went out for a walk, like so many families and people have been doing in this pandemic, and this family didn't make it back home because of hate. No one should ever feel unsafe in their community and neighbourhood," Mathyssen said in a press release.
On Sunday, 46-year-old Salman Afzaal, his wife, 44-year-old Madiha, his 15-year-old daughter, Yumnah, and his 74-year-old mother died after a car struck them. Afzaal's 9-year-old son, Fayez, remains in a hospital in stable condition.
Police say the family was targeted due to their Islamic faith.
"There is evidence that this was a planned, premeditated act motivated by hate," London Police Deputy Superintendent Paul Waight told reporters on Monday.
The attack marked the worst against Muslim Canadians since a man gunned down six members of a Quebec City mosque in 2017.
"The liberal government needs to do more than share their words of condolences," Mathyssen said. "They did not address the widespread hate in this country after the mosque attack in Quebec City or the stabbing at a Toronto mosque. If they do nothing after this week's tragedy, sadly we will likely see another one."
Upon hearing news of the attack, Trudeau said he was "horrified" and offered condolences to the family and Muslim communities across Canada.
"Islamophobia has no place in any of our communities. This hate is insidious and despicable—and it must stop," the prime minster tweeted.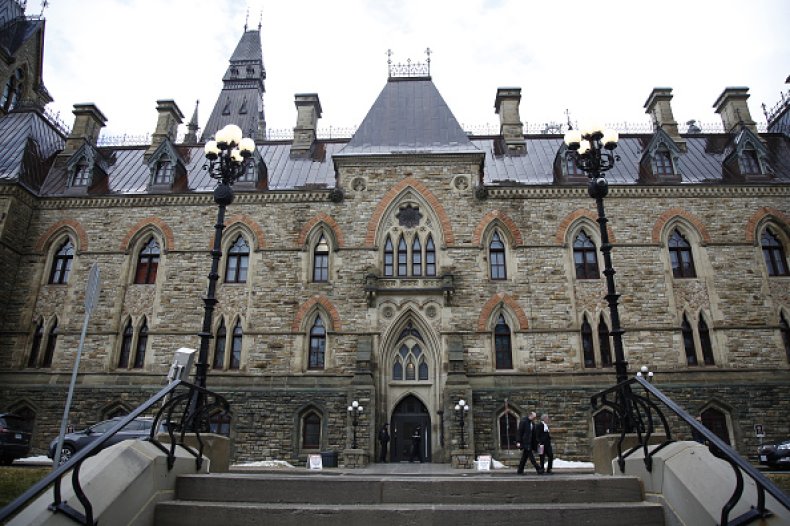 But despite the motion's unanimous support, the NDP said it is only the beginning.
"Canada needs to urgently address our problem of white supremacy and far right radicalisation. We cannot give hate any air to breathe or space to take hold," NDP Leader Jagmeet Singh said. "Unfortunately, tragedies like these are not isolated events. Muslims across this country have experienced hate for years. It should not be this way. It is the government's responsibility to address this now."
The Canadian government had its first major public debate on Islamophobia in 2017, following the attack in Quebec City, and while the motion passed, many MPs voted against it.
The motion passed on Friday was spearheaded by the Nation Council for Canadian Muslims, which is also advocating for federal legislation to combat online hate.
Hate crimes against Canadian Muslims have been on the rise in recent years. According to information from Statistics Canada, there were 191 anti-Muslim attacks in 2019, a 9 percent increase over the previous year.
Sunday's attack has not only shocked the nation but reignited pushback on politicians for their positions on policies related to Muslim Canadians.
In 2015, the Conservative Party proposed to ban the niqab, a cultural covering worn by Muslim women, and suggested that the government establish a tip line for neighbors to report "barbaric" actions to authorities.
On Tuesday, Conservative MP Michelle Rempel apologized for her silence on those policies, saying not speaking up was the "biggest regret" of her political career.
"Those policies were wrong. To the Muslim community, I'm deeply sorry for not fighting it then. I can assure you I won't make the same mistake again," she said in a statement.
The liberal government is also being pressed for its position on Quebec's Bill 21, which bans the wearing of religious symbols by some public service workers, including teachers and police officers, while on the job.
Although Trudeau said he personally disagrees with the bill, he has defended Quebec's provincial right to put forward its own legislation.