Man May Have to Pay Airplane Gas Bill After Drunken Fit Caused Emergency Landing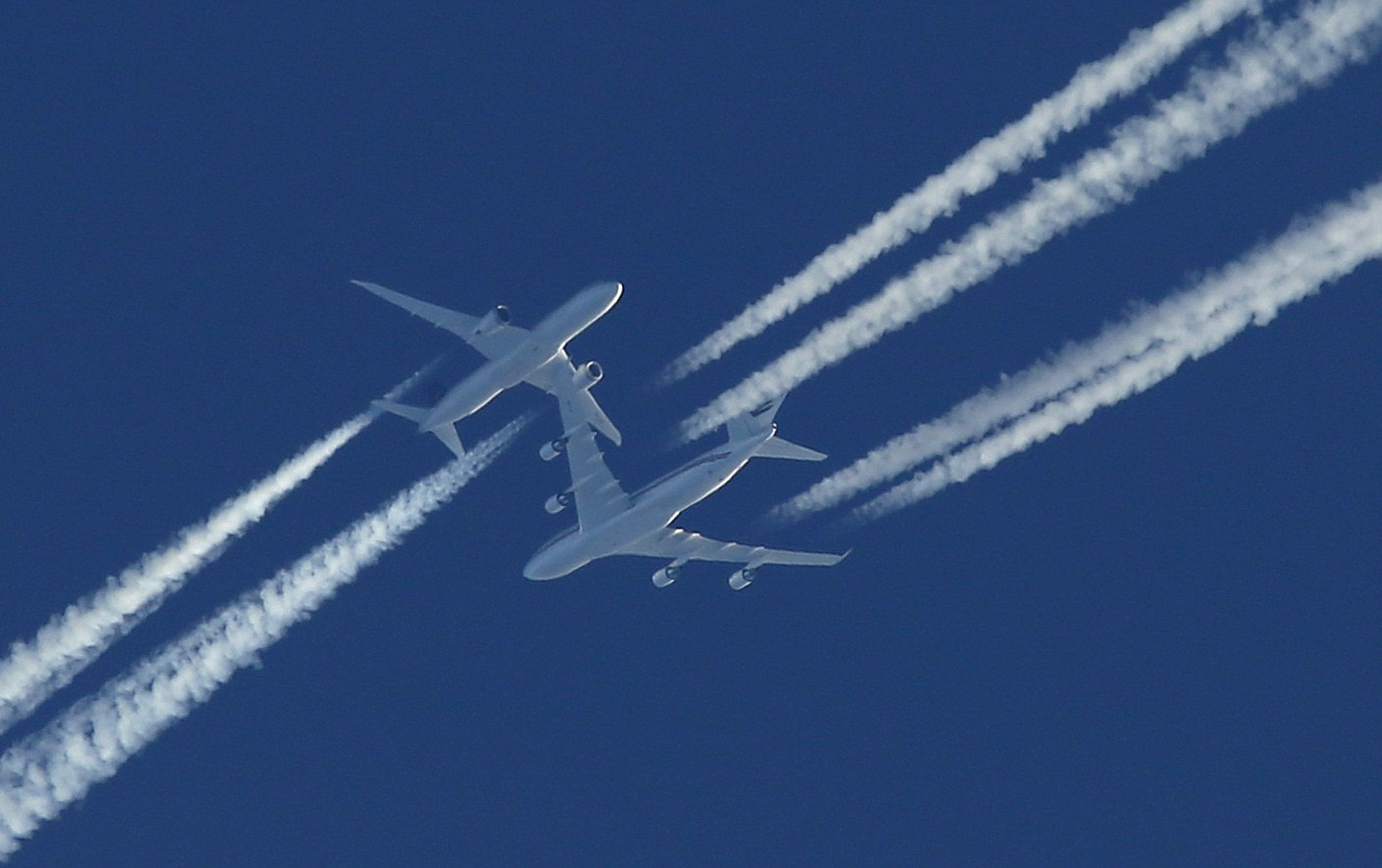 UPDATE: A Canadian man's erratic, drunken behavior on a plane may cost him $17,450 for extra fuel, landing fees, hotel costs and overtime for airline employees. The man's behavior forced pilots to request American military escorts and make an emergency return to the airport, according to officials.
Charalabos Nassios, 40, pleaded guilty to charges of assault, mischief and uttering threats in connection with a Sunwing flight bound for Caya CoCo, Cuba on July 6, 2017. Prosecutors have requested that Nassios pay the damages and serve three years probation, documents show.
The Sunwing flight, which left from Pierre Trudeau International Airport in Montreal, got off to a rocky start after Nassios allegedly began making threats and acting "aggressively," according to a statement from Sunwing. Airline officials determined that it was best to turn around shortly after the flight was airborne, requiring about 170 passengers to find alternative accommodations for the night.
"The flight arrived back around 7:25 p.m. that same evening, and the disruptive customer was taken into police custody," the Canadian airliner said in a news release at the time.
The man's behavior was apparently so extreme that the Canadian airline notified the FAA of the incident while flying over American territory. A pair of U.S. Air Force F-15 jets were scrambled from Barnes Air National Guard Base in Massachusetts to keep an eye on the plane as it returned to Montreal.
"NORAD was monitoring the situation and responded accordingly, and provided escort back to Montreal," a North American Aerospace Defense Command (NORAD) spokesperson told Newsweek. The spokesperson said escorts are provided when threats are determined to be credible, but that "it's not a common occurrence."
As part of Nassios' plea conditions, he will not be able to drink alcohol. According to the Montreal Gazette, he is also facing charges in Laval for impaired driving, assault and uttering threats. He has pled not guilty to those charges.
Nassio's lawyer, Tom Pentefountas, could not immediately be reached for comment. In court documents, the defense attorney said that it's unfair for his client to be liable for the giant tab, equating it to "putting obstacles in his future path." The 40-year-old has already filed for bankruptcy and has entered Alcoholics Anonymous.
Pentefountas previously told reporters that the crimes occurred "during a difficult period in [his client's] life" and that the man was committed to changing.
This article was updated with additional information from a NORAD spokesperson.