The Canadian government received an apology from U.S. authorities last year after a government minister was asked to remove his turban at an airport despite passing other security measures, it has been revealed.
Canada's Minister of Innovation, Science and Economic Development, Navdeep Bains, told French language news website LaPresse.ca that he was asked to remove his turban while passing through Detroit Metropolitan Airport even after he had gone through a metal detector.
Bains told the website that initially a security agent had asked him to remove the religious item because the metal detector was not working well. When Bains said it was an invasion of his private life, the agent allowed him to go through the detector again. When it worked fine, he headed to his plane.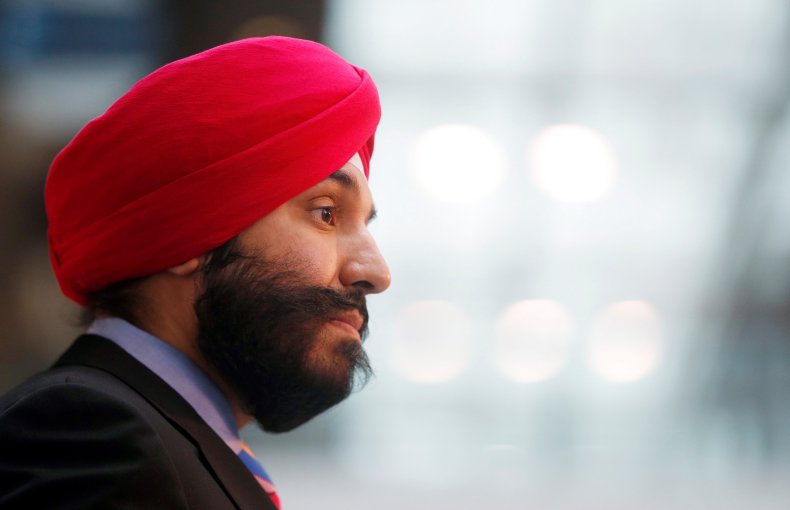 When he arrived at his boarding gate, another agent approached him and said he would need to take off his turban as procedure had not been followed. It was only then, Bains said, that he showed them his diplomatic passport and was allowed to board his flight back to Canada.
"As a Sikh, wearing the turban is considered one of the most dutiful acts for a person of the faith and I am proud to represent my community," Bains said in a statement. "Unfortunately these types of incidents do occur from time to time to minorities in particular. But it should never become the norm.
"I will continue to promote diversity and inclusion across the country as our government has done since we took office," Bains said.
According to LaPresse.ca and later confirmed by CNN, the Canadian government raised concerns with U.S. authorities over the incident, which took place in April 2017, and recieved an apology.
Read More: Trump says he made up trade deficit in talks with Canada's Justin Trudeau
In a statement, a spokesperson for the TSA said that they "determined that the officer conducting the screening did not follow standard operating procedures," adding that people wearing head coverings may be subject to additional security measures to ensure they are not carrying concealed weapons.
"This policy covers all headwear and is not directed at any one particular item or group," the spokesperson said.
"When possible, passengers may remove non-formfitting headwear before proceeding through the security checkpoint. We recognize that passengers may be unable or unwilling to remove items for religious, medical, or other reasons, and should expect to undergo additional screening protocols."
Update | This article was updated with a statement from the TSA.