Canadian Prime Minister Justin Trudeau Greets First Intake of Syrian Refugees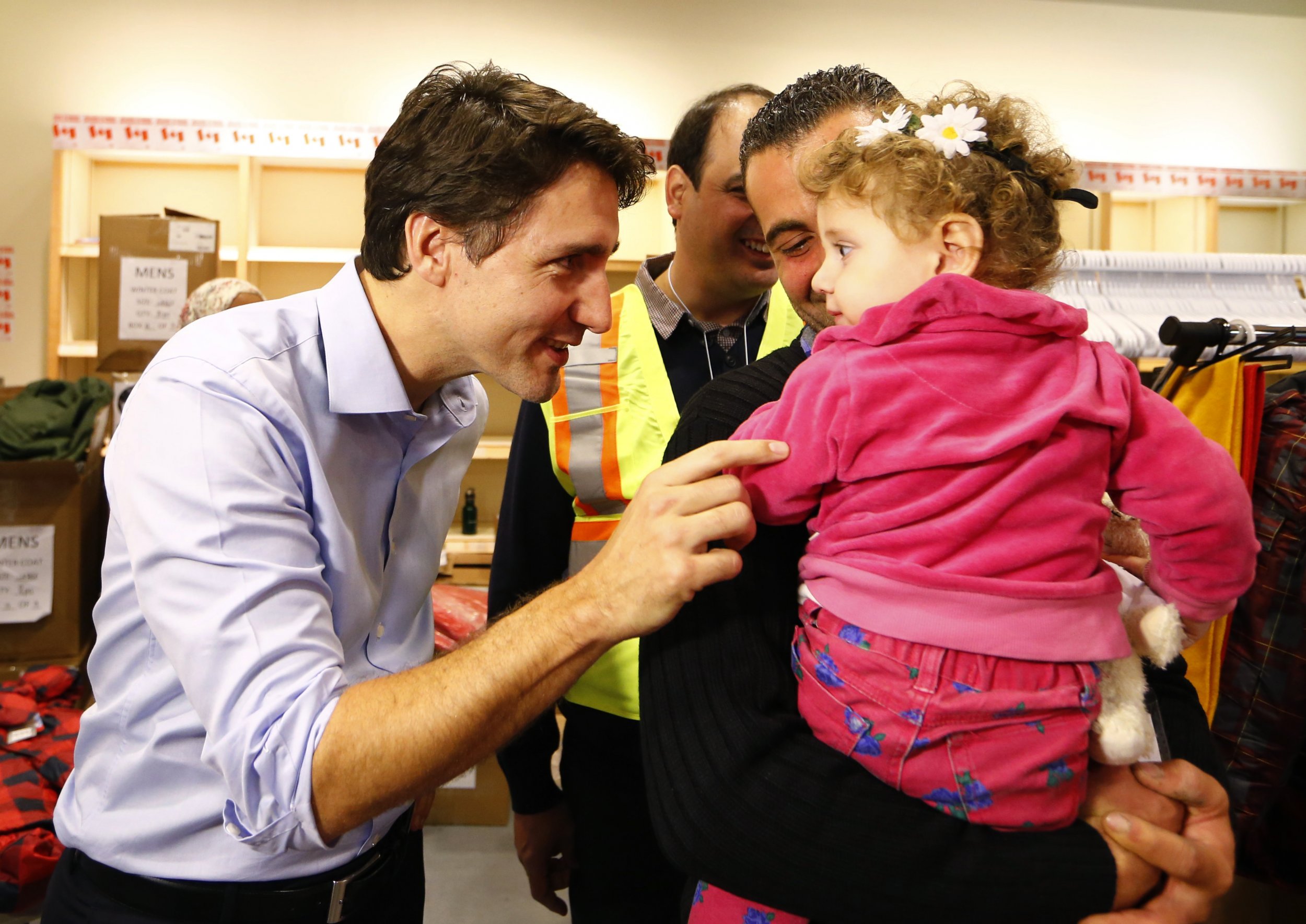 A government plane carrying 163 Syrian refugees has arrived in Canada, as part of the newly elected Liberal government's pledge to take in 25,000 people by the end of February. Greeting the new arrivals, Canadian Prime Minister Justin Trudeau said his country was "showing the world how to open our hearts." A second group of refugees is due to arrive in the southern city of Montreal on Saturday, bringing the total to 300.
The plane, which touched down just before midnight local time, was met by Trudeau, the ministers for health, defence and immigration, Ontario's premier and the mayor of Toronto, Canadian newspaper the Toronto Star reports. Many well-wishers also arrived to greet the refugees who were given welcome bags upon arrival.
Trudeau's position towards refugees differs to his predecessor, Stephen Harper whose Conservative party, much like the neighboring U.S., was reluctant to take in many people. Immigration minister John McCallum said all 10 of the country's provinces are in favor of taking in the refugees, the BBC reports. "This is a great moment for Canada," McCallum said. "This shows the way we really are. It truly is a non-partisan, national project."
Since early November, Syrian refugees have reached Canada on commercial planes but Friday's arrivals are the first the government has flown in. The country is taking in refugees currently in camps in Jordan and Lebanon. Around 800 are being screened daily, McCallum said. At present, unaccompanied men are not included in the resettlement scheme, which is taking in at-risk women, gay people and families.
The U.S.'s refugee quota is lower than Canada's—the country has promised to take in 10,000 people over the next year. Following the recent terrorist attacks in Paris and California, some Republican governors have said they don't want Syrian refugees to be settled in their states. Donald Trump, the leading Republican presidential candidate has said Muslims should be denied entry into the U.S.