Canadian Sets Beer Mile Record: Watch Corey Bellemore, a True Champion, Chug and Sprint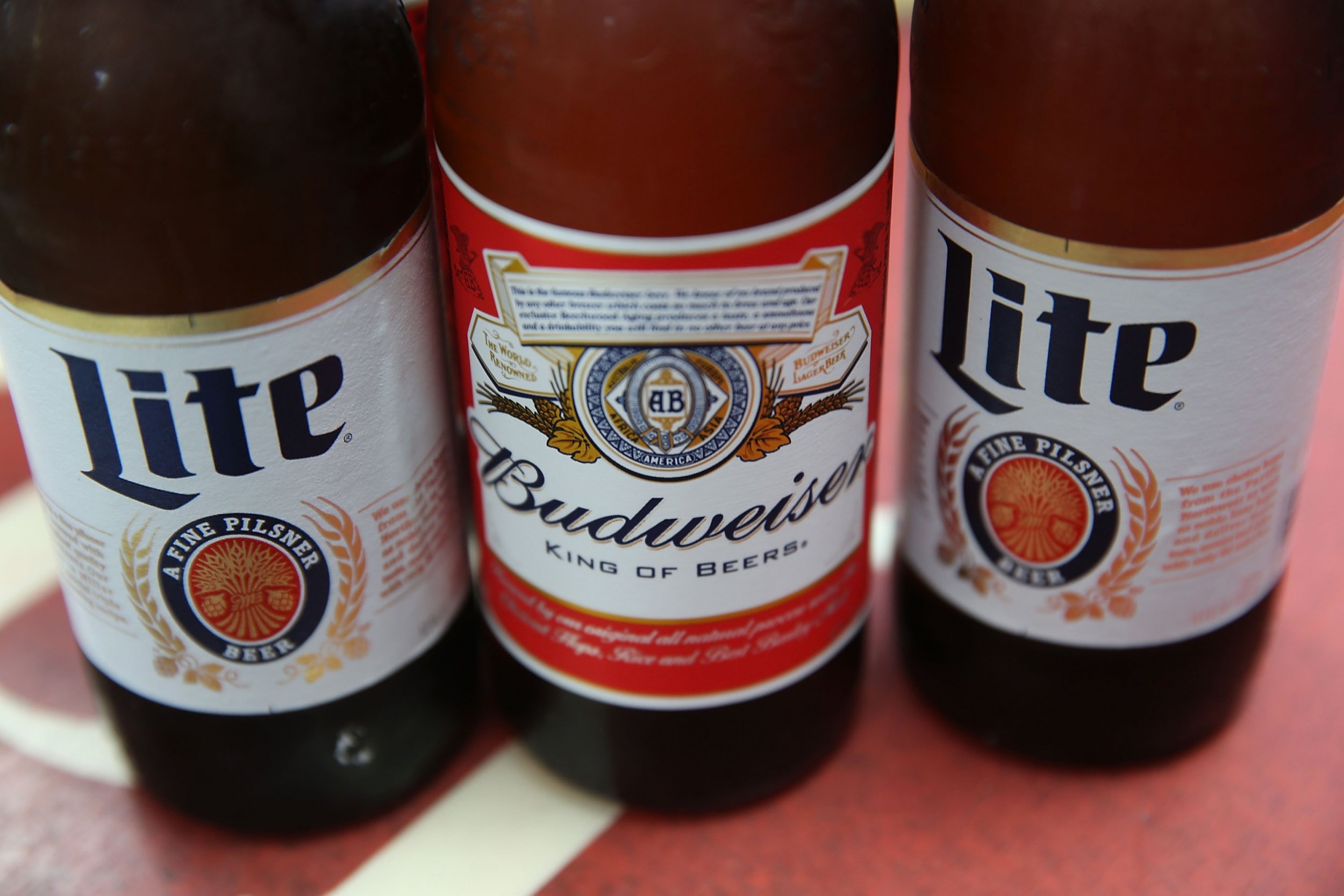 There are quite a few people in the world who enjoy downing four crisp, refreshing beers in one session. There is a decent handful of folks who can run a mile in about 4 minutes and 30 seconds. There's one man who can do both at the same time.
Introducing Corey Bellemore, a Canadian track athlete who this week broke his own world record in the so-called Beer Mile. The event goes like this: Competitors line up on a track, set to run a mile (four laps). At the beginning of each lap, they must finish a beer inside a designated small area on the track—so the runners chug the beers (very, very quickly) while walking, then take off to run the lap.
The announcer at the Beer Mile Classic, where Bellemore set the world record, dubbed it a "battle of liver and lungs." That seems like a pretty fair assessment although it does leave out the stomach, which plays an important part in the race because if you lose your liquid lunch, you're disqualified.
Bellemore didn't really have any competition, apart from the clock, the entire race. He finished in 4:33.6—narrowly edging out his previous record of 4:34.35—while second-place finisher Garrett Cullen was more than 30 seconds behind, practically an eternity in a race that was just a mile long. The margin of error to beat his own record was tight—"It's gonna be close!" screamed the announcer, outfitted in a blonde Afro wig and an orange suit—and there was a brief controversy (for a couple seconds it looked like the champion left too much beer in a bottle), but Bellemore ended up earning the honor with an impressive closing sprint.
The atmosphere at the event is jokey, and it's a spectacle intended to be fun. But that belies the fact that it is an incredible athletic achievement. Bellemore is a god-honest elite runner who has represented Canada at international events.
"I'm just a serious athlete who doesn't take life too seriously," Bellemore tweeted after setting the record. (Newsweek has reached out to Bellemore and will update this story if he comments on his victory.)
Even Sports Illustrated was so impressed with the accomplishment that it wondered in a poll if the Beer Mile should be added to the Olympics. After 584 votes, about 57 percent of voters said it should.
For what it's worth, this writer voted yes.