Canadian Students Suspended Over Conduct Violations After Recording Principal Using Racial Slur, Posting Audio Online
Multiple students at a Catholic school in Canada have been suspended after their recording of the school's principal using a racial slur was posted online.
The audio recording captures a conversation between a group of Black students at St. Michael School in Calgary, Alberta and their principal, Lianne Anderson, who asks the students: "So how come it's okay for you to say n-----?"
It was later shared online by a family member of the student who called Anderson's word choice "unacceptable," according to a CBC report published Wednesday.
The Calgary Catholic School District has since defended Anderson's actions, arguing she had done so "strictly for educational purposes."
"The word was more so used in a situation to explain, like, 'If it's not okay for me to use the word, why is it okay for you to use the word?'" district spokeswoman Sandra Borowski told CBC. "I think the whole point was to kind of clarify that, bottom line, the use of the word is just generally unacceptable for anyone."
However, a number of anti-racism activists have raised the point that oppressed groups will use racial slurs that were created against them in order to reclaim their oppression.
"To police Black people on the use of a term that we are taking back for ourselves is not really the correct response," Adora Nwofor, leader of the local Black Lives Matter chapter, told CBC.
Activist and education consultant Sagal Yusuf also observed that the students could have been educated on their use of the slur without hearing an authority figure repeat the word.
"If it was supposed to be an educational thing, if it was supposed to be something where they can have a discussion, you don't actually have to use the word," Yusuf told the Canadian news outlet.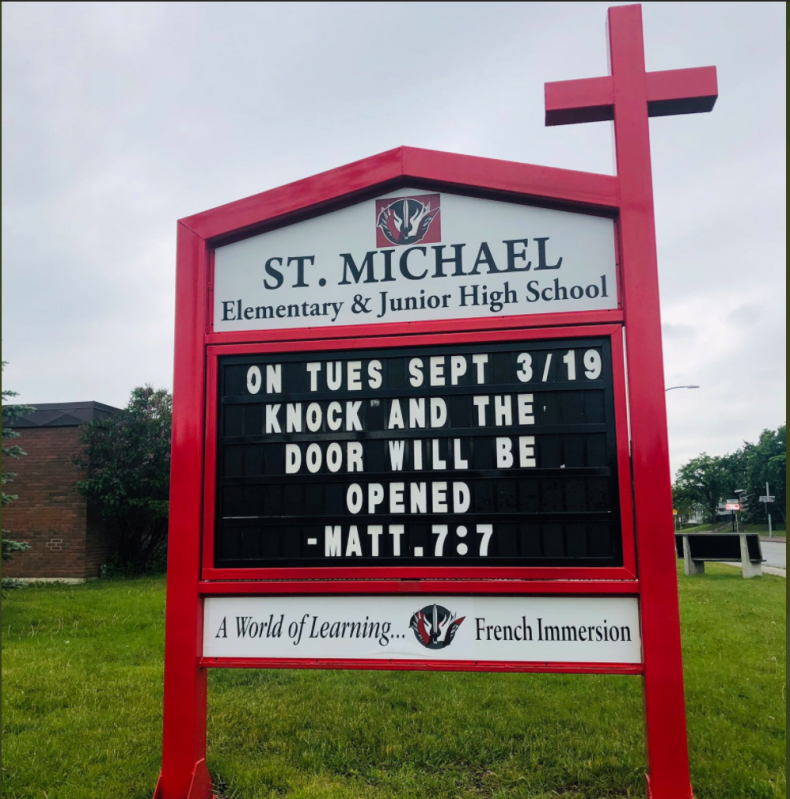 The students were suspended for violating the school's code of conduct, which prohibits "making, possessing, selling, accessing or sharing any audio, visual or audiovisual recording of any individual without the individual's consent unless the recording is of a public space or an event open to the public."
Borowski said the students were suspended for recording the conversation and uploading it, and not for the content of the audio.
"At the end of the day, they're only being disciplined for having recorded a conversation, taking clips out of context and posting that conversation online. So it's unfortunate that the topic of a negative racist term is the focus of the conversation," Borowski said.
While the students are being reprimanded for their actions, the school district said Anderson will not be facing any disciplinary measures.
Borowski maintained that the school board has "zero tolerance for any instances of racism and discrimination at our schools."
The district said it recently formed a committee to address racism and discrimination, which would provide additional support to create a learning environment that would better "recognize derogatory and or racist language."
Newsweek reached out to the Calgary Catholic School District and Anderson, but did not hear back before publication.