Canadian Wildfire in 'Death Grip' as Blaze Slows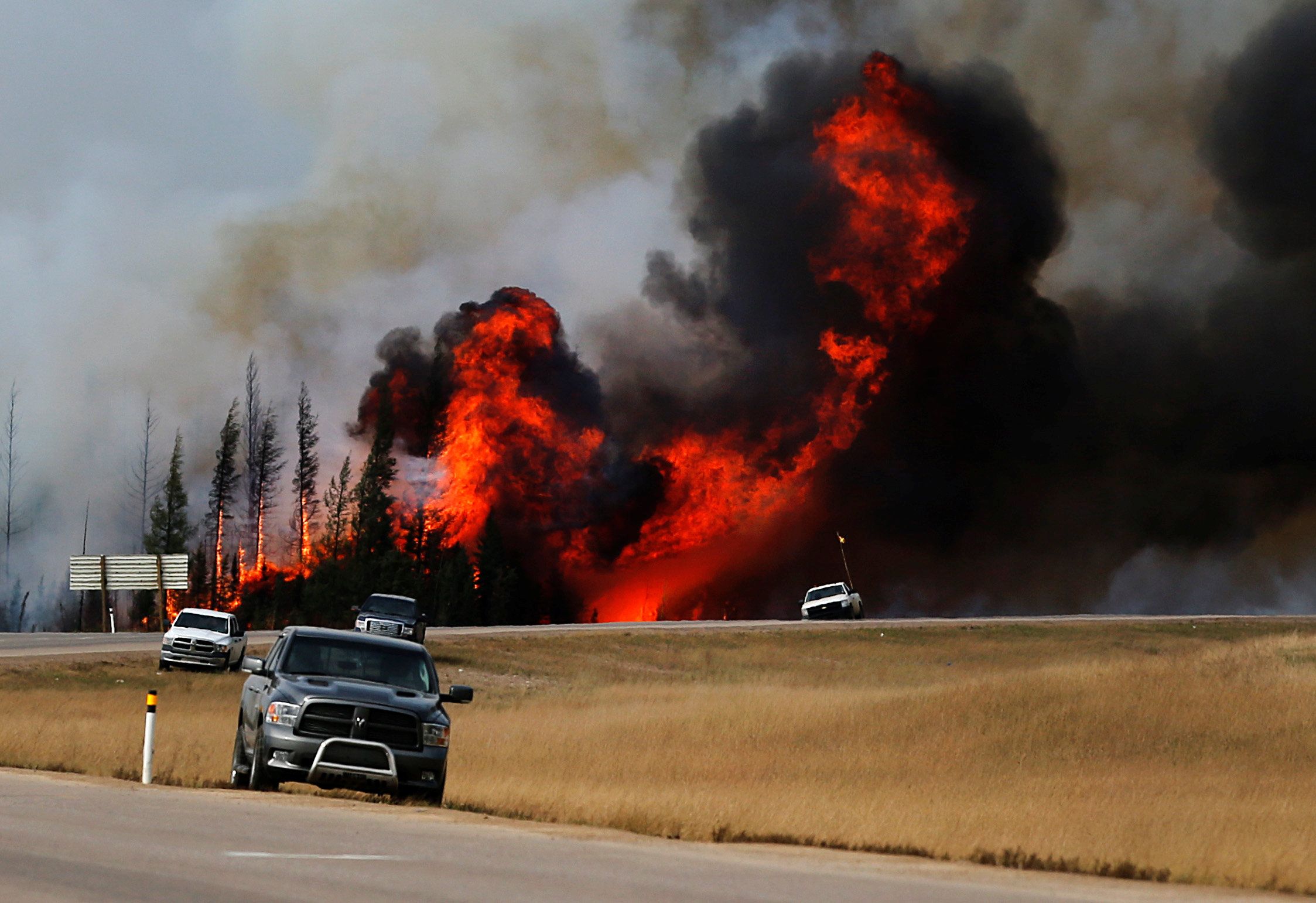 Canadian officials on Sunday showed some optimism for the first time that they were beginning to get on top of the country's biggest wildfire, as cooler weather and light rain stopped the blaze from growing as much as feared and winds took the flames away from oil sands boomtown Fort McMurray.
"It definitely is a positive point for us, for sure," said Alberta fire official Chad Morrison in a news briefing, when asked if the fight to contain the flames had reached a turning point.
"We're obviously very happy that we've held the fire better than expected," said Morrison.
"This is great firefighting weather, we can really get in here and get a handle on this fire, and really get a death grip on it."
The wildfire scorching through Canada's oil sands region in northeast Alberta had been expected to double in size on Sunday, threatening the neighboring province of Saskatchewan, as it moved into its seventh day.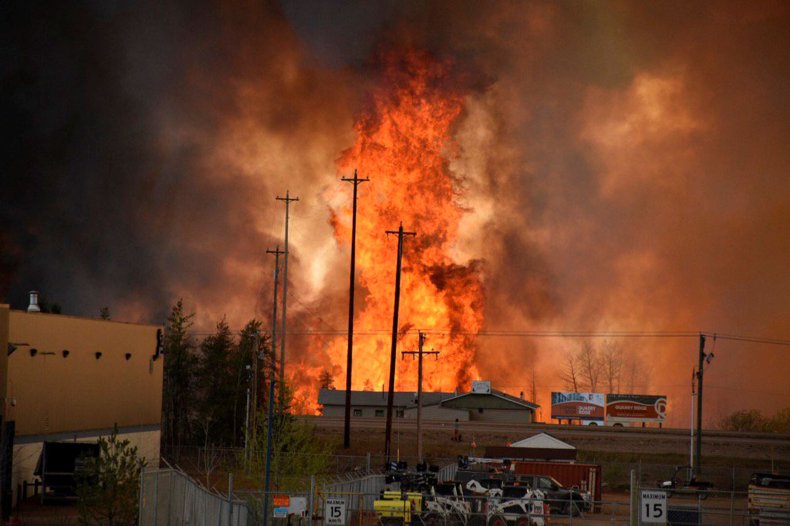 But favorable weather helped hold it back, giving officials hope that they can soon begin assessing the damage to Fort McMurray, close to where the fire started, causing its 88,000 inhabitants to flee.
"As more and more fire has burned out around the city and the fuel around the city starts to disappear...we are starting to move into that second phase of securing the site and assessing the site," said Alberta Premier Rachel Notley, during the same media briefing.
Officials said it was too early to put a timeline on getting people back into the town safely.
The broader wildfire, moving southeast through wooded areas away from the town, would still take a long time to "clean up," Morrison cautioned. Officials had previously warned that the fire could burn for months.
An Alberta government statement issued on Saturday night said the fire had consumed 200,000 hectares (500,000 acres)—an area the size of Mexico City—and would continue to grow.
Fort McMurray is the center of Canada's oil sands region. About half of the crude output from the sands, or one million barrels per day, had been taken offline as of Friday, according to a Reuters estimate.
The inferno looks set to become the costliest natural disaster in Canada's history. One analyst estimated insurance losses could exceed C$9 billion ($7 billion).
Officials said on Sunday the fire had done minor damage at CNOOC unit Nexen's Long Lake facility, in the site's yard. It was the first reported damage to an energy industry asset since the crisis began.
Morrison said the fire was southwest of a Suncor Energy Inc facility, which Suncor identified as its base oil sands mining site north of Fort McMurray, and also near an unidentified Syncrude facility.
Air tankers, helicopters and bulldozers had kept the fire from reaching those sites, said Morrison: "We'll see how the day goes, but with the cooler weather, I do expect to hold the fire there."