Canadian Woman Killed in First Fatal Bear Attack in Saskatchewan Since 1983
A woman who died in a bear attack in Saskatchewan, Canada, was on the phone with her father when she was attacked on Thursday. She died in the first fatal bear attack in Saskatchewan since 1983.
Stephanie Blais, aged 44, was staying at her family cabin on McKie Lake, north of Buffalo Narrows, with her husband Curtis, and two children Elie, 9, and Uma, 2, when she was attacked and killed by a black bear.
The incident took place in a remote location near McKie Lake, which is approximately 150 kilometers north-northeast of Buffalo Narrows and 20 kilometers directly west of the southern tip of Cree Lake, Saskatchewan.
Local media reported that the water pump was not working so Blais had called her father, Hubert Esquirol, to let him know. While on the phone, Blais had sent her son Elie to the cabin to get the antennae for the satellite phone for a better connection, and seconds later, Esquirol said he "heard a noise like a gurgling sound."
Esquirol told CTV News: "I waited, and I stayed on the line two minutes, and I called her name and I said, 'Hello,' and I got no response. So then I called back and let it ring four minutes later, and I got no response.
"And seven minutes later Curtis called me [and said] that the bear had attacked Stephanie, he pepper-sprayed the bear, shot the bear twice, he attended to Stephanie and gave her CPR, but by that time she had no pulse."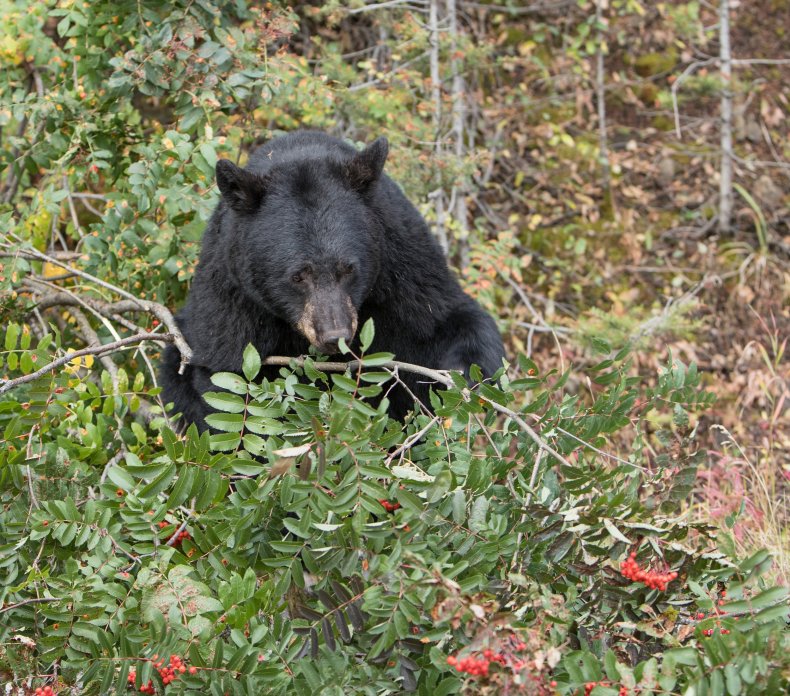 Esquirol told CBC that his daughter would have been making the call in an open area for the satellite phone to work, and he said that it is likely the bear approached her from behind, speculating that the bear grabbed her by the neck.
Blais was pronounced dead by medical personnel in Buffalo Narrows after being flown out of the area where the attack occurred. Nobody else was injured.
Buffalo Narrows RCMP conducted an initial investigation but Blais' death is not considered suspicious, so it is now a Coroner's Act investigation. The Ministry of Environment will also be conducting their own investigation into the incident as wildlife was involved.
The RCMP reported that the bear was destroyed at the scene and there is no ongoing public safety risk in relation to the incident. Additionally, the RCMP said that this incident was the first fatal bear attack in the province since 1983.
In a statement, the RCMP said: "Our thoughts are with the family of the deceased at this time."
Blais was highly accomplished and had a degree in human justice and a master's degree in elementary education.
She had traveled to as many as 37 countries, including Taiwan and Kuwait where she taught at schools, Guatemala, where she lived in a mission for nine months and learned to speak Spanish, and Switzerland, where she worked at the United Nations Commission on Human Rights in Geneva.
Esquirol told CBC: "It's very sad. Stephanie passed away at a place where she would not have chosen. But given that she was there, she would take acceptance."
Blais' father told Global News: "My intention is to go back, continue as if she was with us because she would not want us to abandon that recreation because of the accident. She would want us to think of her and pursue our dream."