Canadian Women Who Joined ISIS Found in Tunnel Under Mosul's Old City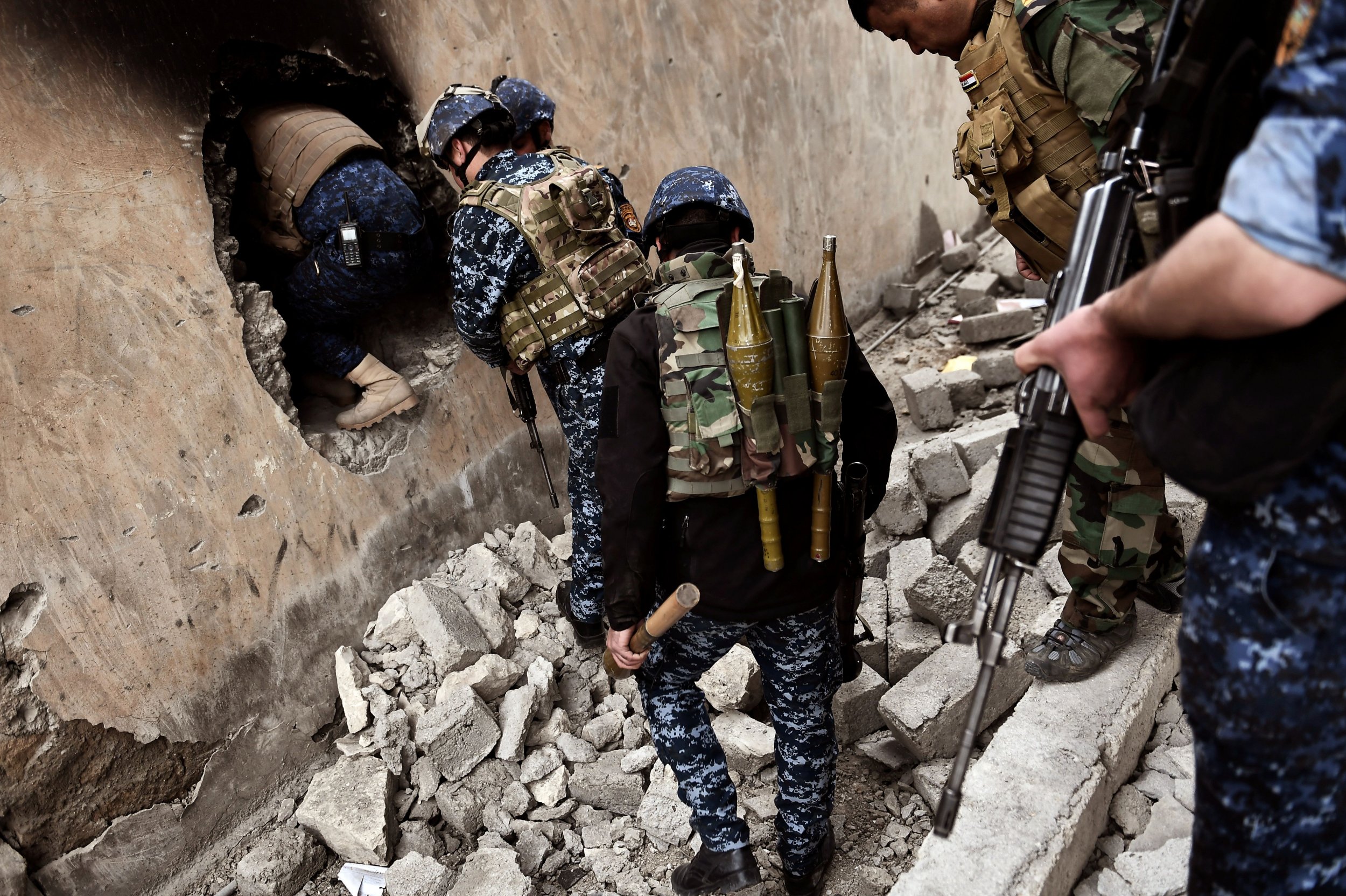 Canada is investigating reports that two women found by Iraqi security forces in a secret tunnel under the Old City of Mosul, the northern Iraqi former bastion of the Islamic State militant group (ISIS), are Canadian.
They were part of a 20-strong group of women hiding in the city after Iraqi forces wrested it from ISIS after three years of control. The group was composed of two Canadians, five Germans, three Russians, three Turkish citizens, a Chechen and six Libyans and Syrians, according to reports in the Kurdish press that cited an Iraqi counterterrorism official.
The reports said Iraqi forces found the women in a secret tunnel in the Quleiat neighborhood of Mosul. Iraqi counterterrorism expert Haider al-Araji said the females had guns and explosive devices with them in the tunnel.
"We are aware of these media reports. Canadian officials are contacting local authorities and gathering additional information," Global Affairs spokesperson Jocelyn Sweet said in an email to Canadian newspaper The Globe and Mail.
The Canadian military is a member of the U.S.-led coalition battling ISIS in Iraq, providing an assistance role to Iraqi security forces. Last month, a member of the Canadian military recorded the farthest sniper kill in history, hitting an ISIS fighter from more than 2 miles away.
Canadian nationals were among those who joined the militant group, according to Canada's foremost expert on jihadism, Amarnath Amarasingam, a post-doctoral fellow at the University of Waterloo. In an interview with Canada's National Post, Amarasingam said his research had uncovered more than a dozen Canadian women who traveled to Iraq and Syria to live under the group's rule in its self-styled caliphate.
One of the women captured in the tunnel was allegedly a 16-year-old German who is thought to have fled her home country last year to join the militants. German authorities are still investigating her identity.
The group used a wave of female suicide bombers against Iraqi forces as the city slipped out of its grasp. Experts say ISIS's use of women for attacks to defend its territory in Iraq and Syria, previously forbidden under the group's strict separation of gender roles, signals the end of the group's demi-state.
After nine months of battle, thousands of dead and tales of horror from inside Mosul, ISIS no longer controls a major city in Iraq. The group initially advanced rapidly across the northern and western areas of the country but has lost control of major population centers including Tikrit, Fallujah and Ramadi.