Canadian Youths Suing Government, Alleging Role in Climate Change Crisis Violates Human Rights
A lawsuit is expected to be filed on Friday by 15 Canadian youths who claim they have suffered "specific, individualized injuries due to climate change" and that Ottawa's role in perpetuating the crisis violates their fundamental rights.
The group is also claiming the government's contribution to high levels of greenhouse gases and climate change infringes on their right to equality, since young people are disproportionately affected by long-term effects of a deteriorating climate.
In an unusual move, the intent to file the lawsuit was announced Wednesday by the David Suzuki Foundation, which is backing the teens by supporting the case's legal framework and acting as a communications lead.
The foundation plans to file in federal court on Friday ahead of a climate strike in Vancouver where Greta Thunberg will be appearing. The plaintiffs also plan to hold a news conference on the steps of the Vancouver Art Gallery on Friday as part of a wider climate change protest.
A statement from the foundation said the lawsuit will call on the federal government to "protect young Canadians, do its fair share to stabilize the climate system and avert the catastrophic consequences of climate change."
The Canadian group is comprised of young people from eight provinces and the Northwest Territories. Sierra Robinson, a 16-year-old activist from B.C.'s Cowichan Valley, was the only teen plaintiff named in Wednesday's statement.
"They each have compelling stories, I think, about how climate change has been severely impacting them ... they're apprehensive about their future," said Chris Tollefson, a law professor at the University of Victoria and one of the lawyers representing the group.
"We have a global responsibility to address this problem; to fix the problem that has been created over the years. The federal government is uniquely positioned to do that—no province, or even group of provinces, could tackle this problem," Tollefson said.
"We say that [the federal government] should be ordered to do so in a way that complies with the rights of these people under the Charter," he continued, adding the youths aren't asking for financial compensation.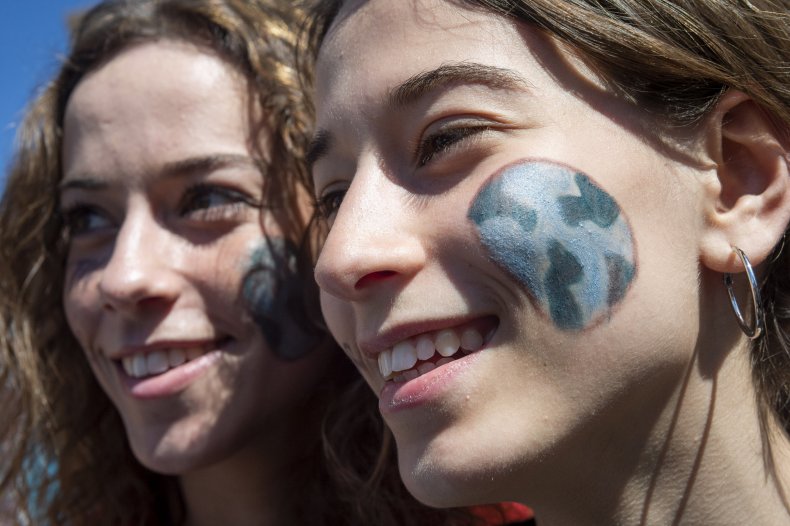 The lawsuit is the latest in a series of legal actions filed by youth around the world in recent years.
When young people in the Netherlands sued their government for inaction on climate change, they unexpectedly won. In a decision noted for its bluntness, the court ordered the government to curb carbon emissions 25 percent by next year.
Another groundbreaking success emerged last year in Colombia, where 25 young people won their lawsuit against the government for failing to protect the Colombian Amazon rainforest.
Our Children's Trust, which launched a similar case against the United States government in 2015, will also be providing technical support for the case against the Canadian government.