Canadians Boycott Tim Hortons After Favorite Chain Restaurant Eliminates Paid Breaks and Health Care for Workers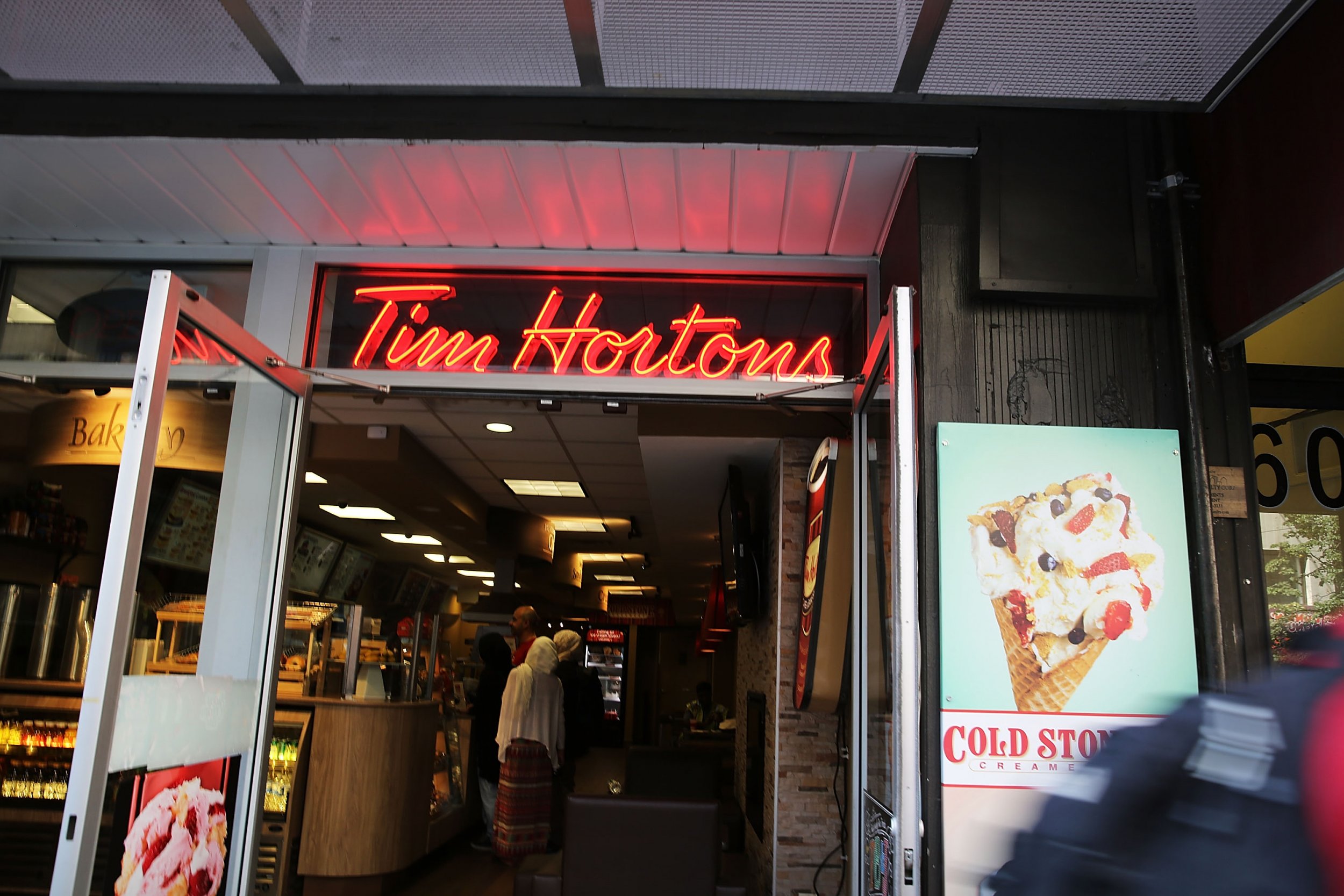 A social media movement, #NoTimmiesTuesday, spiraled across Canada on January 9 as a response to Tim Hortons and the way the chain restaurant has reacted to a minimum wage hike by eliminating benefits.
Ontario Tim Hortons franchisees came up with alternative solutions to deal with the offset of a 20-percent jump in their hourly minimum wages: from 11.60 to 14 Canadian dollars an hour. They eliminated paid breaks, fully covered health and dental plans and other perks, according to The Canadian Press.
The point of the social media message and boycott is to put pressure on the company to reverse their changes, but Tim Hortons says individual franchisees are responsible for setting their own wage and benefits as long as it complies with the laws.
The minimum wage hike could cost the average franchisee almost 250,000 Canadian dollars a year, according to the Great White North Franchisee Association, which represents half of the Canadian Tim Hortons franchisees, The Canadian Press reports.
But that didn't stop Tim Hortons regulars from boycotting the restaurant on Tuesday.
"Tim Hortons We would not fault you for increasing prices to the actual costs for labour," one Twitter user shared to the tune of over 250 retweets. "We object to passing those costs on to workers, this is a slap in the face to your employees and a disgrace of your vision statement. You do not value employees at all. #boycottTimHortons"
"Why with all the money you both have would you punish your employees for making a living wage? #TimHortons #boycottTimHortons," another user Tweeted.
"OK - This may be the least Canadian thing I've ever tweeted, but I'm boycotting @TimHortons. You simply can't treat your employees that way. THAT'S un-Canadian. #TimHortons #boycottTimHortons"
"British Columbian standing with Ontario workers to #BoycottTimHortons I will not visit another Horton's until policies are in place to treat workers fairly and with dignity. Not even paying for breaks when they are on their feet all day? Shame."