'It's Wild': Canadian Celebrates Making Historic First Legal Pot Purchase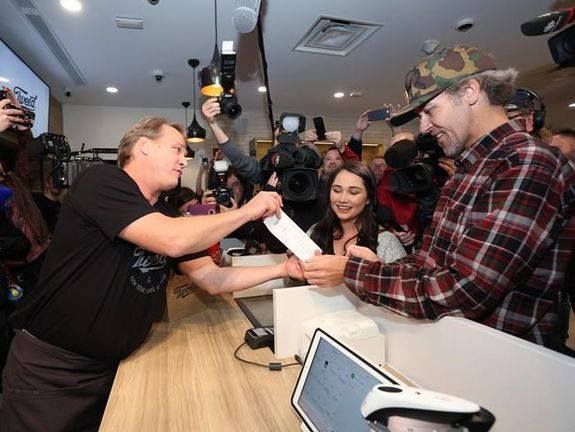 Ian Power didn't realize he would be making Canadian history when he showed up to a cannabis shop in St. John's, Newfoundland, the night of October 16.
The 46-year-old had walked over to the nearest cannabis store, Tweed, at around 8 p.m., expecting to join a long line of jubilant marijuana users waiting for the clock to strike 12 a.m.—the historic moment when Canadians would finally be able to purchase marijuana legally.
But, when Power arrived, he realized: "There was nobody in line."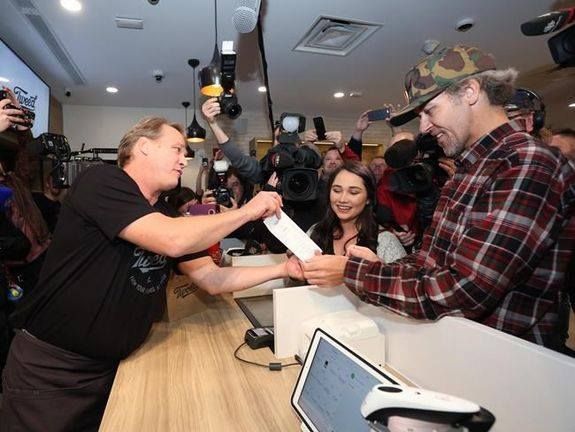 "I thought, I'm gonna do this. I went to Tim Hortons to get myself a large coffee, which, you know, is synonymous with Canadians, and I was the first person in line," he told Newsweek.
Just a few hours later, Power and Nikki Rose, another Canadian who had already been selected by the store to be one of the first customers to buy cannabis legally, shared the honor of making history as the very first Canadians to purchase cannabis legally in the country.
"It's only just sinking [in] now," Power said. "It's wild. It's just wow. I'm just so happy."
But while the 46-year-old, who has been a longtime activist for cannabis legalization and decriminalization, is still reeling from the shock of making Canadian history, he knows exactly what he's going to do with the first gram of legally purchased pot—and it doesn't involve smoking it.
"I paid $9.60 for my gram and I am never opening it. It's sealed," he said.
The cannabis activist said he plans to frame the bag of cannabis and put it on display. He's already in the process of having a plaque made.
"Maybe someday, down the road, someone will want to put it in a museum," he said.
Power said someone had already offered to buy the receipt from his historic purchase, offering him a six-digit figure.
"I turned them down. I said, 'no, I'm sorry. This is my bit of history,'" he said, adding: "Nobody's getting this. It's my precious."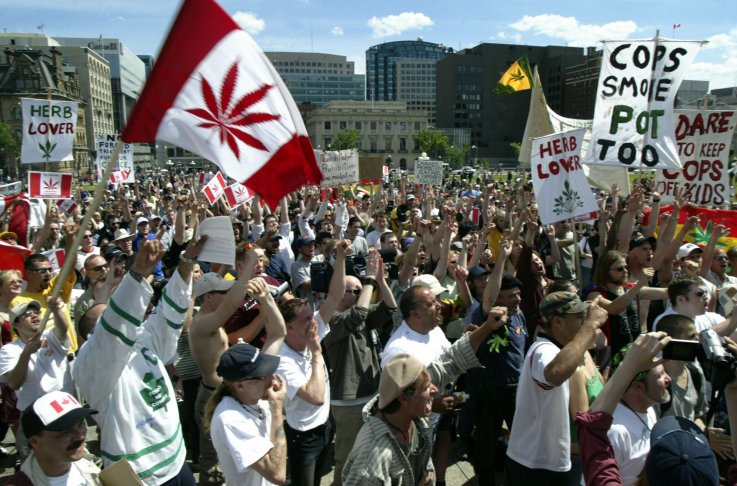 While Power was technically the first person in line to buy cannabis legally in Canada, he said he had no problem sharing the limelight with Rose.
"The CEO had already picked her, you know, because the way the world is changing and everything, women have to be seen as equals," he told Newsweek.
"They asked if I would mind sharing the spotlight and I was like, you know what, we're all champions for this so I don't mind that at all," Power said.
The cannabis user said his story as the first buyer of legal weed in Canada has been "30 years in the making."
"I was 16 when I started using cannabis, mainly for pain," he said, explaining: "I have clubfoot and have a lot of pain from it. A friend said, 'why don't you try some pot?'"
Despite being hesitant at first, Power said he agreed to try cannabis to see if it would help with the birth defect, which typically sees one or both of a patient's feet rotated inwards and downwards. After that first toke, he said he never looked back.
"I smoked it and the pain just went away. I thought, you know what, this is my thing," Power said.
The 46-year-old said he was grateful that Justin Trudeau's government was able to honor its long-running campaign promise to legalize marijuana in Canada.
"It was in Trudeau's campaign promise and I'm glad he stuck with it," he said, adding: "95 years of prohibition and it ended last night with me. That's wild."
Read more: Legal weed has arrived in Canada, but will the U.S. target investors crossing the border?
He said he hopes that the legalization of marijuana will lead to further medical research into its benefits—and help change negative attitudes towards cannabis use that still prevail in Canada.
"It's a nice feeling to no longer be looked at as a criminal," Power said.
"It's legal now, so you can go to a store and buy some cannabis for yourself and not have people look at yourself as a stupid stoner," he said, adding that he has four degrees.
In addition to his activist work, Power said he had been working as a repairs technician, but has been unemployed after being struck by an intoxicated driver.
The cannabis activist said he wanted to remind people that regardless of cannabis being legal, it is never okay to drive under the influence.
"Be responsible. I would never advocate for anyone to ever drive intoxicated on anything," he said.
The 46-year-old said he has already been overwhelmed by all the attention he has received from the media and supporters.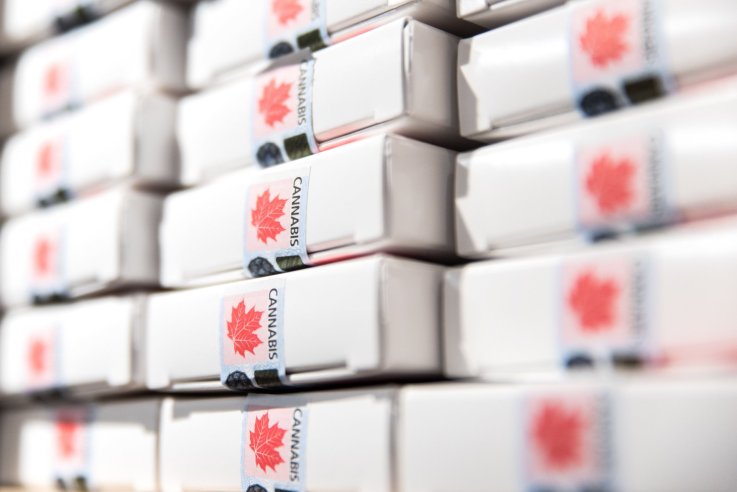 "I even now have a cannabis strain named after me, just today. It's called Canad'Ian' Power," he exclaimed.
Recreational cannabis can now be purchased legally across Canada, with stores throughout the country opening to customers for the first time on Wednesday.
Newfoundland and Labrador saw the first purchases, however, being in a time zone 30 minutes ahead of the rest of Atlantic Canada.
Power also said that he and Rose, who Newsweek has not been able to reach, have already planned on having a reunion a year from now to celebrate Canada's first legal pot purchase.
In the meantime, he's looking forward to the future, when "40 years from now, people will look back, and I'm sure it'll be taught in schools ... They'll look back on this day and see my picture."
"That makes me really warm inside," he said. "It's a heritage moment for Canada."
'It's Wild': Canadian Celebrates Making Historic First Legal Pot Purchase | World