A Canary in the Coal Mine | Opinion
My 27-year-old daughter asked me recently if she would be able to ski with her grandkids, given the changing climate.
She doesn't even have children yet, but together we wondered if mine would be the last generation to experience the joy of riding a chairlift with grandchildren and taking in their huge smiles in awe of the mountains. We're already seeing 30 fewer days of winter here at 8,000 feet, and we know it's only going to get worse. Of course, a lot more is at stake than my theoretical great grandchildren's ability to ski, but this question hit me hard.
"At the rate things are going, no," I told her.
Aspen Skiing Company has long seen climate change as an existential threat to our business. Like so many, we felt the harsh financial impact of closing a month early last year due to COVID-19 and realize this could be the new norm in the not-too-distant future.
To reduce our own carbon footprint, we became an energy producer. Our most impactful project is a plant that captures leaking methane from the nearby Elk Creek Mine and turns it into usable electricity. Incredibly, it creates as much energy annually as we use throughout our four ski resorts, including hotels and restaurants. It also generates over $100,000 each month by selling electricity and carbon credits to our local utility company. Most importantly, it eliminates the equivalent of three times the carbon pollution created by the resort each year.
Despite the success of this project, its future is now at risk. Too much methane is leaking from the coal mine to capture for usable electricity. If we don't act quickly, we will need to shut down in about two years. The solution is simple: seal the mine to restrict methane from leaking to continue our operation. But outdated bureaucratic hurdles are in the way.
For reasons that make no logical sense, shafts and portals at inactive coal mines in our area have been covered with earth and cinder block walls, giving methane the opportunity to leak. Along with the nearly 50,000 other abandoned coal mines throughout the United States that may also be leaking methane, we aren't able to get a permit to seal with something non-porous.
Hopefully President Joe Biden's new infrastructure plan, which includes $16 billion to transition former fossil fuel workers into new jobs capping oil and gas wells and reclaiming old coal mines to curb methane leaks, will help solve this problem.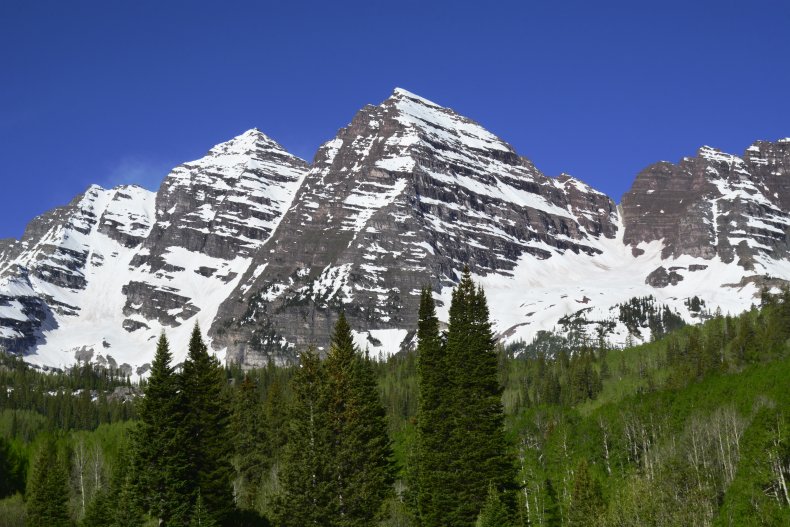 In the meantime, our new Secretary of the Interior Deb Haaland can also update Bureau of Land Management (BLM) policy to not only permit projects that would destroy federally-owned methane emissions at abandoned mines, but require it.
Methane is extremely harmful when it comes to global warming. According to the Intergovernmental Panel on Climate Change, when released directly into the air, it absorbs the sun's heat with a warming potential 86 times that of carbon dioxide. It's the second largest contributor to climate change after carbon dioxide, largely due to agriculture, fossil fuels and waste sectors. While there has been increasing attention to the need to flare fugitive methane at active oil, gas and coal operations, we need to eliminate inactive and abandoned coal mine methane, which are needlessly polluting the atmosphere.
In Colorado, Senators Michael Bennet and John Hickenlooper, along with Representative Joe Neguse, recently reintroduced the Colorado Outdoor Recreation Economy (CORE) Act, which would direct the state BLM to "develop a program to facilitate the sale and delivery of methane from active, inactive, and abandoned coal mines" in several areas, including the North Fork Valley, where the Elk Creek Mine is located. A combination of state and federal requirements are needed.
Drew Shindell, a climate scientist at Duke University, did an analysis of the impact of methane emissions from the seven abandoned coal mines in the immediate area of the Elk Creek Mine. According to his research, these mines alone emit the equivalent of 15,000 metric tons of carbon dioxide, or over 1,000,000 cars per day. Experts are standing by to fix this—they just need the green light.
Already in Europe and around the world, methane capture and elimination is commonplace. It's a wasted resource and an opportunity to create jobs for people living near abandoned coal mines nationwide.
There has been a lot of attention on how our country gets to zero carbon emissions by 2050, per the Paris climate accords. But this agreement also requires participating nations to update their climate action plans, which must include methane. We urge Congress to pass a version of Biden's infrastructure plan that stays focused on reducing methane emissions and that while they are deliberating, Secretary Haaland use her power to facilitate every viable solution at our fingertips.
Win-win situations that generate usable electricity by reducing greenhouse gases and make money simultaneously are ones that should be supported by our state and federal policies; not forced to shut down. If not, my future grandkids will be the last generation of skiers in the United States.
Mike Kaplan is president and CEO of Aspen Skiing Company.
The views expressed in this article are the writer's own.