Cancel Culture Affects Star Athletes and Hollywood Celebs Differently | Opinion
Last month, the Tampa Bay Buccaneers won the Super Bowl with Tom Brady leading the way. Football fans all seem to have an opinion about Brady, but Antonio Brown, as an accused rapist, should be considered the more controversial player on the Buccaneers. The wide receiver won Super Bowl LV, which earned him a $750,000 bonus.
Britney Taylor, a gymnast who worked as Brown's trainer, filed a civil lawsuit in September 2019, claiming Brown sexually assaulted her twice and raped her once.
The NFL suspended Brown for eight games for violating its personal conduct policy and despite Bucs coach Bruce Arians deeming Brown the wrong fit for the team in March 2020, with some support from Brady, he landed a one-year contract with the team worth up to $2.5 million.
At the time of his signing, Brown had not yet stood trial for his sexual assault claims (the trail was pushed to December 2021), though he denied the charges. A verdict wasn't drawn by the time Brown started in Week 9 of the 2020 season, so how was he no longer in violation of the NFL's personal conduct policy if the charges still stood?
The NFL's tendency to issue only a light slap on the wrist to perpetrators didn't start with Brown.
A hotel employee accused Pittsburgh Steelers quarterback Ben Roethlisberger of rape in 2009, and a college student accused him of the same act the following year. The NFL took no action and 11 years later, he remains the league's fourth-highest paid QB.
If Brown or Roethlisberger worked as a talk show host or an actor (see: Bill Cosby, Matt Lauer, Kevin Spacey), they would've been fired from their current project and dropped from any upcoming work.
A musician accused of the same (look at R. Kelly, Marilyn Manson and Russell Simmons) would be disowned by their label and struggle to find chart-topping success going forward, with their songs banished to the "do not play" list. But in professional sports, accused and even convicted assailants and rapists continue to achieve glory.
Infielder Jose Reyes' wife went to the emergency room after she told police he grabbed her by the throat and shoved her into a sliding glass door in October 2015. Police arrested Reyes for assault (he was released on bail) and Major League Baseball suspended him without pay for 51 games for violating its domestic violence policy.
Charges against Reyes were dropped in April 2016, and when Reyes returned to the New York Mets—who gave him a one-year, $2 million contract. Three months later, he received a standing ovation from fans at Citi Field. A standing ovation for a man who allegedly assaulted his wife.
Pitcher Aroldis Chapman, too, violated MLB's domestic violence policy when he allegedly pushed and choked his wife before firing his gun eight times in 2015. After a 30 game suspension, Chapman and his three-digit fastball started earning $17.2 million a year with the New York Yankees.
Team owner Hal Steinbrenner said everyone would "forget" about the situation. But survivors don't forget. Nearly three in every 10 women who experienced assault or stalking by a partner reported at least one outcome, such as depression, because of that relationship.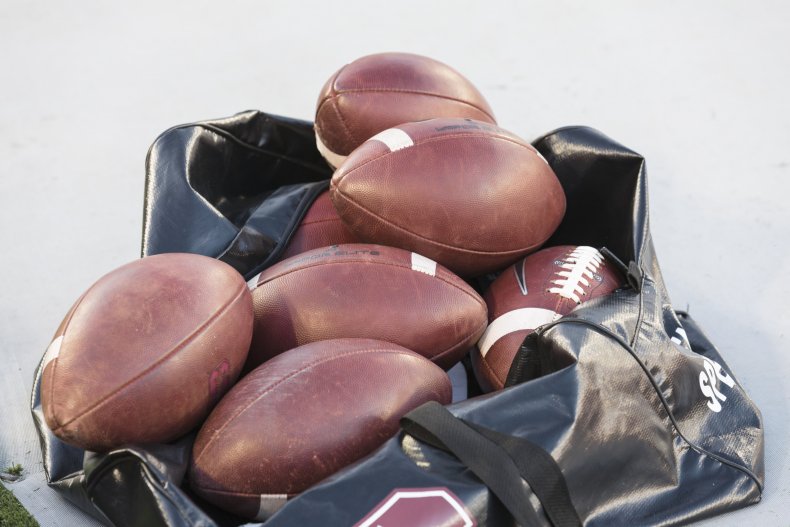 When NHL player Mike Ribeiro was accused of sexually assaulting his former nanny, resulting in a 2015 civil suit, his dismissal of the claims was enough for the Nashville Predators to re-sign him to a two-year, $7 million contract, without any time on the bench. The NHL lacks a defined domestic violence policy.
Some people, especially assault survivors, struggled to memorialize basketball star Kobe Bryant's legacy following his untimely death in 2020 because his legacy included being accused of rape in 2003, although it didn't stop him from becoming one of the sport's most beloved stars. The NBA instituted a domestic violence policy in 2017.
As America grapples with cancel culture, it needs to find a middle ground between ending someone's career (à la Hollywood) and only giving them a gently-worded reprimand (major sports leagues' approach).
Athletes should not be able to play in a national, professional league until the accusations against them have been settled. If the athlete doesn't receive a sentence and/or jail time and the charges are dropped or dismissed, leagues need to overhaul their policies (or in the NHL's case, enact one) to establish a substantial probation period —years, not weeks or months—before an athlete can return to the field from an ethical standpoint.
Even when the NHL suspended defenseman Slava Voynov indefinitely in 2014 after he was arrested and accused of domestic abuse of his wife, spending two months in jail, he was eligible for reinstatement in 2020 assuming "good behavior."
The NFL didn't define "good behavior." Simply avoiding another arrest for assault doesn't necessarily show any growth on a player's end or ensure another incident won't happen.
To even be considered for a return, athletes in this position need to extensively educate themselves on the effects of the crime they committed and prove they're doing the work to understand and ameliorate their actions. That includes speaking with activists and advocates, volunteering with and donating to organizations like the Rape, Abuse & Incest National Network (RAINN) or the National Network to End Domestic Violence (NNEDV) and meeting with a counselor to identify and work through the attitudes and emotions that caused the abuse on the perpetrator's end. Athletes should not be permitted to workout with teams or partake in contract negotiations during this time.
These sports stars serve as touchstones for fans around the nation and world. Professional leagues need to fill in the blanks where the law is lacking, setting an example that violence and aggression toward women will not be rewarded with a six- or seven-figure salary and a position on a national team.
Perpetrators of sexual violence are less likely to go to jail or prison than other criminals and most never find themselves behind bars. But that doesn't mean these men didn't do anything wrong morally. Their employers owe it to viewers who admire these athletes to reposition the way crimes against women are handled in the United States.
This might not seem sufficient to a survivor, while advocates for ending cancel culture would argue that a person shouldn't have their career upended over one mistake (in some cases, it's more than one). However, that one mistake can alter the course of a sexual assault and/or rape survivor's life.
Thirty percent of women report PTSD signs nine months after rape, and 13 percent attempt suicide. Letting an athlete compete and take home million-dollar paychecks mere months after they're accused of abuse, assault and/or rape doesn't begin to suffice as a strong enough punishment.
Dana Rose Falcone has worked as a journalist for more than seven years, during which time her stories have appeared in Apartment Therapy, BestReviews, Brides.com, Entertainment Weekly, Fast Company, HuffPost, Mental Floss, Money.com and People. She's a graduate of Syracuse University and is based in Jersey City. You can follow her on Twitter @DanaRoseFalcone.
The views expressed in this article are the writer's own.