Cancel Culture Comes for Cooperstown | Opinion
In a world where everything's political now, it's inevitable that sports would become as infected as anything else.
Curt Schilling deserves to be in Major League Baseball's Hall of Fame. His baseball resume is an impressive list of rare pitching milestones. He is one of only 19 pitchers with 3,000 strikeouts, almost all of whom are in the Hall of Fame. He completed the most games in the National League in four separate years. He led the league in wins twice and was an All Star six times. In five seasons, he led his league's strikeout-to-walk ratio, proving to be one of the most efficient pitchers in the game.
And that doesn't even count the Bloody Sock. Red Sox fans will forever remember Game 6 of the 2004 American League Championship Series against the New York Yankees, when Schilling took the mound despite a recurring ankle problem. He visibly bled through his sock, to the shock and amazement of the viewing audience, all while pitching an impressive playoff win. Just a few days later, it again bled through during the World Series. Nevertheless, Schilling secured the win. That blood-stained sock made it to the Hall of Fame. Schilling hasn't.
Let there be no doubt: if Schilling had simply spent his retirement on a deserted island, staying quiet, he'd be a Hall of Fame inductee by now. But then came some controversial comments.
In 2015, Schilling was suspended from ESPN broadcast work after posting a meme on Twitter comparing Jihadis and Nazis. In 2016, ESPN cut all ties with Schilling after he supported laws that segregate bathrooms by biological sex, rather than by fluid gender identities. And Schilling is very clear that he votes Republican. He has declared his opposition to gay marriage. He even had a podcast with the conservative news website Breitbart.
This and more has led to the cancelling of Curt Schilling. This year was his 10th and final opportunity to be voted into the Hall of Fame by the baseball writers. It passed without his election.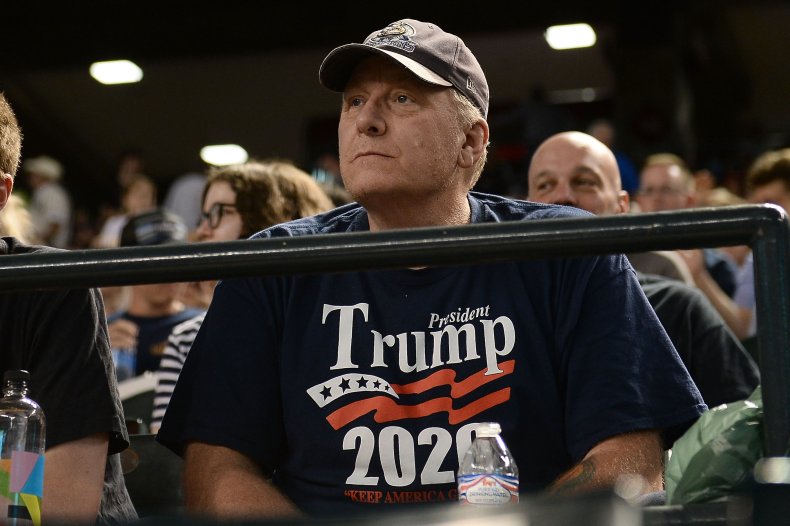 Schilling, unfortunately, is no aberration. Expressing conservative viewpoints in sports is becoming risky. Recently, an NFL columnist declared that he wouldn't be voting for Aaron Rodgers for Most Valuable Player this year, regardless of his performance on the field, due to his stance on COVID-19 vaccines. The columnist eventually apologized—not for engaging in misconduct, but for publicly telling people how he planned to vote.
To be clear, we aren't here to defend the substance of every one of Schilling's statements. But we want to point out that conservative athletes are held to a different, often confusing standard when it comes to off-the-field comments.
Colin Kaepernick, by contrast, continues to be heralded despite having trivialized the horrendous institution of American slavery by comparing it to the NFL draft, and saying that the verdict in the Kyle Rittenhouse case "validates the terroristic acts of a white supremacist." When Kaepernick said the American justice system needs to be "abolished"—not reformed, but abolished—few sports writers complained that the right to a jury, to an attorney and to cross-examine witnesses are actually fundamental to due process protections.
Other athletes, too, remain in good standing despite their objectionable comments. Is there any doubt that, someday, LeBron James will be in the NBA Hall of Fame, despite his public criticism of supporters of democracy in Hong Kong?
We'd also be remiss if we didn't point out that some of Schilling's statements echo assertions by left-wing figures. One of the pitcher's statements about the results of the 2020 election, for instance, is similar to one made by once and future Georgia gubernatorial candidate Stacey Abrams, who called into question the legitimacy of her own election loss in 2018. Even President Joe Biden recently called into question—ahead of time—the results of the 2022 midterm elections. Yet only Schilling's statements are deemed unforgivable.
The Hall of Fame ballot has been the subject of controversies more relevant to on-the-field performance. Some players, like David Ortiz, have overcome rumors about their use of performance-enhancing drugs, and will be inducted this year. Others, like Barry Bonds and Roger Clemens, have not overcome those issues. But Schilling has none of that. His exclusion from the Hall of Fame is happening solely because of his outspoken personal beliefs, which are deemed too hot to handle—meaning too conservative.
Fortunately, there is still one additional opportunity for Schilling to enter the Hall. In December of 2022, a committee called the Today's Game Committee will meet to consider players like Schilling who have been overlooked by the traditional balloting methods. Let's hope that that committee waves the Bloody Sock, rejects cancel culture and inducts Curt Schilling.
Carl L. Oberg is the Director of Finance for Mountain States Legal Foundation. William E. Trachman is the General Counsel for Mountain States Legal Foundation, and a former Deputy Assistant Secretary in the U.S. Department of Education's Office for Civil Rights.
The views expressed in this article are the writers' own.