CancelCon Takes on 'Greatest Threat to Free Speech in American History'
Some folks who have butted heads with social-media giants like Twitter, Facebook and YouTube over politically incorrect things they have said or written, and who have battled college administrators for their right to say uncomfortable things on a college campus, are banding together for something dubbed CancelCon.
Organizers are billing their digital convention as "The biggest free speech event of the year." Speakers include Ben Shapiro, Dave Rubin, Dennis Prager and Adam Carolla, all of whom appear in a movie about the so-called "cancel culture" at universities called No Safe Spaces, a co-sponsor of the event.
Many of the participants have been outspoken on the topic of free speech, including some who have testified at congressional hearings.
"I speak on dozens of college campuses every year, so I have some first-hand experience with the anti-First Amendment activities. I've encountered anti-free speech measures, administrative cowardice, even physical violence," Shapiro told members of Congress in 2017.
At that same hearing three years ago, Carolla spoke sarcastically about "white privilege" and college kids who "grew up dipped in Purell," making a couple of prescient jokes considering the Black Lives Matter protesting and constant hand-washing amid the coronavirus pandemic that have marked 2020.
Now, they are taking their acts to CancelCon, to be streamed online September 17 and co-sponsored by Young America's Foundation, one of the nation's largest organizations for conservative youth.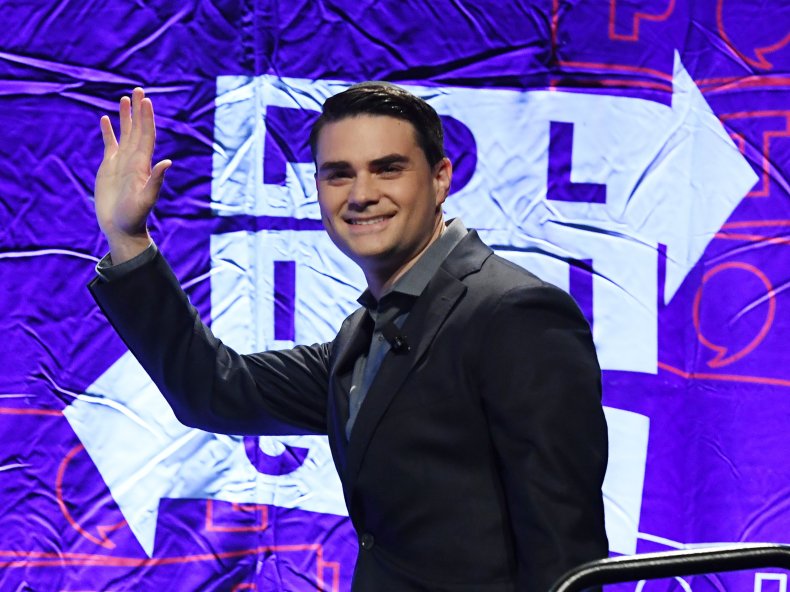 Organizers say it is the first in what they hope will be an annual event "for as long as the cancel culture exists," as one insider put it. The hope is that in the post-pandemic future it would be a physical convention, much like PolitiCon, which was last held in October in Nashville, Tennessee, and included appearances by former Democratic National Committee chair Donna Brazille, former FBI Director James Comey and conservative commentators Ann Coulter and Tomi Lahren.
"People are being shut down or 'canceled' at an increasingly alarming rate for simply wanting to speak their mind," Prager told Newsweek. "We are living through the greatest threat to free speech in American history. Free Speech was the one thing virtually every American agreed on. That this is changing is a far greater threat to America's future than any foreign enemy."
The talk-show host's PragerU, consisting of dozens of five-minute educational videos, has been at war for years with YouTube, which deems some of the content harmful to children and therefore restricts much of it in the same way it does pornography.
One of PragerU's videos consists of Prager testifying to lawmakers last year when he told Sen. Ted Cruz that YouTube restricted a video about the Ten Commandments because it speaks of murder. "I will appeal to Google by re-releasing it as the Nine Commandments," Prager quipped at the hearing.
While Prager and Shapiro are conservative and Carolla is libertarian, Rubin, who was once part of the left-leaning Young Turks Network, describes himself as a "classical liberal," though his detractors allegedly seeking to "cancel" him label him far right and accuse him of hobnobbing with alleged white nationalists.
Ironically, the event will be featured on some of the platforms the four have battled with, including Facebook and YouTube, and it will include clips of No Safe Spaces, which was the top political documentary at the box office in 2019 and in March became the first film to be digitally distributed by Salem Media Group, the leader in conservative talk radio. Mill Street Entertainment releases the film on DVD and various streaming services on Sept. 15.
"The very thesis of No Safe Spaces —'what happens on campus will not stay on campus' — is playing out in front of our very eyes," Carolla told Newsweek. "It's time to flex the muscle of resistance and refuse to be bullied."