Canceling Student Loan Debt Not as Effective Economically as Other Forms of COVID Relief, Public Policy Group Finds
Many are calling on President-elect Joe Biden to cancel student loan debt as part of his economic recovery plan, but a new analysis found that such a move wouldn't be as effective as other forms of coronavirus relief.
"Canceling student loans is less stimulative per dollar than about almost anything we've enacted so far for COVID relief," said Marc Goldwein, the senior vice president and senior policy director for the Committee for a Responsible Federal Budget.
The public policy group reported on Wednesday that much of the legislation passed by Congress in response to the pandemic—including small-business aid, a federal unemployment benefit and state and local governmental aid—was a better stimulus than eliminating outstanding student debt.
"There is a debate over whether the President has the legal authority to cancel debt by executive order and whether or not it would be good policy overall," the committee wrote on its website. "However, one thing is clear: student debt cancellation would be an ineffective form of stimulus, providing a small boost to the near-term economy relative to the cost."
The committee found that student loan cancellation would provide little spendable cash to U.S. households: Eliminating $1.5 trillion in loans would translate to just $90 billion or less in cash available to spend in 2021 and $450 billion over the next five years. The group also found that a majority of people most affected by the current economic downturn likely have little or no student debt.
The group suggested that simply extending the current policy of allowing people to defer student loans with no interest would provide almost the same economic boost as eliminating debt outright, but with much less cost for the government.
"There are a number of benefits and costs associated with canceling student debt," the committee said. "But as a stimulus measure, its 'bang for buck' is far lower than many alternatives under consideration or the COVID relief already enacted."
An analysis from the Urban Institute this past summer reported similar findings. The economic and social policy think tank wrote in a post that "canceling student debt outright is a weak strategy for fiscal stimulus because it provides a slow drip of benefits over a long period of time."
But Biden is facing growing pressure to eliminate student debt in the early days of his administration. On Monday, the president-elect reaffirmed his support for student loan forgiveness while outlining his plan to boost the economy, telling reporters that it was one piece of the puzzle.
"It's holding people up," Biden said about student debt. "They're in real trouble. They're having to make choices between paying their student loans and paying their rent, those kinds of decisions. It should be done immediately."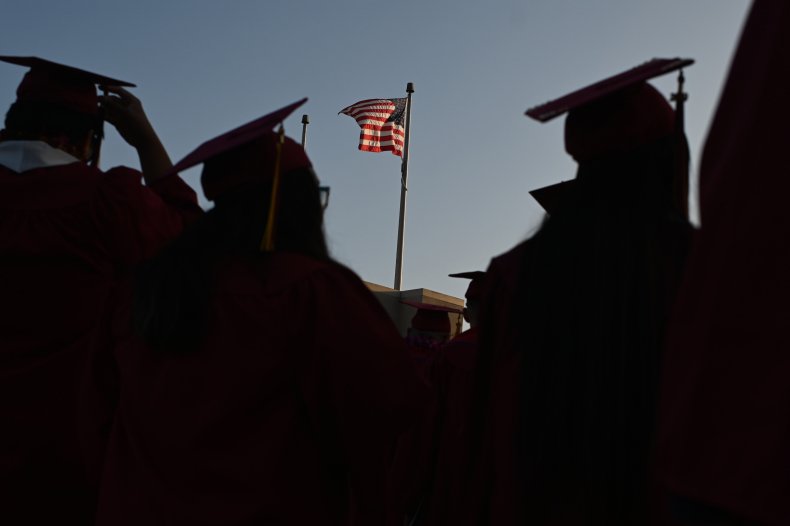 A Biden official later told Fox News that the former vice president was calling on Congress to take immediate action to forgive $10,000 of student loan debt.
Lawmakers, on the other hand, have been urging Biden to wipe out outstanding student debt through executive action. Senate Minority Leader Chuck Schumer said in a pre-election interview that Biden could eliminate $50,000 in student debt with the stroke of a pen.
Senator Elizabeth Warren (D-Mass.) said last week that eliminating student loan debt would be the "single most effective action" the Biden-Harris administration could take on day one to provide an economic stimulus.
Senator Bernie Sanders also made the case for student loan forgiveness, arguing that if the government can give tax breaks to the rich it can also cancel all outstanding educational debt.
"If we can provide over $1 trillion in tax breaks to the top 1% and large corporations and $740 billion for the bloated Pentagon, please don't tell me that we cannot afford to cancel all student debt and make public colleges and trade schools tuition-free and debt-free for all," Sanders tweeted earlier this week.
But polling has found that canceling some student debt is not among the most important priorities for Americans asked about the Biden administration's first moves. A new poll released Tuesday from Morning Consult and Politico found that just 26 percent of voters said Biden should make it a top priority in his initial 100 days in office.