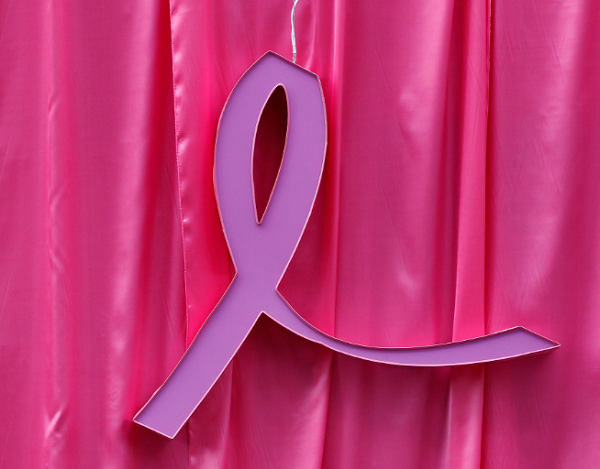 People who are overweight are at an increased risk for health complications ranging from high blood pressure and diabetes to heart disease. Now a study has linked being overweight and obesity to increased risks of another deadly disease, breast cancer.
A study by researchers at the University of North Carolina Lineberger Comprehensive Cancer Center found cancer cells grow more rapidly in "fatty, obese tissue," particularly cells that cause breast cancer. Researchers came up with their findings after analyzing a particular type of breast cancer, called triple-negative breast cancer, which they implanted in laboratory models of fat microenvironments—the mammary glands that surround a tumor. Scientists looked at microenvironments of lean, obese and formerly obese lab mice during the study.
Tumors found in obese microenvironments were significantly larger and more prevalent than those found in lean models. Although formerly obese fat models had more and larger tumors than in mice with lean microenvironments, the number and size of tumors did decrease after weight loss, leading researchers to speculate that the risks of developing cancer could be mitigated by weight loss. Similarly, studies regarding cardiovascular disease and obesity have also suggested that the risks of heart disease decrease after weight loss.
"We're interested in something called the 'microenvironment,' which is basically cells around the tumor and the chemicals those cells produce," Liza Makowski, a UNC Lineberger member and associate professor in the UNC Gillings School of Global Public Health, said in a statement released Friday. "In breast cancer, we know that the cancer is embedded in very fatty tissue, because the breast is made up largely of adipose tissue. As a person becomes obese, that can change the adipose tissue, or change this microenvironment where the cancer can start or progress."
Although instances of cancer increased in fatty microenvironments, when researchers analyzed gene expression patterns within the tumors specifically, they found only "extremely subtle" changes were produced between obese, lean and formerly lean models. Makowski was unable to explain why microenvironments didn't have an effect on gene expression of tumors.
The studies findings were officially presented Monday during the American Association for Cancer Research Annual Meeting 2017.