New Hope in Cancer Treatment: FDA Announces New Aggressive Drug Attacking Originating Genes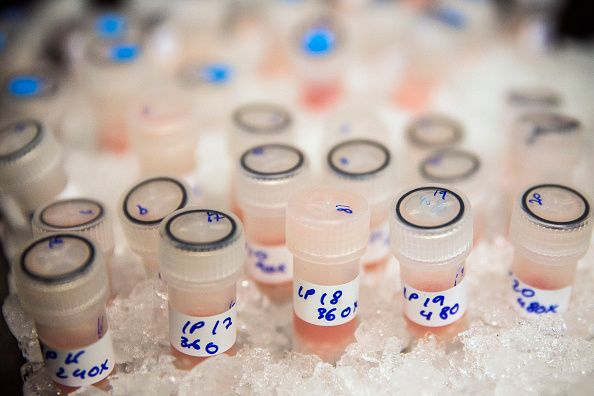 The search for a cancer cure goes on, but in the meantime, there is hope for more effective treatments. For the second time, the U.S. Food and Drug Administration has approved a drug that, instead of targeting tumors by location—breast cancer, prostate cancer, lung cancer—attacks cancers according to specific genetic structures, known as biomarkers.
The FDA announced Monday that it had approved Vitrakvi (larotrectinib), a treatment for both adult and pediatric cancer patients.
"Today's approval marks another step in an important shift toward treating cancers based on their tumor genetics rather than their site of origin in the body," said FDA Commissioner Scott Gottlieb, M.D. in the FDA's press release. "This new site-agnostic oncology therapy isn't specific to a cancer arising in a particular body organ, such as breast or colon cancer. Its approval reflects advances in the use of biomarkers to guide drug development and the more targeted delivery of medicine."
Advances in genomics have made it possible to fight cancer more effectively than in the past. For example, immunotherapy drugs can now tag cancer cells so that it's easier for a patient's own immune system to identify and attack them. Genetic testing also helps oncologists decide which drug or treatment regimen has a higher chance of succeeding in an individual patient.
"We now have the ability to make sure that the right patients get the right treatment at the right time. This type of drug development program, which enrolled patients with different tumors but a common gene mutation, wouldn't have been possible a decade ago because we knew a lot less about such cancer mutations," said Dr. Gottlieb.
"Accelerated approval" means that the FDA has fast-tracked the process of getting drugs to patients before the usual clinical trials are completed. Vitrakvi will run further tests of the drug's safety and effectiveness.
"Using our breakthrough therapy designation and accelerated approval processes, we support innovation in precision oncology drug development and the evolution of more targeted and effective treatments for cancer patients," the FDA stated. "This is especially true when it comes to pediatric cancers. We're committed to continuing to advance a more modern framework of clinical trial designs that support more targeted innovations across disease types based on our growing understanding of the underlying biology of diseases like cancer."