A Pediatric Cancer Doc Is Selling Rocks and Helping To Save Lives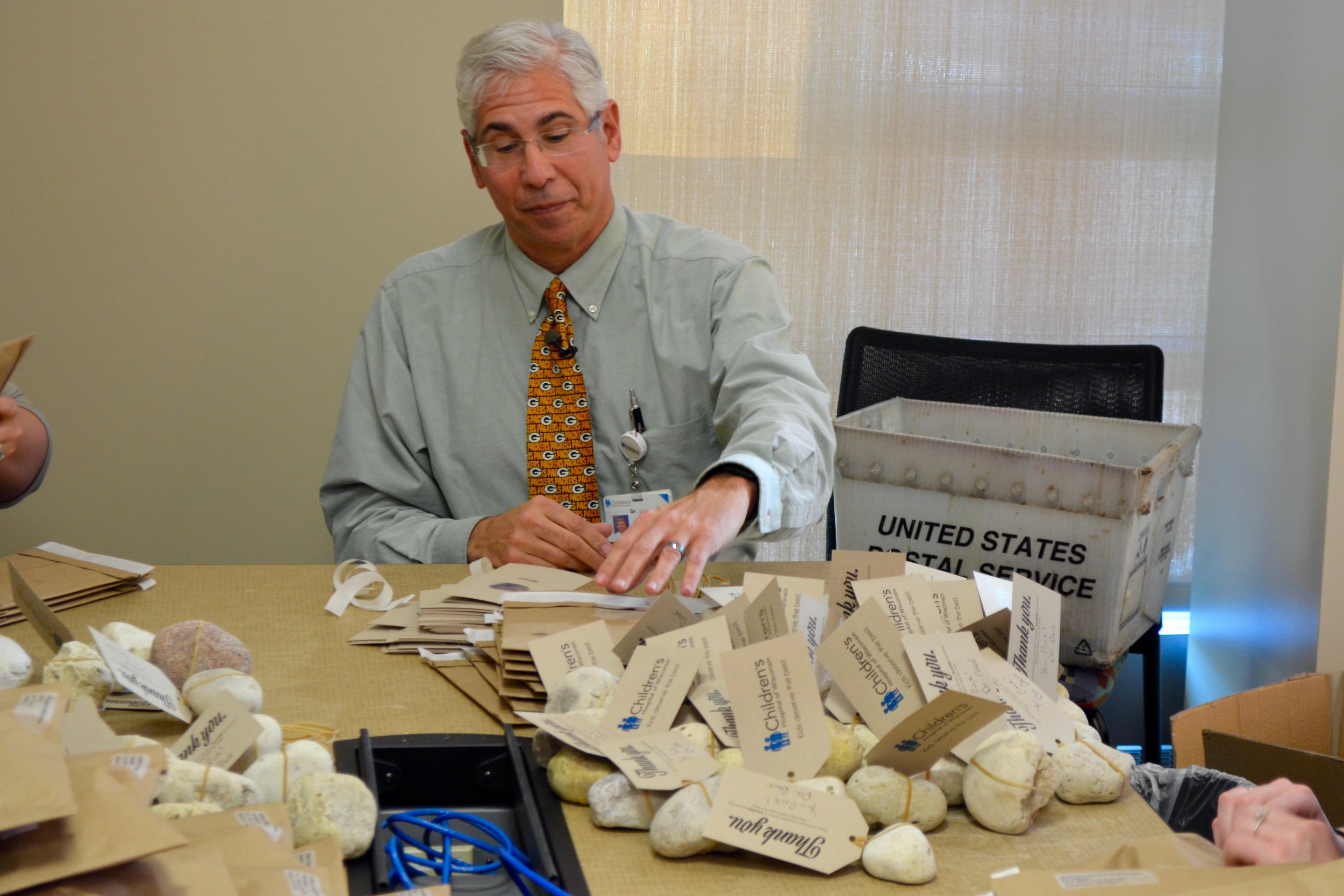 NBA fans in Milwaukee have long recognized Dr. David Margolis by sight if not by name. For decades, Margolis has been that maniacal Milwaukeean ("Can we say 'passionate'?" he asks) whose courtside seat at Bucks games is merely a placeholder, as he spends much of the games on his feet.
A season-ticket holder since 1988, Margolis is locally renowned—or notorious— for his zealous support of the Bucks. "I want it to be 'Lambeau loud' inside the Bradley Center," says Margolis, who is known for raising one arm skyward as if he were leading fellow Bucks disciples to the promised land. "At a Packers game, I'd be merely normal."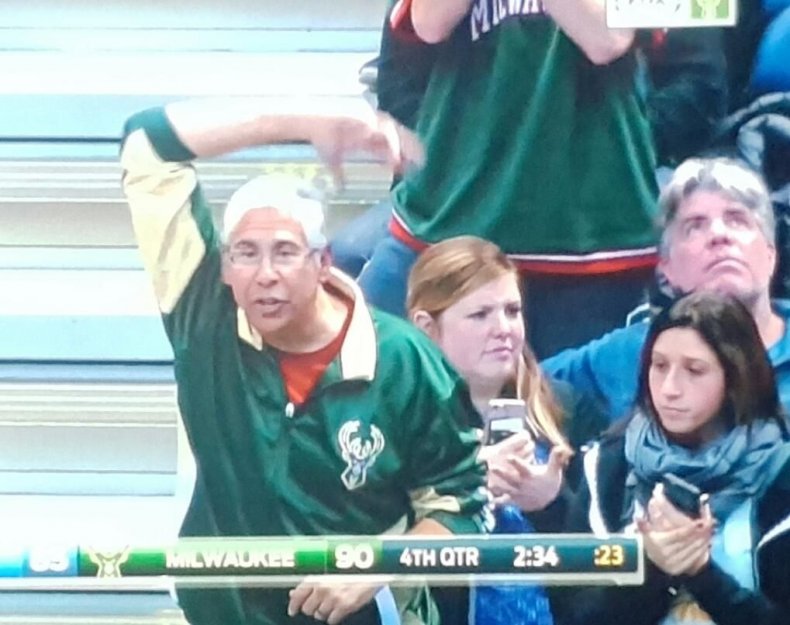 When not rooting for players such as Giannis Antetokounmpo and Jabari Parker, Margolis saves his fiercest advocacy for seriously ill children. He is a pediatric oncologist and hematologist at the Children's Hospital of Wisconsin, where during rounds he keeps a squirt gun in the pocket of his lab coat while also contending with illnesses that are often terminal. "I like treating kids," says Margolis, "because I'm just a big kid myself.
On December 9, Margolis and a few colleagues were discussing an item on sale at Nordstrom, a rock in a leather pouch that retails for $85. The native Midwesterner in Margolis was bemused by the trinket. "If people are willing to spend $85 on a rock," Margolis said, "why wouldn't they spend that money on helping sick kids?"
A hospital communications staffer glimpsed an opportunity. "Are you willing to say that on camera?" he asked.
Related: Researchers are close to blocking one of the deadliest cancer genes
Almost instantly, Rocks for a Reason was born. The following morning, Margolis and a staffer, Andy Brodzeller, hit the shores of Lake Michigan to forage for rocks and film a video offering them for the same price as "a major retailer," with the proviso that the revenue would go to fund pediatric cancer causes. "It was about nine degrees," says Margolis, who used a Nordstrom shopping bag to collect the minerals. "When the surf hit my pants, the water froze."
Within hours the video went airborne, which is the term Margolis prefers using. "I know that the popular social media term is 'viral'," he says, "but I've seen kids die from viruses. I appreciate the term viral from a medical perspective, though, because it means that something is replicating."
The video replicated swiftly on social media. Within a couple of days, more than 200 donors had purchased a rock from Margolis. An early indicator of the campaign's success came when a commenter wondered about the potential damage Margolis's stone-poaching would have on the Lake Michigan shoreline. A rock benefactor, Rademann Stone and Landscaping of Sheboygan, stepped in to supply the hospital its raw material.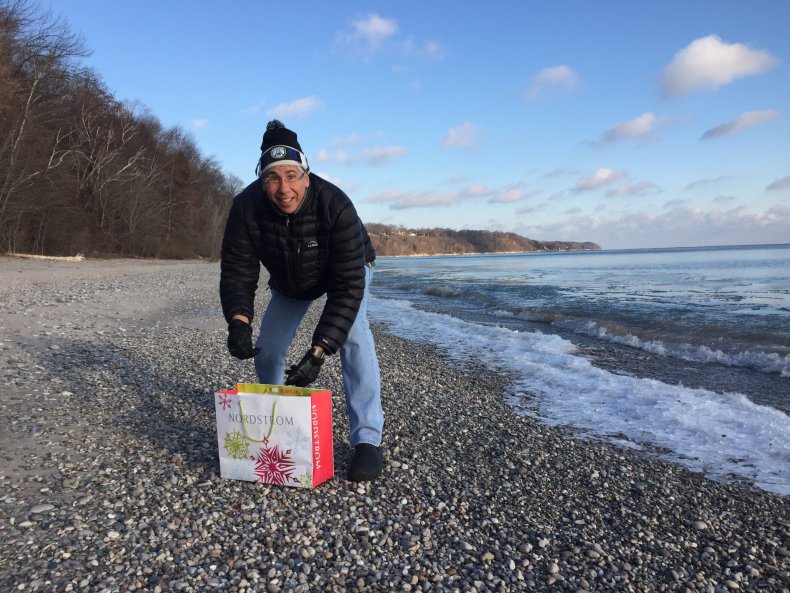 A day or two after that, an email arrived from Nordstrom's Seattle headquarters. "As a physician, my job is to worry a lot," says Margolis, "and so when Nordstrom contacted us, my fear was that they were going to do something, God forbid, legal."
Such as issue a terse cease-and-desist letter. Instead, the high-end department store wrote to pledge $50,000 in matching funds. Nordstrom even sent along a rock with a $50,000 tag attached. "They sent it in a silver Nordstrom gift box," says Margolis, "which I recognized because my wife and two daughters shop there."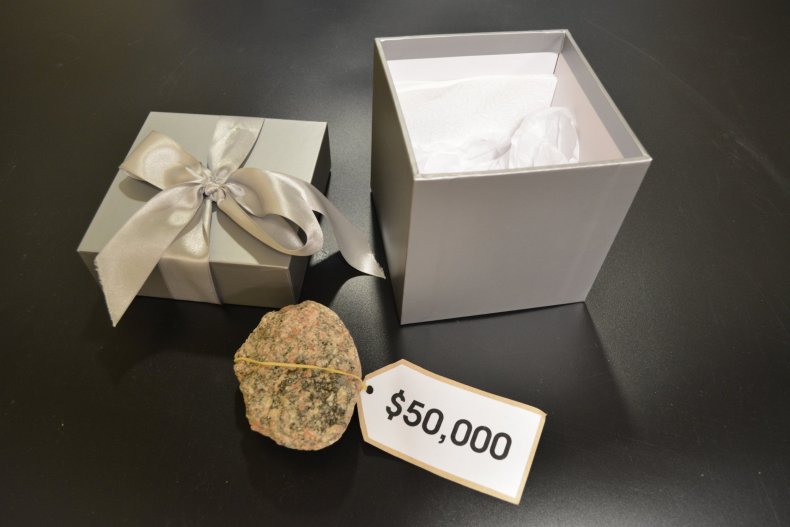 Two weeks into the campaign, which ends on December 31, Rocks for a Reason has garnered more than 700 donors from 42 states and collected over $125,000. The money will go directly to research and to child life programs such as art therapy and music therapy. Margolis is writing a brief note to each donor. "Last weekend, I signed 500 thank-you cards," he says. "My goal was to finish them before the Packers game."
As news of the campaign spread through Wisconsin, Margolis's beloved Bucks offered to help. Four of the franchise's top players—Antetokounmpo, Parker, Khris Middleton and Greg Monroe—have signed four stones apiece. Those 16 pebbles will go to the top 16 donors who pledge more than the baseline fee of $85.
"I'm humbled by all of this," says Margolis, whose passion is exceeded only by his compassion. "That's why I love this time of year: People think about others before they think of themselves. And look at what happens when we all do that."
If you wish to purchase a stone from Rocks for a Reason visit chw.org/rock
Read more from Newsweek.com:
- Why Elephants Don't Get Cancer—and What That Means for Humans
- Childhood Cancer Survivors Face Lifelong Challenges
- The High Cost of Cancer Care: Your Money or Your Life?