Cancer Deaths for Men and Women of All Races are on the Decline in U.S.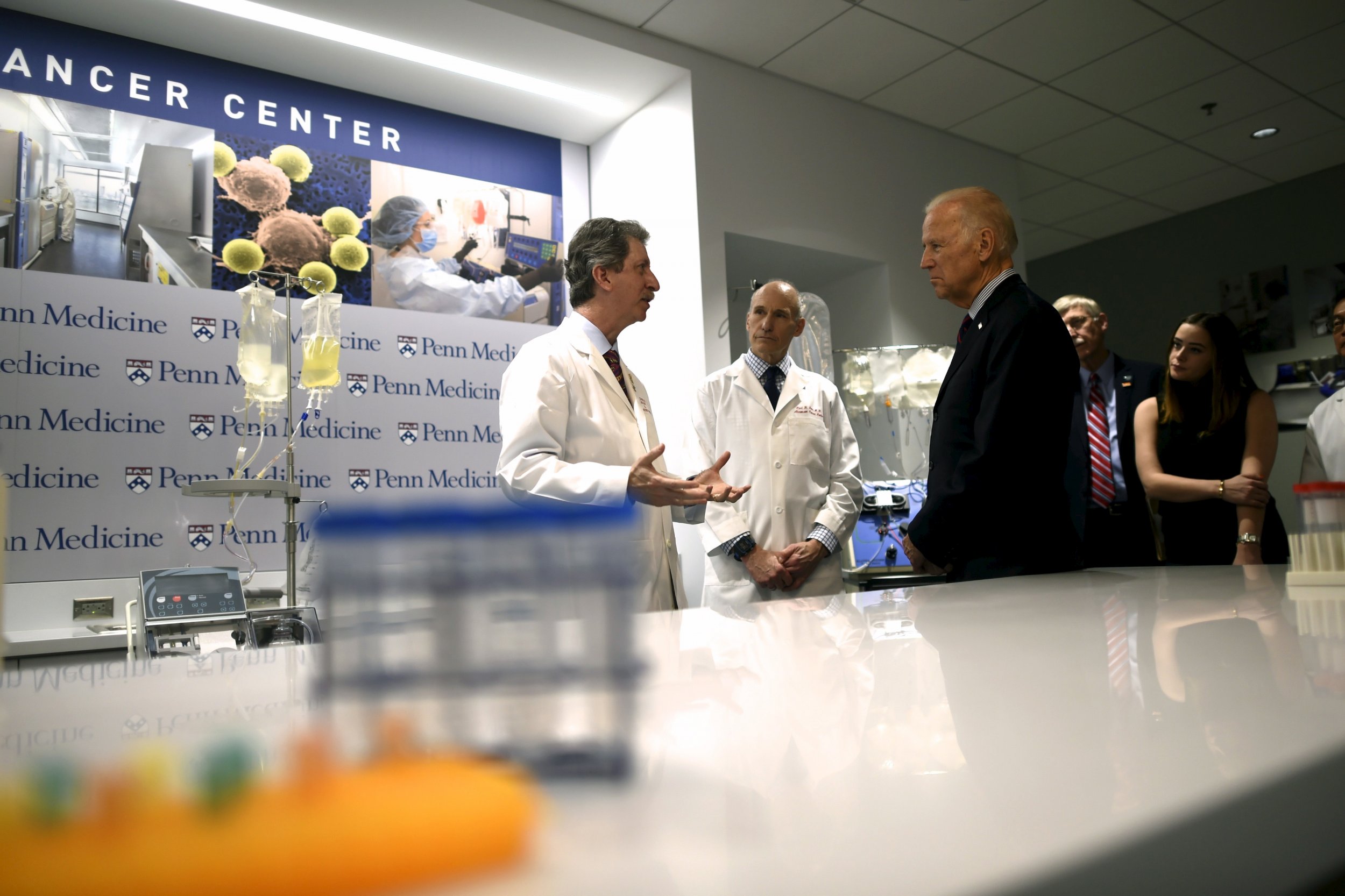 Death rates for the most common types of cancer dropped for men, women and children from all racial and ethnic backgrounds in the U.S. from 2010-2014, a new federal report on cancer published Friday found. But cancers of the liver, pancreas, and brain in men and for liver and uterine cancer in women claimed more lives, the National Institutes of Health' Annual Report to the Nation on the Status of Cancer determined.
Men saw lower death rates for 11 of the 16 most common types of cancer for their gender, while 13 of the 18 most common types of cancer in women, such as lung, colorectal, and breast, resulted in fewer deaths. The rates of new cancers were lower for men but held steady for women. Meanwhile, five-year survival rates for cancers diagnosed also increased significantly since 2006 for nearly all cancers except cervical and uterine cancers.
"While trends in death rates are the most commonly used measure to assess progress against cancer, survival trends are also an important measure to evaluate progress in improvement of cancer outcomes," Ahmedin Jemal, D.V.M., Ph.D., of the American Cancer Society and lead author of the study, said in a statement.
Roughly 564,800 Americans die each year from cancer, or more than 1,500 people a day. Former Vice President Joe Biden, whose son Beau died of brain cancer, announced last year the nation's most ambitious project to date to end cancer. His $195 million "Cancer Moonshot" program encourages expanded access to care, research, new therapies and efforts to curb rising drug prices.
"We're just getting started," Biden said in October. "We're on the cusp of enormous, enormous progress."
There are more than 100 cancers. The National Institutes of Health annual report is based on research from the American Cancer Society; the Centers for Disease Control and Prevention and the National Cancer Institute.