Cancer, MS and Crohn's: Risk of PTSD Discovered Among Patients With Chronic Illnesses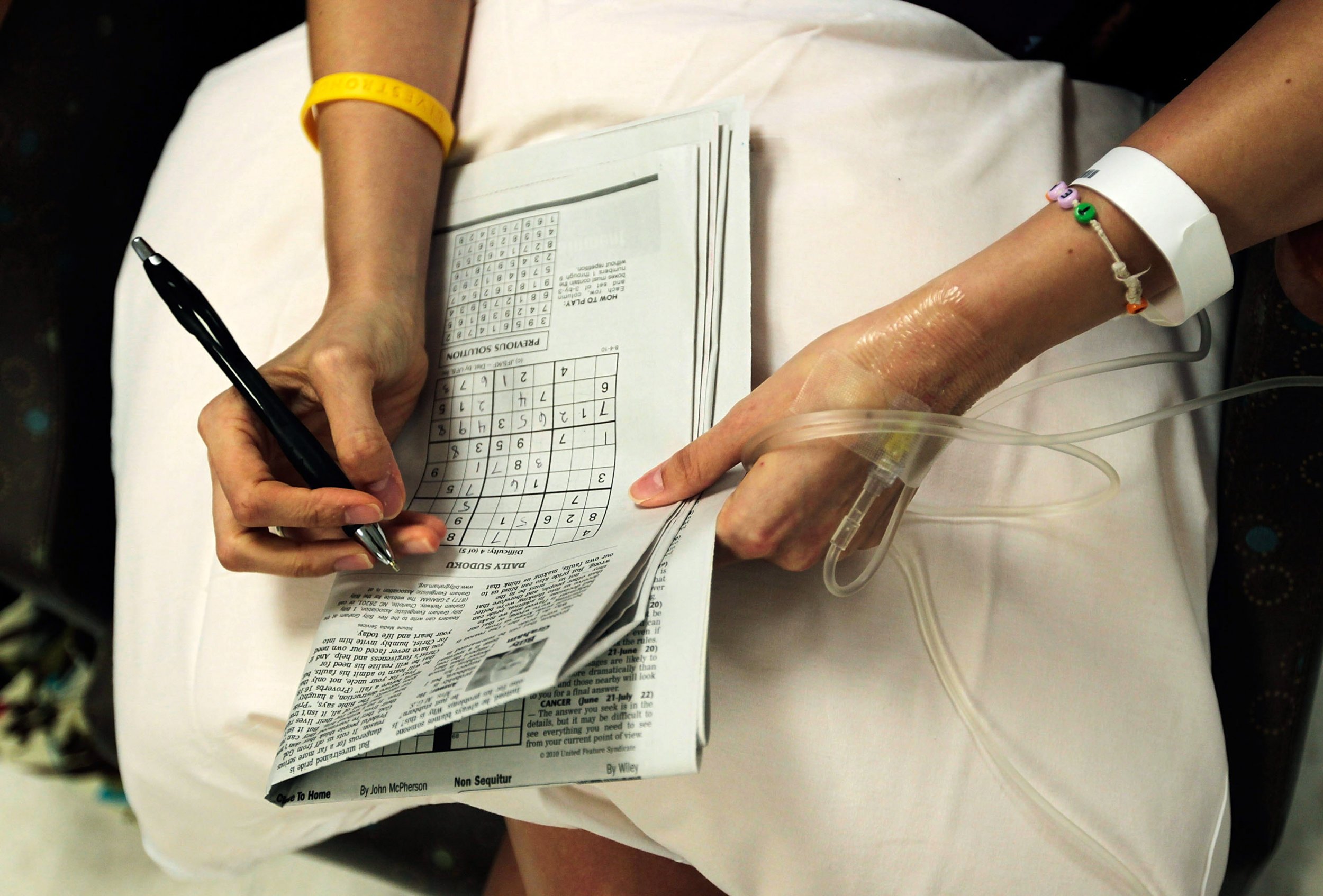 People with cancer are at risk for developing post-traumatic stress disorder, according to a new study published Monday in Cancer—and this is not the only disease that can leave survivors with psychological scars.
Cancer has long been an underappreciated trigger for PTSD. To study the connection, researchers in Malaysia tracked nearly 500 patients throughout their diagnoses. About one in five people who showed some initial signs of psychological stress after their diagnosis showed symptoms of PTSD at an evaluation six months later. Four years later, 6 percent of that group still showed signs. But many of those patients' symptoms had worsened. People with specific types of cancer seemed less susceptible in the short-term, Reuters reported. Breast cancer patients, for example, were three times less likely to have PTSD symptoms six months after their diagnosis.
PTSD is not like the routine stress that many of us experience in our daily lives; the effects are far more severe. PTSD symptoms can include staying away from things that remind a person of the traumatic experience and having nightmares related to the experience, according to the National Institute of Mental Health (NIMH). Although most people associate PTSD with disasters or war zone experiences, "not everyone with PTSD has been through a dangerous event," the NIMH notes. A family member or a friend's death can also trigger PTSD. About 7 percent of Americans will experience PTSD during their lives, according to the NIMH.
Support could help protect cancer sufferers from PTSD. But a man diagnosed with testicular cancer 15 years ago, who shared his story with STAT, and a woman diagnosed with bone cancer at 21, who spoke with the BBC about the loss of her fertility, both said not enough support was offered to help them cope with the psychological ramifications of their illnesses.
Dozens of others have posted about their own experiences on social media, particularly on Reddit. Some users said they had nightmares five years after their diagnosis. Others said they had turned to antidepressants to manage the symptoms.
Still others discussed the impacts that other chronic diseases like Crohn's disease, multiple sclerosis and lupus had on their mental health. Such complaints are not just anecdotal. A 2011 report published in Frontline Gastroenterology found that 20 percent of more than 500 Crohn's patients included in the study had PTSD related to their illness. Those patients were also at higher risk of having their disease flare up. And PTSD itself may have some health effects or even be linked to chronic disease, according to the authors of this 2015 paper in Social Psychiatry and Psychiatric Epidemiology.
Research is still ongoing, but the new work could help bolster the case for those seeking support to treat this very real side effect of serious diseases.