Health experts have recommended ten lifestyle changes, including quitting drinking and limiting the consumption of processed meats, to prevent 12 different cancers linked to obesity in a major new report.
The World Cancer Research Fund (WCRF) assessed decades-worth of evidence and found an association between obesity and cancers of the stomach, mouth and throat, liver, ovary, bowel, gallbladder, kidney, esophagus, pancreas, and womb. Breast cancer after the menopause and advanced prostate cancer were also linked to obesity.
The "Diet, Nutrition, Physical Activity and Cancer: a Global Perspective" report presented at the European Congress on Obesity in Vienna included an updated version of the organization's cancer prevention recommendations, which it dubbed its "blueprint to beat cancer." It was accompanied by the Cancer Health Check tool, which offers personalized recommendations for how to prevent the disease.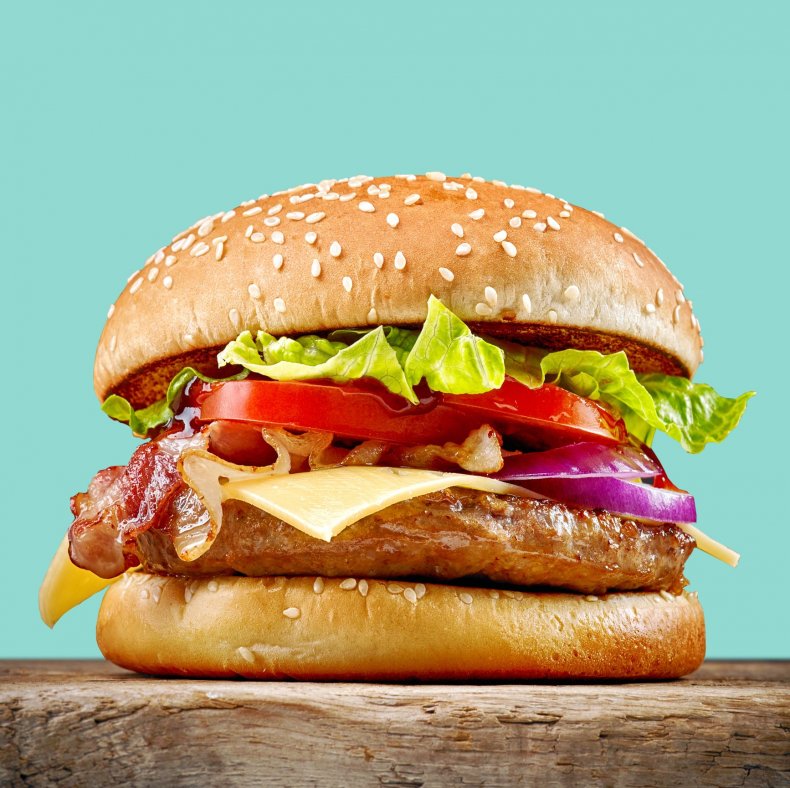 The recommendations included: being a healthy weight; exercising; eating grains, veg, fruit and beans; avoiding high calorie foods; limiting the consumption of red and processed meat and sugar-sweetened drinks, as well as cutting out alcohol. The WCRF also warned against relying on dietary supplements and emphasized the benefits of breastfeeding babies.
Regularly drinking sugar-sweetened drinks was linked to cancer because it can cause weight gain and obesity, the experts said. But being physically active was found to directly protect against cancers of the bowel, womb and, post-menopause, breast, as well as cutting the wider risk of developing other cancers.
Mirroring a 2015 World Health Organization warning that linked the consumption of processed and red meats to forms of cancer including bowel, the report recommended a diet featuring wholegrains, vegetables, fruit and pulses. Red meat should be limited to no more than three portions (350 to 500g cooked servings) a week to prevent bowel cancer, the WCRF said.
Alcohol, meanwhile, was "strongly" associated with cancer of the breast, liver, mouth, bowel, throat, esophagus, and stomach.
And as more countries adopt Western lifestyles with sedentary living and obesity-causing foods, cancer rates are expected to spike 58% by 2035, causing 24 million global deaths per year, the researchers said. However, the onus to prevent cancer does not solely lie with individuals, they stressed, urging governments to prioritize cancer prevention policies.
Susannah Brown, senior science program manager with WCRF, told Newsweek: "This report contains significant findings on how diet, weight and physical activity affect cancer risk and show how important adopting a healthy lifestyle is to reducing cancer risk."
The aim of the report is not to worry people, she said. "We want people to know that what food they eat, what they weigh and how physically active they are can affect their risk and this report gives practical information on what patterns of diet and activity are conducive to reducing the risk of cancer."
Asked whether there is a risk that the public will adopt the attitude that "everything causes cancer" and believe there is no use changing behaviors, she countered: "This report collates over 30 years' worth of strong scientific evidence and includes data from over 50 million people and so it is a very comprehensive review. It contains information on what positive steps people can take to reduce their risk (the 'good news' is that there are things you can do to reduce your cancer risk) and shows that in most cases it isn't a single food or nutrient that makes a difference–there are no magic bullets–the important thing is what you eat and drink, your weight and how active you are through your lifetime."
"Living a healthy lifestyle in this day and age isn't always easy–it's often difficult, or hard to find time and this is one reason why we want governments to take action and create environments where it's easier for people to follow our recommendations and be healthy."
Caroline Cerny, the lead of the Obesity Health Alliance comprised of over 40 health charities, medical colleges and campaign groups, said carrying excess weight can not only raise the risk of cancer, but also type 2 diabetes, heart and liver disease and mental illness.
"It's clear we need an environment that supports and encourages healthy choices, rather than steering us towards unhealthy options with constant adverts, promotions and offers," she said.
Professor Sir Ian Gilmore, Chair of the Alcohol Health Alliance U.K., welcomed the warning against alcohol use and said: "It is clear from the evidence in the report that drinking alcohol cannot be justified for other health reasons–to prevent heart disease, for example."
Emma Shields, from Cancer Research U.K. told Newsweek: "Although it can seem as though we're constantly bombarded with new messages about cancer prevention, this expert report highlights how remarkably consistent the advice has stayed. The cornerstones of healthy living- not smoking, keeping a healthy weight, staying active and eating and drinking healthily- remain the key to cutting cancer risk.
"This doesn't mean we have to be perfect all the time- a bacon sandwich or glass of wine every so often isn't anything to worry about. It's what you do most days that matters. There are no guarantees against cancer, but even small changes you can stick with can add up to make a big difference."
Update | This piece has been updated with comment from Emma Shields.
About the writer
Kashmira Gander is Deputy Science Editor at Newsweek. Her interests include health, gender, LGBTQIA+ issues, human rights, subcultures, music, and lifestyle. Her work has also been published in the The Independent, The Independent on Sunday, The i Newspaper, the London Evening Standard and International Business Times UK.