Cancer Survivor and Mother of 6 Says Goodbye to Her Family via Walkie-Talkie Before She Dies of Coronavirus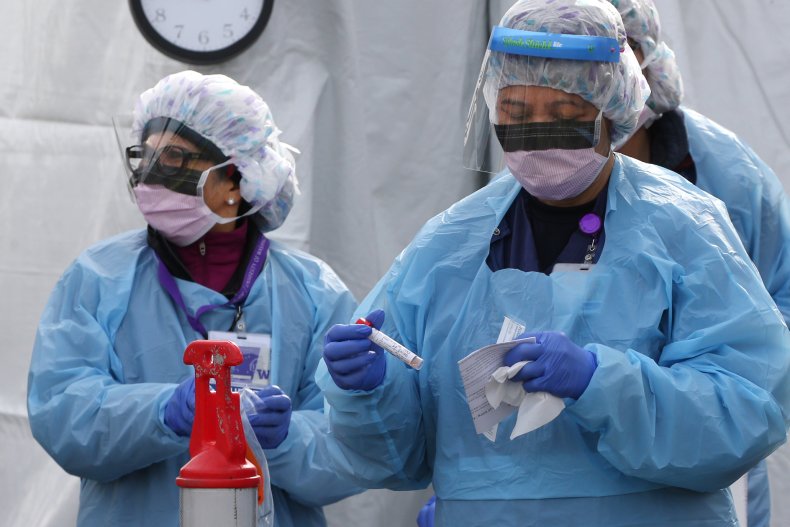 A mother of six children said her final goodbyes to her family through a walkie-talkie before she died of the novel coronavirus.
"What me and my siblings got to do was go back to her room and we got to stand outside. And what [hospital staff] did was they take a walkie-talkie and they placed the walkie-talkie right by her bedside on the pillow," Elijah Ross-Rutter, whose mother Sundee Rutter succumbed to complications from the novel coronavirus March 16, said during an interview on CNN. "We got to say our final words and goodbyes to our mom."
"It's kind of hard...It's your last words and it's hard to think of what you really want to say. It's a moment that nobody really ever wants to be in. I told her I loved her. I told her everything is going to be alright with the kids. Us older siblings are going to make sure everything is okay with them and that they're going to grow up to be some adults my mom would want them to be," Ross-Rutter said of the heart-wrenching final words he spoke to his mother.
The 42-year-old mother from Washington state, who defeated stage six breast cancer in January, first felt symptoms of the virus on March 2. Ross-Rutter said his mom was "really weak. She was having trouble breathing, she had really bad migraines." He said it was difficult when they first admitted her to the hospital the following day "knowing the virus is spreading around...[The doctors] were wearing full protective gear and they didn't really want to touch" his mother.
The breast cancer survivor tested positive for the novel coronavirus March 8, according to an interview Ross-Rutter had with BuzzFeed News. Ross-Rutter told BuzzFeed that is was hard for the family to understand how she contracted the virus in those early days when so few had it in Washington, the first state to report a confirmed case of COVID-19 in the United States.
When asked what the family, whose father died back in 2012, will do moving forward, Ross-Rutter told CNN they plan on "sticking together through this."
"We have a GoFundMe set up and we've got so much love and support from the community. That's really going to help. We are actually looking to stay together. My older brother is 24...He's going to take custody of the younger children. They are aged 15, 14, and 13 years old. We plan on staying together and getting a house together."
The "Please Help the Ross-Rutter Family" GoFundMe page already has over $372,000 from nearly 8,000 donors thus far.