Is Cancun Safe? 14 Killed in Brutal Crime Spree at Mexican Resort Town
Mexico's most popular tourist town Cancun has been rocked by a record number of killings in a single day as drug trafficking gangs step up violence fueled by the U.S. opioid epidemic.
On April 4 alone, nine people were killed, almost twice the previous record of five, with a total of 14 people being executed in 36 hours, Noticaribe reported.
The news outlet reported on April 11 that the corpse of a woman, aged around 40, was found beaten, with a rope around her neck and a note that said "go to hell." These letters left by bodies are called "narco mantas" and are often used by cartel gangs.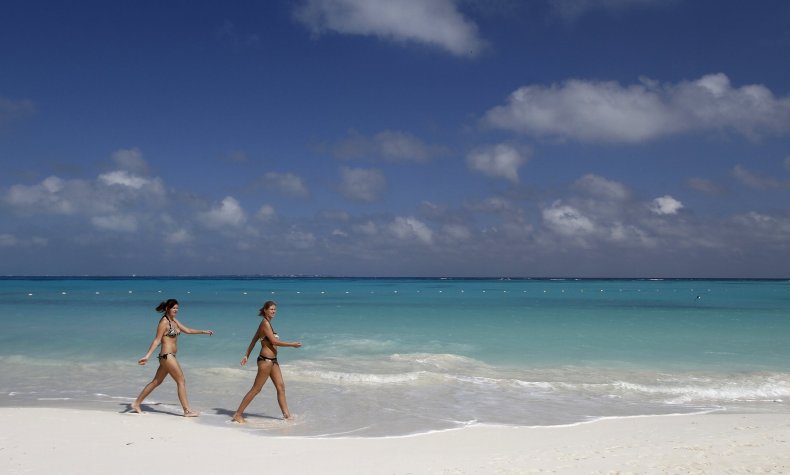 However the U.S. Department of State has not advised against travel to Cancun, host to around 4.8 million visitors per year, because "homicides appeared to be targeted, criminal organization assassinations".
Last month, it did warn against travel in the states of Sinaloa, Michoacan, Colima, Guerrero and Tamaulipas, issuing them with a "do not travel" advisory, the same warning it would give to prospective travelers to war-torn Syria.
Also, the U.S. consulate in Cancun was closed temporarily following a tourist ferry explosion in February, which injured 24 people. In March, cartel boss Alfonso Contreras Espinoza was shot dead in hospital.
The British government's travel advice warns there are frequent shootings in Playa del Carmen and downtown Cancun and says that visitors should "monitor local advice, remain vigilant and follow the advice of the local authorities."
U.S.A. Today reported that the spike in violence is due to cartels fighting to seize opium-producing poppy territories for heroin production.
Leticia Rodriguez Lara is the alleged leader of the drug gang that dominates the city and faces trial on drug trafficking charges, along with her son. Known as "Dona Lety," she is said to be a former police officer and allegedly heads the gang that controls drug sales in Cancun and Playa del Carmen.
She was arrested last August and is accused of bribing officials and managing a drug network linked to the notorious Sinaloa cartel, headed by El Chapo.
Cancun's murder rate has doubled. So far in 2018, 113 people have been executed. In 2017, Mexico had its record number of murders on record, with 29,158 homicides.