Is Cancún Safe to Visit? Politician Shot and Killed in Mexican Resort Town
A local politician was killed in the municipality of Isla Mujeres, a town adjacent to the resort city Cancun, last week.
Rosely Magaña Martínez was shot at a campaign meeting last Saturday and died from the attack 48 hours later. A member of the Institutional Revolutionary Party, Martínez was initially reported as stabilizing before she died of internal hemorrhaging and damage to vital organs, Mexico News Daily reported.
Two men reportedly drove up on motorcycles and shot the politician as well as campaign worker Lizbeth Pasos Sarabia, who survived the attack. According to the Mexican political consulting firm Etellekt, 113 politicians have been killed across the country since September.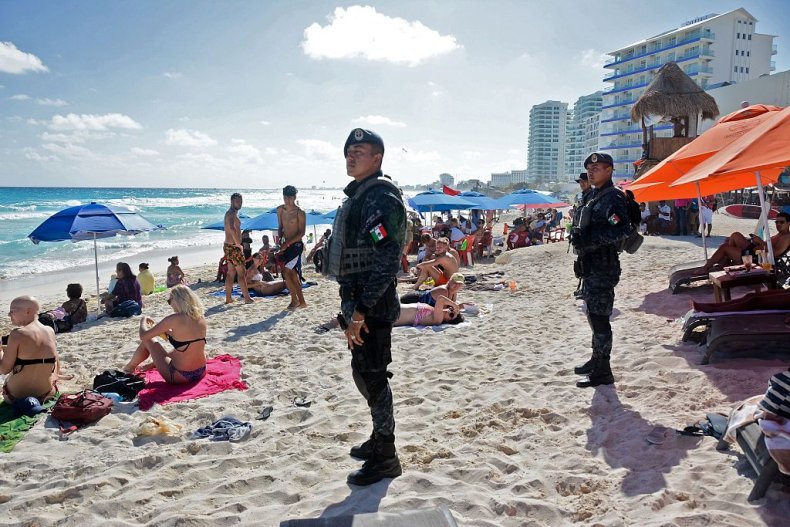 The wave of violence comes as Mexicans are set to head to the polls on July 1. On the national level, Mexicans will be voting for the 100 members of the country's senate and 500 members of the chamber of deputies—Mexico's house of representatives—as well as the president.
But violence in Mexico extends beyond politics, traveling to popular resort areas. In April, Cancún was rocked by a record number of killings in a single day as drug-trafficking gangs stepped up violence fueled by the U.S. opioid epidemic. On April 4 alone, nine people were killed, almost twice the previous record of five, with a total of 14 people being executed in 36 hours.
At the beginning of June, on the other side of Mexico, retired American couple Ray Ball, 72, and Jo Anne Butler, 69, were killed at their beach townhome in Bahía de Los Ángeles. According to a local government official, they were killed in "an attempted robbery."
The U.S. Department of State has not advised against travel to Cancún, which hosts about 4.8 million tourists each year, or to most of Mexico's states, because "homicides appeared to be targeted, criminal organization assassinations." At the same time, the State Department advised travelers to "exercise increased caution due to crime."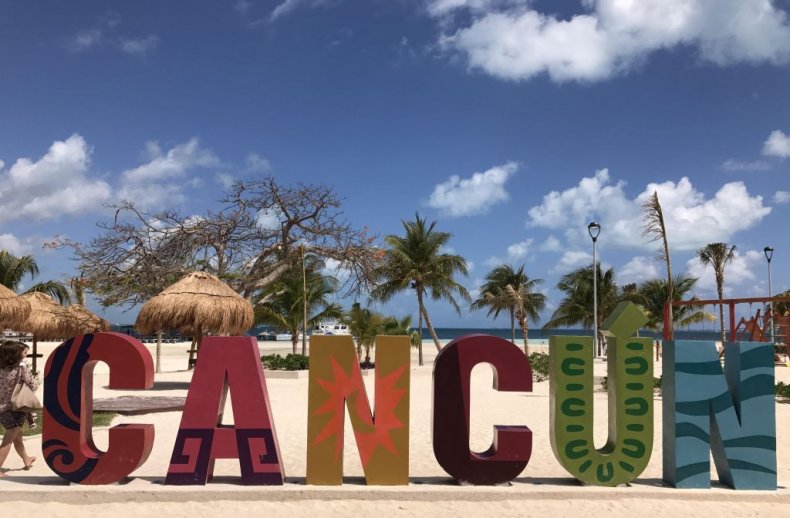 In January, the U.S. government did warn against travel to the states of Sinaloa, Michoacán, Colima, Guerrero and Tamaulipas, issuing a do-not-travel advisory, the same warning it would give to prospective travelers to war-torn Syria. The U.S. consulate in Playa del Carmen, about an hour from Cancun, was also closed briefly following a tourist ferry explosion in February that injured 24 people.
Since 2006, more than 35,000 people in Mexico have gone missing, and over 200,000 have been murdered. Last year saw a record number of killings, with the country's interior ministry reporting 29,168 in total—the highest level since the government started keeping records in 1997.
A February report by Forbes showed that in 2016, more Americans (75) were murdered in Mexico than in all other foreign countries combined (69).
This article has been updated. A previous version inaccurately stated that Martínez was killed on the resort island of Isla Mujeres. She was actually killed in the municipality, located on the mainland. It also inaccurately stated that the U.S. consulate closed temporarily in Cancun. It was actually the U.S. consulate in Playa del Carmen, about an hour away from Cancun.