Candace Cameron Bure Wants To See Another Conservative On 'The View'
Fuller House star and former host of The View, Candace Cameron Bure, told Fox News she wants The View to acquire another conservative host.
"I really hope that it is a conservative seat because I think it will balance out that table," she said. "They need more than one conservative so I really hope it's a conservative."
Bure spoke about Meghan McCain, who is on the panel currently, and stated that McCain should not be the only one there to balance the table.
Bure, who is a Republican, has not been fully supportive of President Donald Trump. She commented on Trump's conversation about John Kasich's eating habits to Fox in April 2016.
"It's incredibly disappointing," she said. "And you listen to Donald talk about how unpresidential John is eating, and how unpresidential are you being by pointing that out, Donald? I would like to see some maturity among the candidates and I'm not seeing that."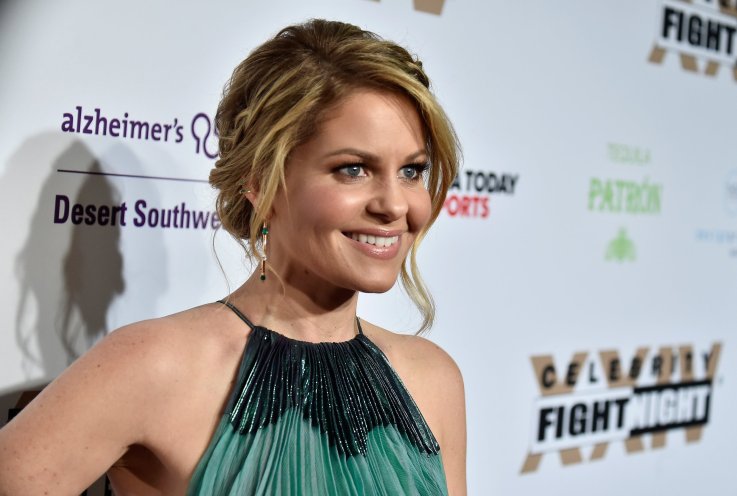 Bure was unsure who she would vote for in the election. "You know, I'm really looking at everyone this year. I really am," she said.
She is an active Christian influence on her social media accounts, which resulted in a backlash in 2017. Winner of Season 6 of Ru Paul's Drag Race, Roy Haylock, or Bianca Del Rio, called Bure a "homophobic Republican" in April 2017. Bure responded in a comment on Instagram.
"Why do you have to be nasty to me? You don't know me or my heart. I'm not homophobic and always sad when people think otherwise. Loving Jesus doesn't mean I hate gay people or anyone," she wrote. "You sent a bunch of hateful people to my page writing horrible things. I hope next time you'll spread love and kindness, even when you disagree with people. Sending you love and wish you all the best. Truly. – Candace."
Current hosts of The View include Whoopi Goldberg, Sunny Hostin, Joy Behar, Sara Haines, Paula Faris and McCain. Haines and Faris will be leaving the show. Bure was on the show from 2015 to 2016, though she split her time between filming The View in New York and Fuller House in Los Angeles.
"It's definitely less stressful not commuting back and forth every week to 'The View,'" Bure told Fox News. "I watch it now and then because I am actually at work during the time that it's on, so sometimes I'll catch clips on Facebook or something, but I read the news."
Candace Cameron Bure Wants To See Another Conservative On 'The View' | Culture