Candace Owens Advocates for Free Healthcare in Anti-Vaccine Rant
Candace Owens inadvertently appeared to show support for free healthcare while expressing her anti-vaccine views on Twitter, other users noted on Tuesday.
The conservative firebrand, 32, posted a tweet to her 2.7 million followers asking why lifesaving medications like insulin and inhalers are not free if the vaccine is.
"'The Covid vaccine saves lives, which is why the government is making it free!' K. So explain to me why insulin and asthma inhalers cost so much money," she wrote.
"If the vaccines are really about the government trying to save your life— why do life-saving medicines cost so much?"
The tweet prompted agreement from many people who support universal free healthcare—people who are typically opposed to Owen's right-wing views.
"candace owens supports universal free healthcare!," tweeted Matt Bernstein. While another response reads: "My favorite genre of tweets is conservatives accidentally becoming progressive. You're so right @RealCandaceO insulin and inhalers SHOULD be free!!!"
Another Twitter user, Derek Johnson added: "The one where Candace Owens accidentally argues for universal healthcare."
However, Owens later backtracked on her tweet, insisting that she has always supported affordable healthcare.
"To be clear—the argument here isn't that medicine should be free," she tweeted. "I believe medicine should be affordable and believe it would be if it weren't for the Big Pharma racket. The argument here is that I'm not buying that our government is suddenly in the business of saving lives."
In a later tweet, she added: "If you've followed my work, you would know that I have ALWAYS been a major supporter of lowering drug prices and the best way to do that is to make prices transparent which Donald Trump fought for."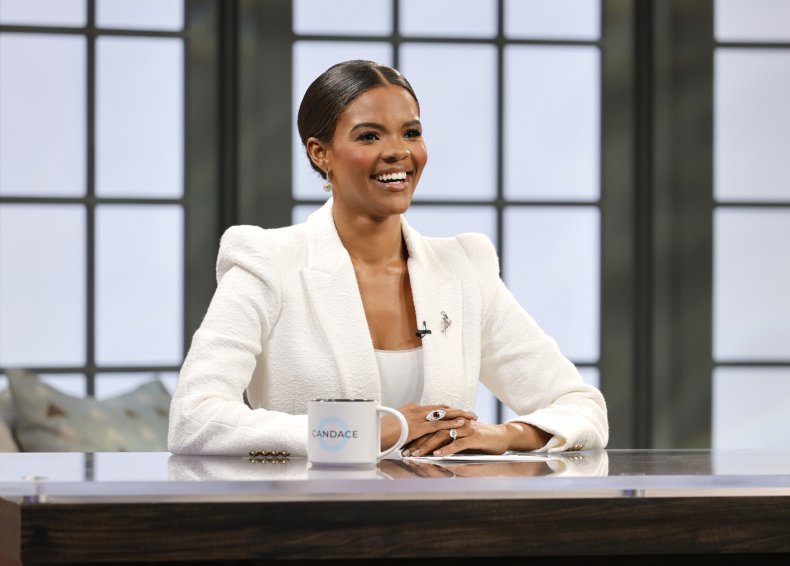 Owens has made accidental left-wing comments in relation to the COVID-19 vaccine previously.
On July 7, she appeared to advocate for bodily autonomy, despite being against abortion.
The pundit hit back at comments that branded her "pro-choice" following her tweet stating that "medical freedom is an individual right" earlier this month.
"Not one person in my family will ever touch the COVID-19 vaccine. That is the decision that we have made, unabashedly, as a family," she tweeted on July 7. "Medical freedom is an individual right that should never be infringed upon and any person who thinks otherwise has no place in our government."
The Root writer Michael Harriot responded to say: "Bold move by Candace to come out as pro-choice."
This then prompted Owes to fire back to say she has "always been pro-medical-choice and anti-the murder of infants."
She added: "Not sure why this seems to have startled some on the Left who wish to conflate the two ideologies."