Candace Owens Claims She Would Not Take COVID Vaccine Even on Her Deathbed
Conservative pundit and talk show host Candace Owens stated that she would not receive the COVID-19 vaccine even if it would save her from dying.
Owens, 32, made the comments during a taping of her show Candace, and the clip made its way through social media platforms on Wednesday. The show is published by The Daily Wire, a conservative news company founded by Ben Shapiro that Owens has become a leading member of.
During the live taping of the show, Owens responded to a user on Twitter who questioned if she was truly unvaccinated, as she had claimed many times before. The question arose after a picture circulated of Owens at a UFC fight at New York City's Madison Square Garden, which requires all attendees to be vaccinated per city law.
"I would say to the people, first and foremost, I am obviously unvaccinated...I am not getting this vaccine, ever," Owens replied. "Never going to get it. I don't care if I'm on my deathbed and they say 'it can save you,' I'm not going to get it."
"I'm principally now opposed to [the vaccine], and I do not understand why anybody who is healthy, able-bodied, and young, would ever get this vaccine if you're not at risk of COVID," she said.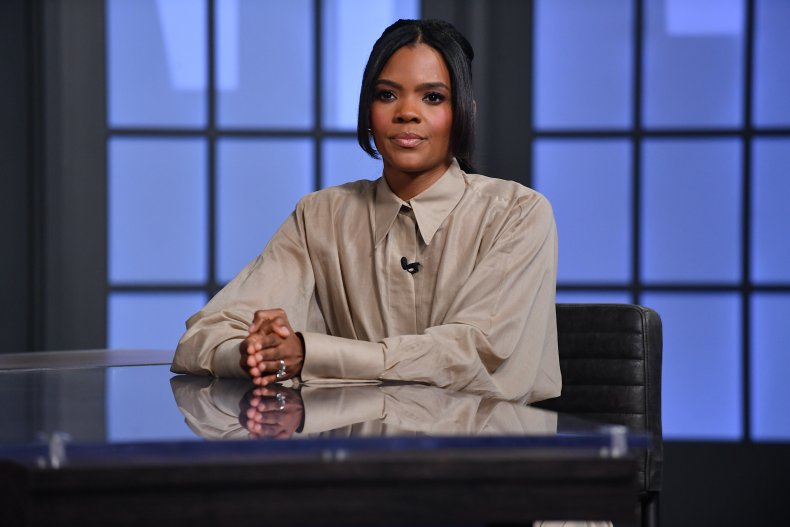 The U.S. Centers for Disease Control and Prevention (CDC) has stated that "millions of people in the United States have received COVID-19 vaccines under the most intense safety monitoring in U.S. history," adding that it recommends people get vaccinated "as soon as possible."
CDC research shows that some people may experience an array of side effects after receiving the vaccine. However, serious health issues are considered extremely rare, and "any health problem that happens after vaccination is considered an adverse event."
As the clip of her show continued, Owens then addressed her attendance at the UFC event despite being unvaccinated. She urged her viewers "not to visit the Madison Square Garden website, but to visit the New York City law website."
"You better understand that every time the elites make laws for you there is a way that they can get around the laws that they're making for you, and there are carveouts in New York City of when you do not need to prevent a vaccine card," she said.
A search of the New York Department of Health website, though, does not appear to list any such carveouts that would allow Owens to get around a vaccine requirement. Current city guidelines state that "people 12 and older participating in the below public indoor activities [including visiting indoor arenas such as Madison Square Garden] are now required to show proof they have received two vaccine doses, except for those who have received the one dose of the Johnson & Johnson vaccine."
Owens' statements came to light as she continues to become of the most ardent anti-vaccine members of the media. She made headlines across the nation this past December when she sparred with former President Donald Trump during an interview discussing the efficacy of vaccines.
Despite Owens insinuating that the vaccines were dangerous, this sentiment appeared to be dismissed by the former president, who told Owens that "the results of the vaccine are very good." He then added that "people aren't dying when they take the vaccine."
Newsweek has reached out to Owens for comment.