Candace Owens' Defense of White Nationalism: 5 Other Times She's Sparked Controversy
Conservative political commentator Candace Owens has defended her stance on white nationalism, following a House Judiciary Committee hearing about "Hate Crimes and the Rise of White Nationalism" on Tuesday.
At the hearing, California Democrat Rep. Ted Lieu briefly played a clip of the controversial comments the Trump supporter made about about Adolph Hitler in December 2018. The 29-year-old argued Hitler, the Nazi Party leader who aimed to eliminate all non-Aryans, was a "national socialist" and that if the dictator desired to "make Germany great and have things run well, OK then, fine."
Owens fired back at Lieu for misconstruing her remarks and suggesting he thinks "black people are stupid." She also accused him of failing to "pursue the full clip in its entirety."
After the hearing, Owens told the New York Post on Tuesday that white nationalism was a method developed to "create fear amongst minority voters" that would help maintain their association with the Democratic Party. Owens' controversial white nationalism comments, however, are far from the first questionable remarks she's made publicly.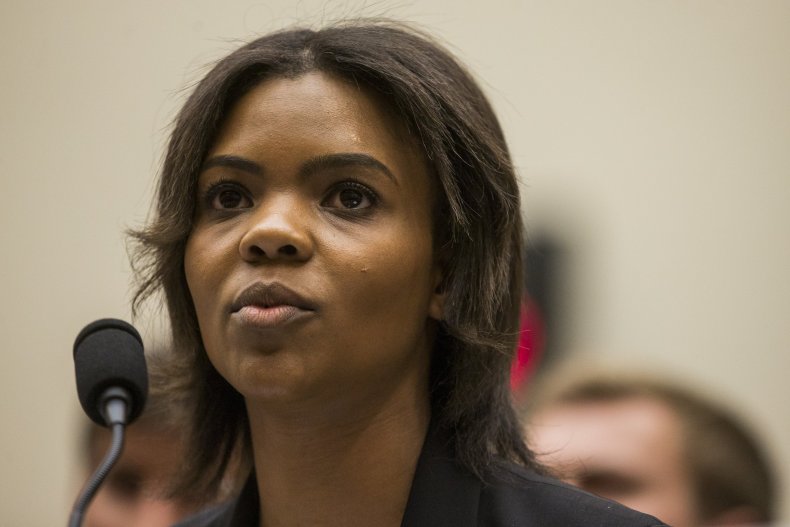 Owens Argued Racism No Longer Existed
While attending the Conservative Political Action Conference (CPAC) on March 1, Owens suggested the legacy of slavery was no longer an issue in American culture. "Stop taking away our self-confidence by telling us that we can't because of racism, because of slavery. I've never been a slave in this country," she said.
Owens' Initial Defense of Her Hitler Comments
After being scrutinized for suggesting it was "OK" for Hilter to make "Germany great" since "he had dreams outside of Germany," she hit Periscope in February to defend her stance after her words went viral. She ultimately argued that Hitler "by no means should be considered a nationalist" because the controversial leader was "a homicidal, psychotic maniac who was bent on world domination outside of the confines of Germany."
Owens Mocked Sexual Assault Victims with Colleagues
Owens got #HimToo trending on Twitter after President Donald Trump's confirmation of Supreme Court nominee Brett Kavanaugh after sharing a screenshot of a group text with comments from her Turning Point USA (TPUSA) colleagues. They mocked women who come forward with sexual assault allegations and the men who believe them after accusations against Kavanaugh were dismissed ahead of his confirmation. Owens noted how the conversation between her TPUSA colleagues was "the most ingenious thing I've heard all day."
Owens Accused Black Lives Matters (BLM) for Not Caring About Black People
Owens shared her stance on the organization at a TPUSA event in April 2018. She said that BLM is "harmful to black lives." She also said she couldn't take the group "seriously" because "if black lives mattered to Black Lives Matter, we would be talking about abortion, which has murdered 17 million black babies since its inception."
Owens Said Black People Are 'Doing Better' Under Trump Administration
During an April 2018 appearance on Fox News' Hannity, Owens argued black Americans were "doing better under the Trump presidency" and that it's a "tremendous time to be alive as a black American." Shen added further that black Americans have been "existing under this facade, these lies the Democrats have orchestrated."